A driverless robot that is known as Yandex.Rover for delivering hot restaurant meals to customers in Moscow has started work today. This much was said by the operator and internet giant, Yandex.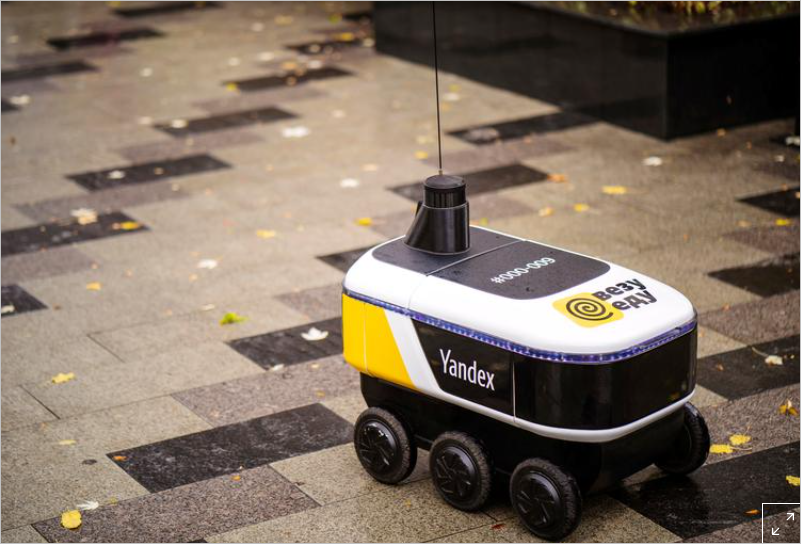 The Yandex.Eats app, one of many food and grocery delivery services in Moscow, is offering customers around the White Square business district the opportunity to have their meals delivered by the buggy-like robot instead of a human delivery.
The robot called the Yandex.Rover has been delivering groceries in some Moscow areas as part of a pilot program that started a few months back in autumn. It is now gradually expanding its area of operations in the Russian capital, Yandex has said in a statement.
The robot collects orders from restaurants and brings them to the customer who then unlocks the robot using their smartphone and lifts out the food.
Editor's Pick: More than 20 million Gionee phones secretly implanted with Trojan Horses to make money
Three of these robots are now operating in the White Square area of the city. The size of the growing fleet of delivery robots stands at 20.
The advent of the Yandex delivery service, together with the alternative Delivery Club, as expected, implies the days of human delivery couriers in Moscow may be numbered, even though they have grown in numbers in recent years.
Over the summer, five Russian retail businesses unveiled a monument in the city to honour the tens of thousands of delivery couriers who had kept Moscow running at the height of the forced lockdown as a.result of the COVID-19 pandemic that ravaged most parts of the world.
In the statement, Dmitry Polishchuk, CEO of Yandex's Self-Driving division highlighted that the demand for delivery services has been on an upward trajectory which was exponentially accelerated by the coronavirus pandemic.
In November of 2019, Yandex disclosed that it had started testing autonomous delivery robots that had been deployed for commercial purposes in Innopolis, a sort of silicon valley district in the Tatarstan region. The world is presently experiencing an upsurge in the deployment of robots but no better place have we witnessed a widescale robotics usage than in Japan. From enforcing physical distancing and showing visitors around a store
cheerleading during a baseball game
, to being
deployed as a tourist attraction
, it is no surprise that Japan is regarded as the robotics headquarters of the world.
UP NEXT: OnePlus Co Founder Carl Pei is working on launching an audio startup
(via)
ALWAYS BE THE FIRST TO KNOW – FOLLOW US!