Mi Talk application from Xiaomi, which is currently in the beta stage, has reportedly got a new feature that allows friends and family members of the user to operate the smartphone through remote assistance.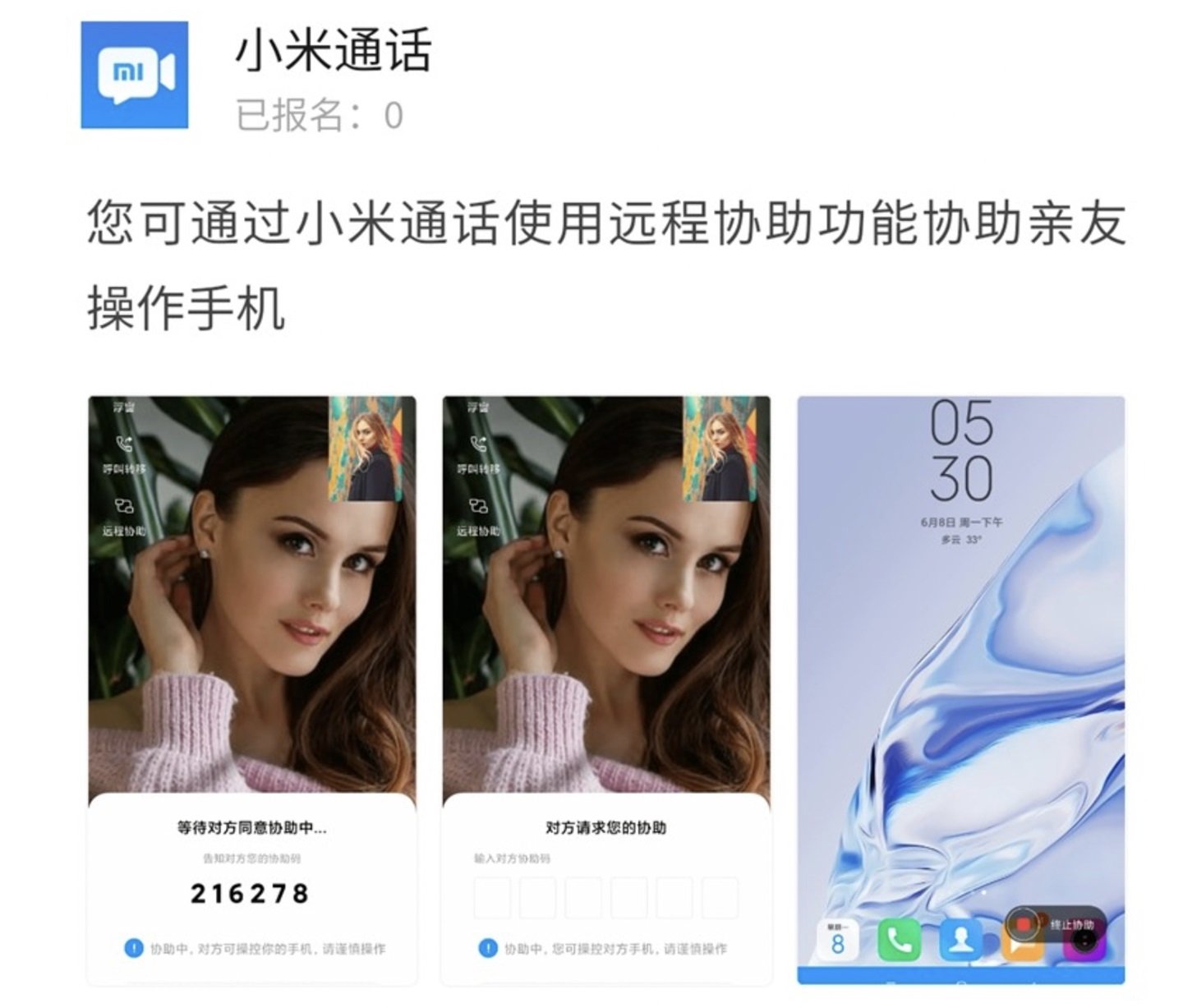 According to the information available so far from the Chinese media, the internal beta version of the new function for the Mi Talk application will be available from 8th February to 21st February and the official rollout will be from 22nd February.
As for the feature, the Chinese smartphone maker Xiaomi says that the inspiration behind this remote assistance feature is the older-generation during the times of pandemic. It states that many people cannot visit their friends and family members because of the COVID-19 pandemic which makes it difficult for elderly people to learn and operate some of the functions on their smartphone.
With the new "Remote Assistance" function in the MIUI, the Xiaomi user can turn on the feature during a call and allow the contact to operate the smartphone who can solve the problem that is being faced by the user.
RELATED:
ALWAYS BE THE FIRST TO KNOW – FOLLOW US!