At exactly 0.00 hours on new year's day, Xiaomi Notebook arm posted a teaser poster on its official Weibo page. The poster suggests the Mi Notebook series will be getting a redesign this year.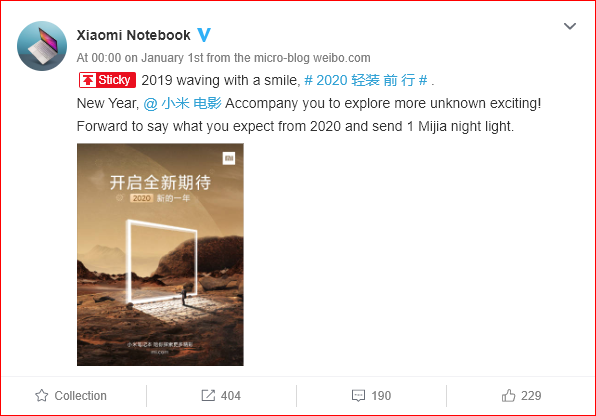 The Mi Notebook series launched its first product in 2016 and since then, there has not been a major change in the design of the laptop models that have been launched so far. It is usually confusing knowing which of the model is the first, second or third-gen Notebook model since they all kinda look alike. That will likely change this ear going by the teaser poster.
Apart from changes and upgrade in the hardware aspect, the new Notebook may see a big change in its design. The bezels around the display may likely get trimmed down in such a way that all four sides are equal and at their barest minimum level.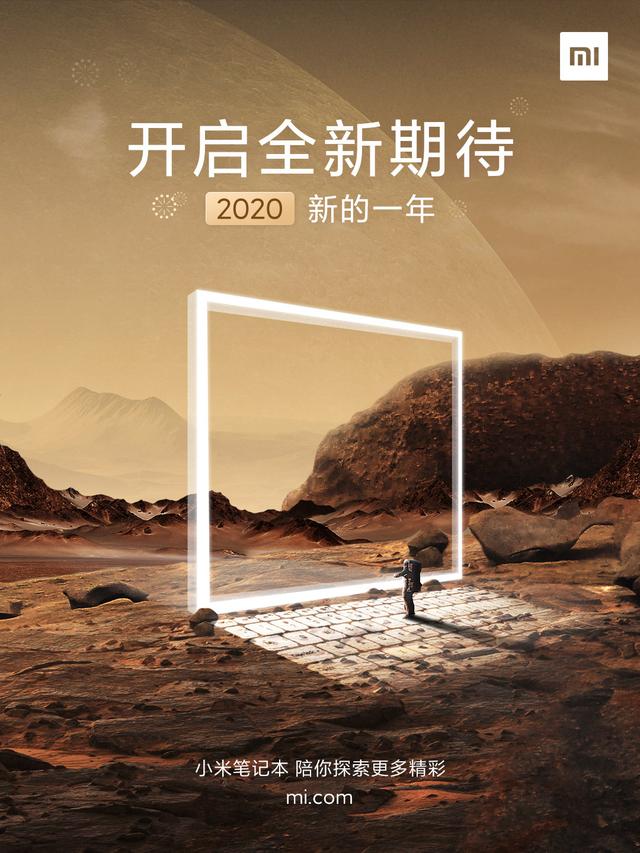 This design style has already been put to use by Xiaomi on the RedmiBook giving it a full-screen-like design. The full-screen design makes the computer look smaller but give some extra viewing space to the screen. We expect the optimization and hardware to be higher than the RedmiBook, though. We expect more details of the upcoming Mi Notebook 2020 model to emerge in the coming days.