Xiaomi's ecological chain company Yuemi Technology has gained a solid reputation as a manufacturer of mechanical keyboards. Since the first mechanical keyboard was introduced in 2016, it has launched several other models, including the Yuemi mechanical keyboard Cherry version, the Yuemi mechanical keyboard Pro, Yuemi mechanical keyboard 104-key keyboard products with prices ranging from 329 yuan-699 yuan.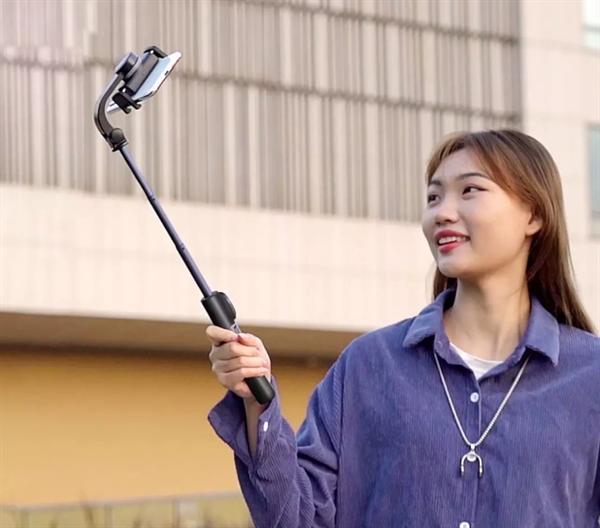 The brand has now expanded its product category form just PC peripherals with the launch of a new single-axis Stabilizing Gimbal. The device allows a single-click stable recording of mobile phone videos. It is also dual-use, having a bracket for holding the phone in addition to the stabilizer.
The Yuemi single-axis stabilizer uses a 32-bit ARM processor, is equipped with a 6-axis acceleration gyro sensor, a flight control stabilization algorithm, and a dedicated brushless motor magnetic force sensor. The powerful movement gyroscope, combined with high-precision motor control and advanced camera-stabilization algorithm, can improve the shake and shake of mobile phones in real-time.
The handle can be extended up to a distance of 420 ± 10mm, and the stretching distance of the mobile phone clip is up to 11mm. When it is folded, it is only 190mm long and has a net weight of 229g, making it easy to carry around.
Further, Yuemi single-axis stabilizer gimbal supports 180° automatic horizontal lock, 360° horizontal and vertical screen switching. You don't require an app to control the device. There is a remote control which can pair with a smartphone via Bluetooth and can be used to control the gadget remotely.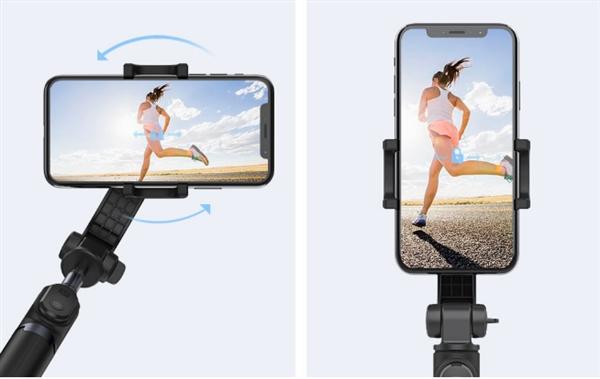 The device crams a built-in 450mAh capacity battery which meets your daily beauty shooting needs. When the stabilizer is out of power, you can use your hand to turn the stabilizer to use it as an ordinary selfie stick.
Pricing details and availability were not disclosed.