Xiaomi has just announced its financial results for the last year. The numbers reveal a strong year for the company, which marked a notable growth of 17.5 percent year on year over 2019, reaching 146.4 million shipments in total.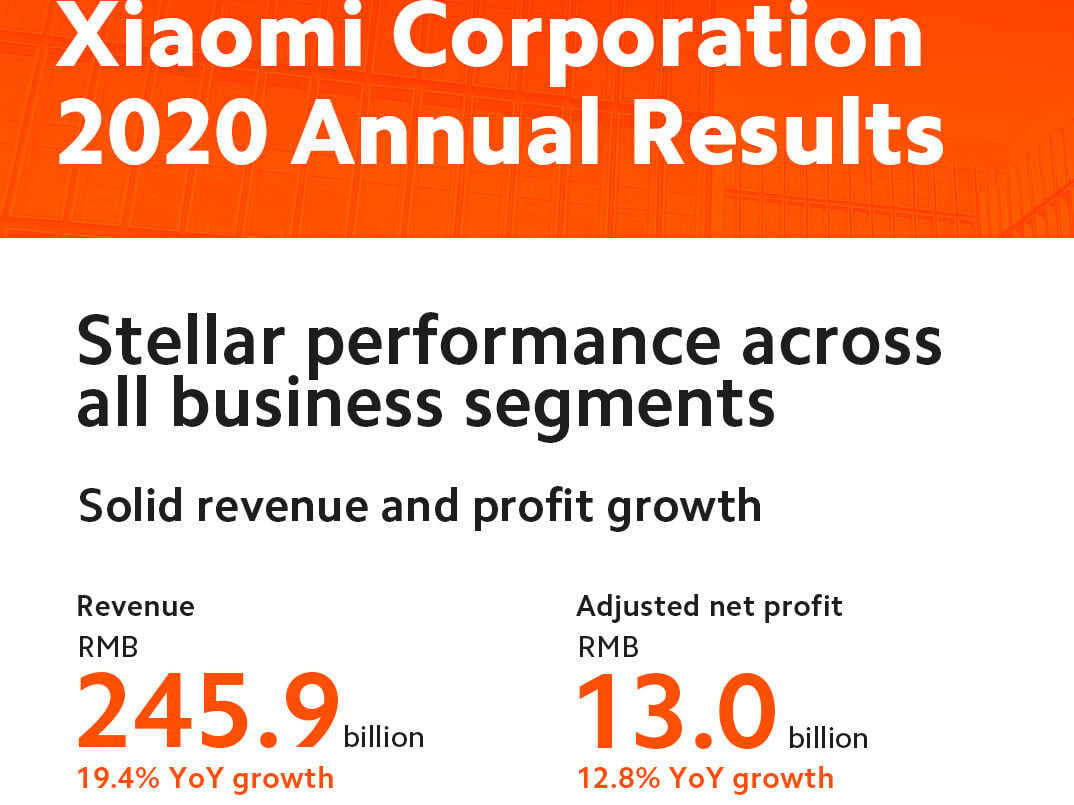 According to a GSMArena report, the Chinese tech giant shared its financial performance on Twitter earlier this week. In the images shared by the smartphone manufacturer, the company revealed that it managed to also sell over 10 million premium or high end handsets in 2020. Furthermore, the brand added that its MIUI now has more than 400 million monthly active users. Notably, about half of the company's entire revenue is now from the overseas market.
Xiaomi's premium smartphones are those devices that are sold over 3,000 Yuan (roughly 460 US Dollars) in its home country, China, or above 300 Euros (roughly 350 US Dollars) in the overseas market. So, this figure does not strictly refer to its flagship series of smartphones. Interestingly, the rise of its handset shipments in 2020 helped the company climb the list to become the third largest smartphone manufacturer in the world, while Huawei saw a sharp decline during the same time.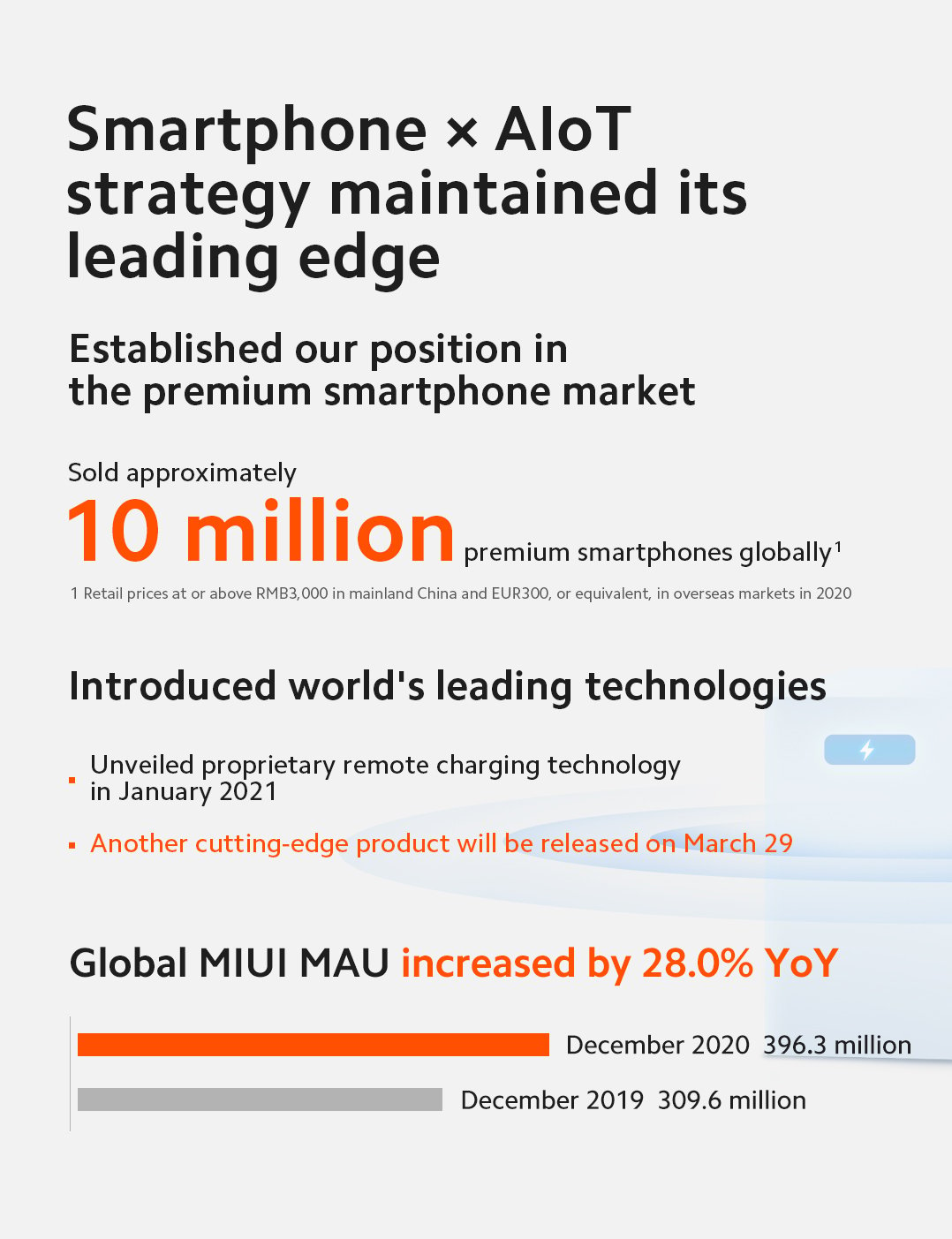 Additionally, Xiaomi was also able to bring in most of the demand for handsets and managed to increase its domestic shipments by a whopping 51.9 percent year on year. The company had an overall revenue of about 245 billion Yuan (roughly 37.4 billion US Dollars), out of which, 152 billion Yuan (roughly 23.2 billion US Dollars) was from smartphones alone with the remaining arriving from its other electronics portfolio.
RELATED:
ALWAYS BE THE FIRST TO KNOW – FOLLOW US!