Xiaomi is apparently looking into modular designs that were a popular smartphone concept a couple of years back. A new patent from the Chinese tech giant was published earlier today (4th August 2020) and details a device with a removable display.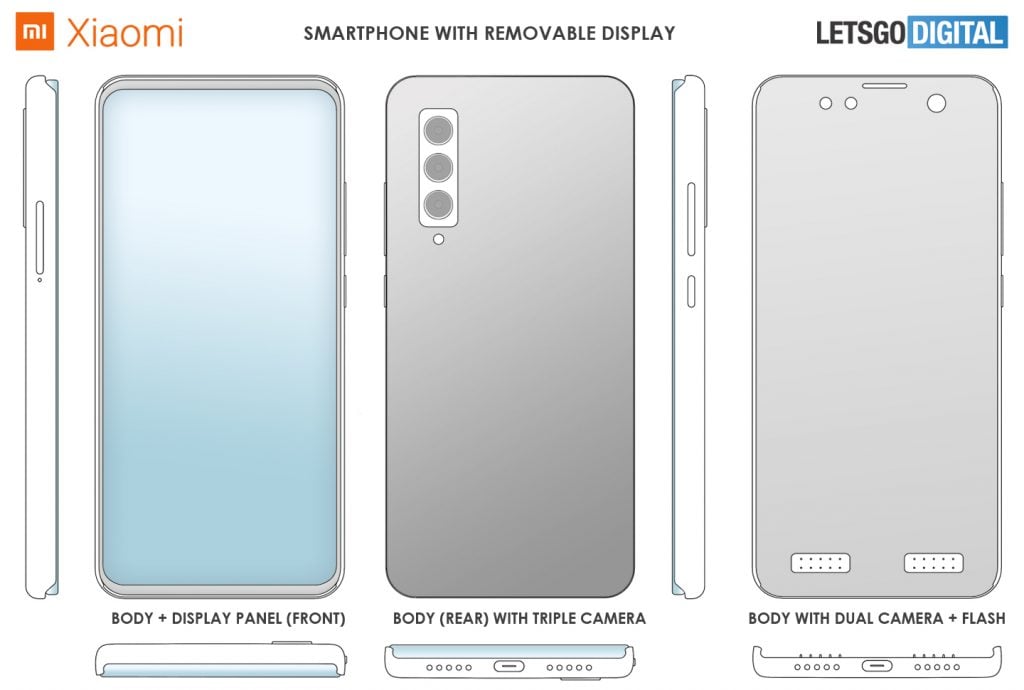 The patent was filed with CNIPA (China National Intellectual Property Administration) under the title of "two component phone," and was reported on by LetsGoDigital. Looking at the images that were found with the patent, a device can be observed along with a removable display that can be taken out and connected to the smartphone at will. When the device is not conencted, a dual camera system can be seen on the front along with an LED flash, meaning it sports an under screen selfie shooter.
While the display is connected, the smartphone is no different from any regular handset. The display can also be seen separately in the patent, with its rear having twin ports that resemble a speaker grill with small holes that connect to the pins that can be seen in the main body of the device. The patent also hints that the display can be used separately without the main body, but how exactly it achieves this is currently unknown.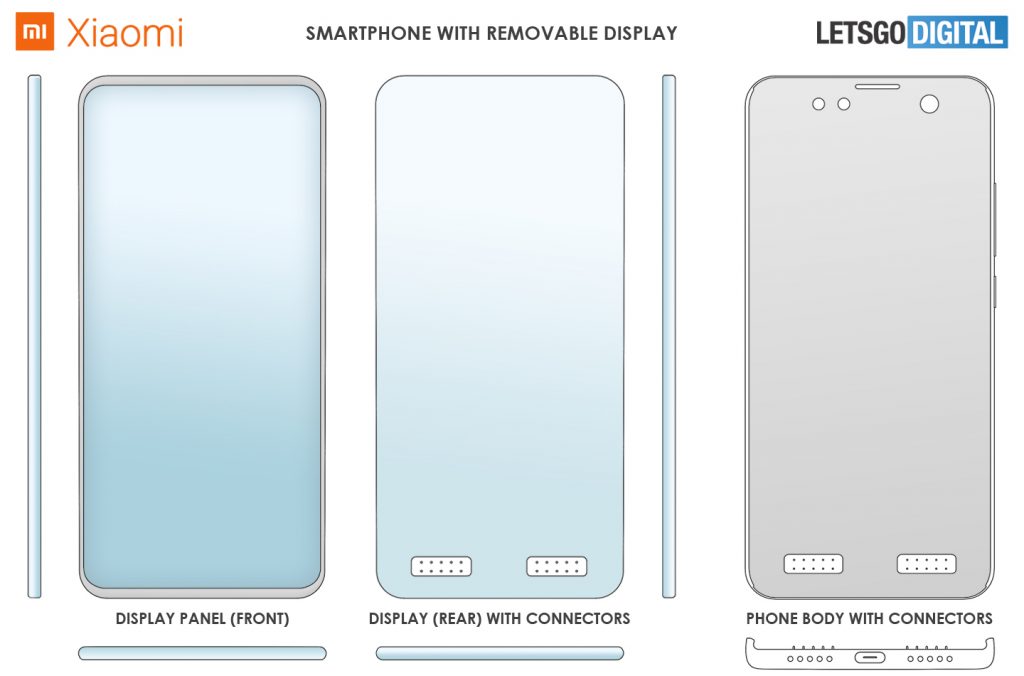 While having a removable and functioning display might have some positives, it really doesn't seem very practical. One might be able to use the screen as a viewfinder or control and have the main body act as a camera. However, this is still a very isolated example. This might just be an attempt to cover all bases from Xiaomi so we might never actually see the device being launched.
ALWAYS BE THE FIRST TO KNOW – FOLLOW US!