Xiaomi is known for launching out of the world concept phones and patenting weird designs. The company has done the former through the Mi Mix Alpha and the latter via n-number of patents. For instance, we recently saw a smartphone design with a detachable camera layout. Today, yet another patent appears online and this time it's the wrap-around display, again.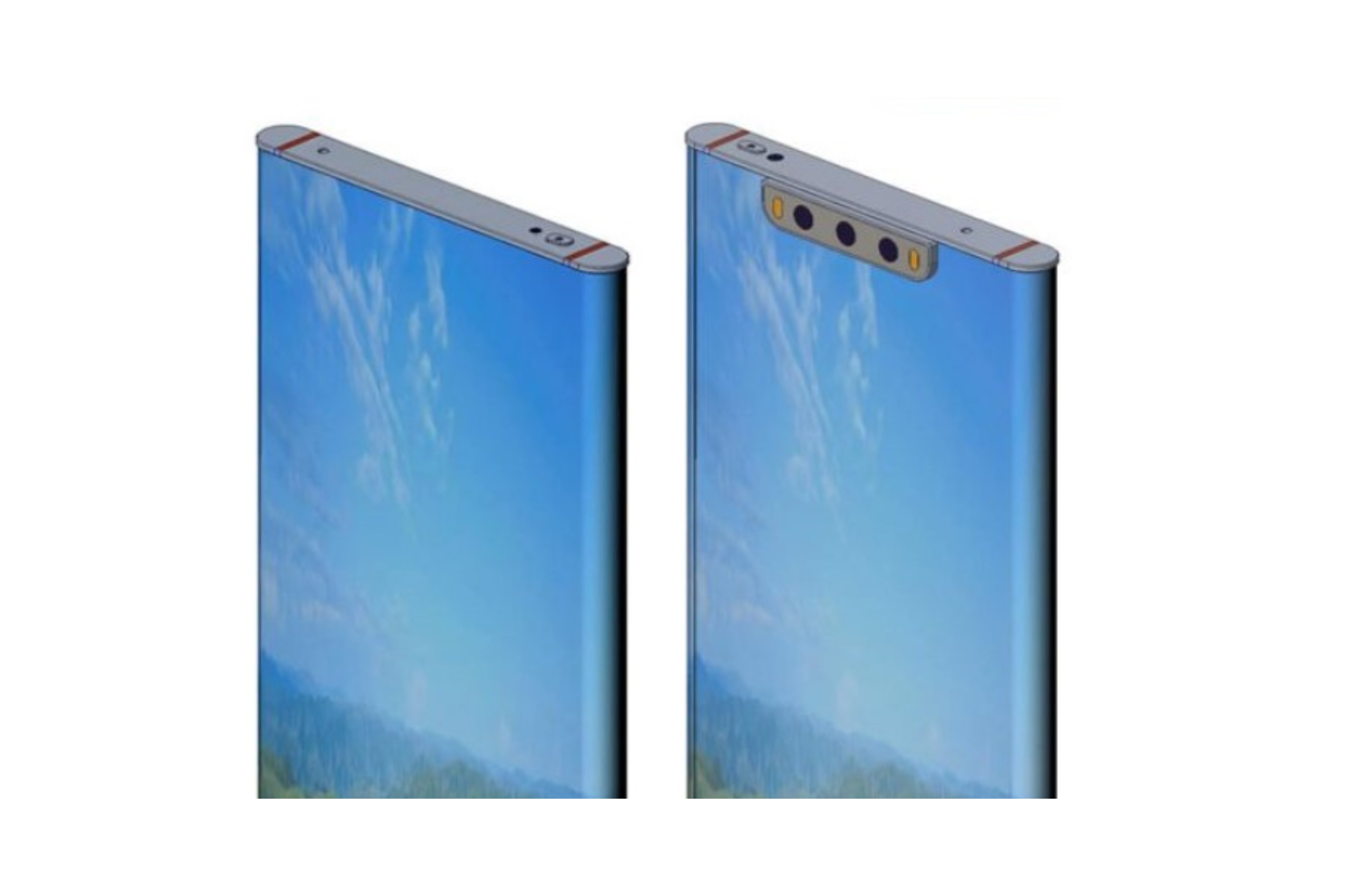 Xiaomi is not new to patenting smartphone designs with a surround display. The latest patent, which was applied by Xiaomi and approved by WIPO's Hague International Design System, also has one. LetsGoDigital has unearthed this patent, and as it says, the design is reminiscent of an older patent.
If you recall, one of the company's patents having a surround display with a pop-up camera at the top got published recently. Well, this one seems to have similar schematics but the difference is a display with a notch. That is, this design doesn't have any mechanical parts but has a wide notch in the front to accommodate selfie shooters and sensors.
At the bottom, everything from Speaker, Primary Microphone, 3.5mm audio jack, Type-C port placements are the same. However, at the top, the pop-up is missing(obviously) and the power key and secondary mic are at the left instead of the right. The display, which wraps around the device, has a notch like the recent iPhones
1 of 2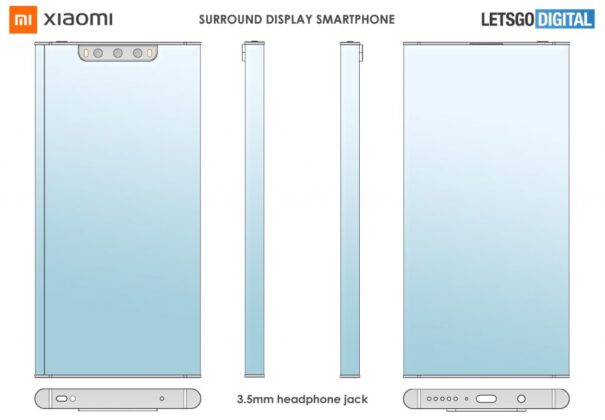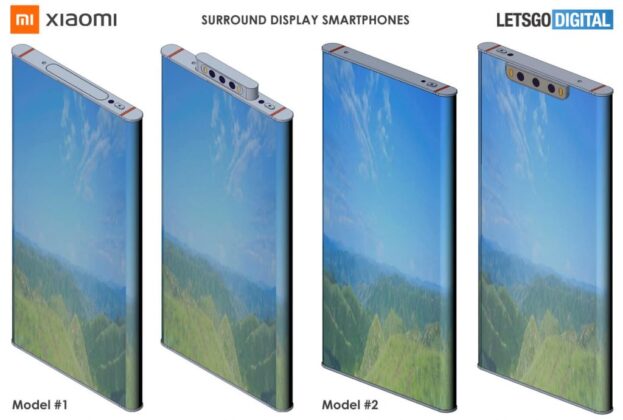 It's worth noting that the 3D renders show that the selfie arrangement is projecting slightly up(Model 2 from Image) from the display area. While the reason is unknown, this could just be to keep the phone slimmer or maybe grab the energy of the impact when fallen upright down. Either way, these are just speculations from my side.
Considering the Mi Mix Alpha didn't even enter mass production, we can't expect this to debut as a commercial design anytime soon. Meanwhile, Xiaomi is finally figuring out to launch a foldable device in 2021.
RELATED:
ALWAYS BE THE FIRST TO KNOW – FOLLOW US!