Earlier in December, Ross Young, the founder as well as the lead analyst at DSCC (Display Supply Chain Consultants) revealed that there will be four foldable smartphones from Xiaomi, OPPO, and vivo combined in 2021. Then, on Christmas Eve, he tweeted that Xiaomi itself may release three different types of foldables this year. Now, after New Year, four Xiaomi patents have emerged exposing seven different foldable smartphone designs.
These four Xiaomi patents were unearthed by none other than LetsGoDigital. They were published on January 1, 2021, and contain a total of 7 foldable smartphone designs. Out of the total count, 3 models feature clamshell form factor, whereas the remaining 4 sport tablet form factor. Let us take a look at them one by one.
Xiaomi Clamshell Foldable Smartphone Design Patents
As mentioned above, Xiaomi patented three new clamshell foldable smartphones. The first two models have a full-screen display without any notch or punch-hole and a narrow horizontal cover display at the top portion of the phone on the back.
Whereas, the bottom portion of the rear includes the camera setup. The first model has a single large camera paired with an LED flash. On the other hand, the second design includes a vertically aligned quad-camera setup accompanied by an LED flash, an unknown sensor (could be a laser for auto-focus), and what appears to be the secondary microphone hole.
Lastly, the power, as well as volume keys, reside on the right side and the USB Type-C port sits at the bottom.
Talking about the third and the last clamshell design, this one looks like an upside-down Motorola razr 5G. This model has a thick forehead nesting a dual-camera setup for selfies and video calls. Hence, the bottom part is bezel-less and it may interfere while operating the phone.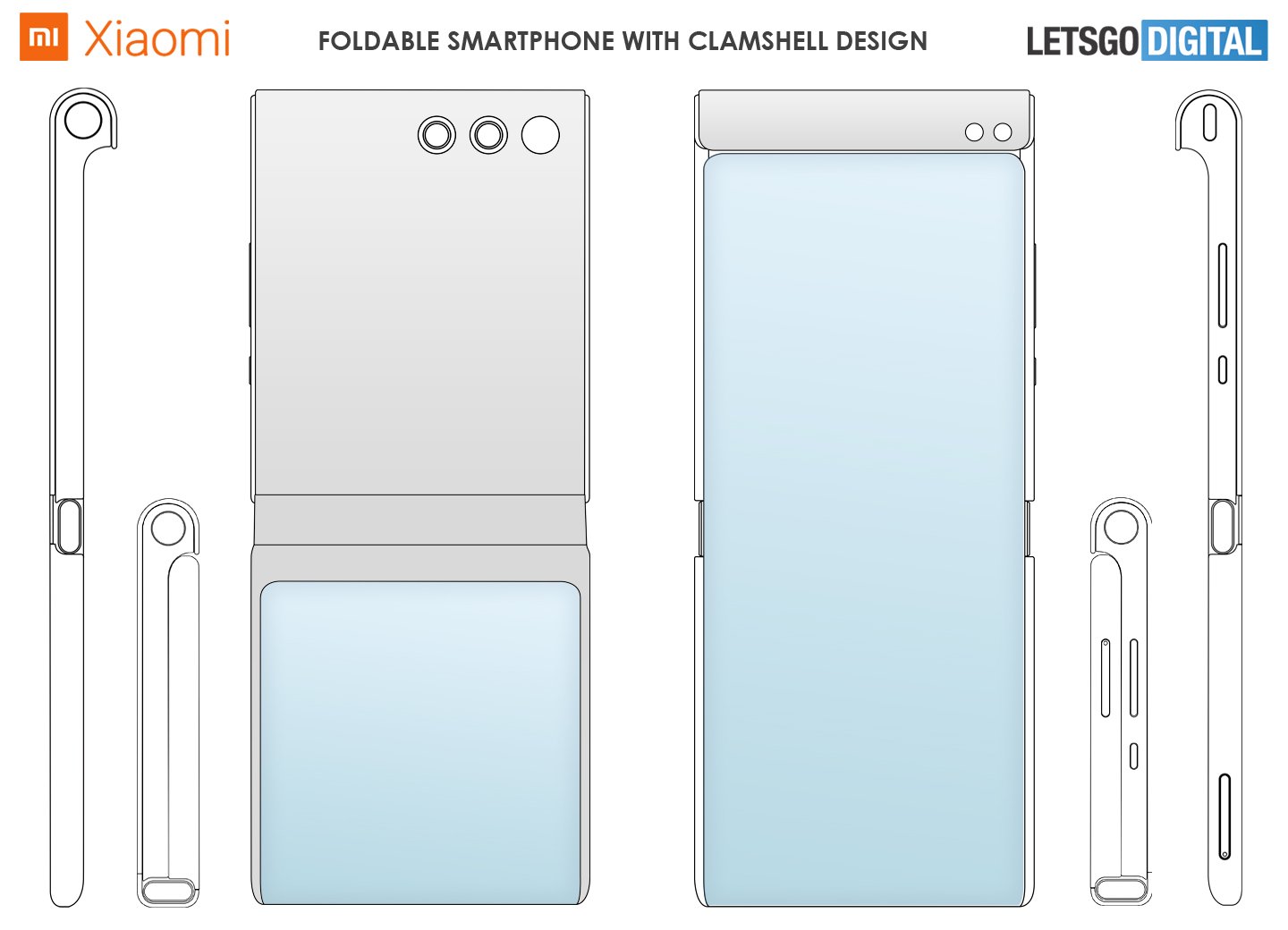 On the plus side, this one features a much larger cover display, even bigger than the one found on Motorola razr 5G. Further, there's a triple camera setup on the back, and the power key, volume rocker, as well as SIM card slot are present on the right side.
Xiaomi Large Screen Foldable Smartphone Design Patents
Apart from three clamshell foldable phone designs, Xiaomi has also patented four large screen foldable smartphones that unfold into a tablet. All of them look like Galaxy Z Fold2 with some minor differences between them.
Two of them feature Mi MIX Alpha's signature design element (surround display). Their folding screen runs along the side to the outside to become the cover display. In simpler words, these two designs feature a single flexible OLED panel that acts as both the main inside screen and the outside cover screen without any notch or punch hole.
1 of 2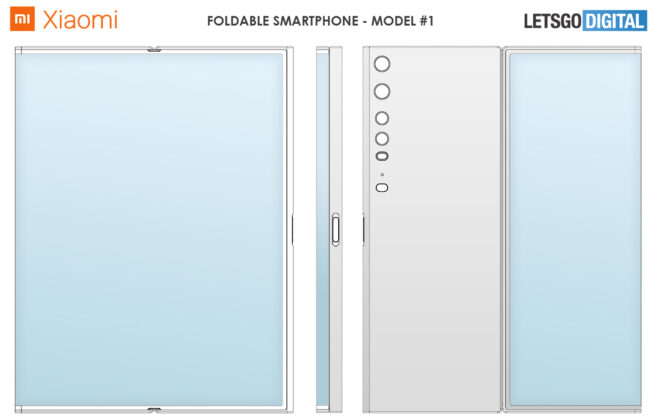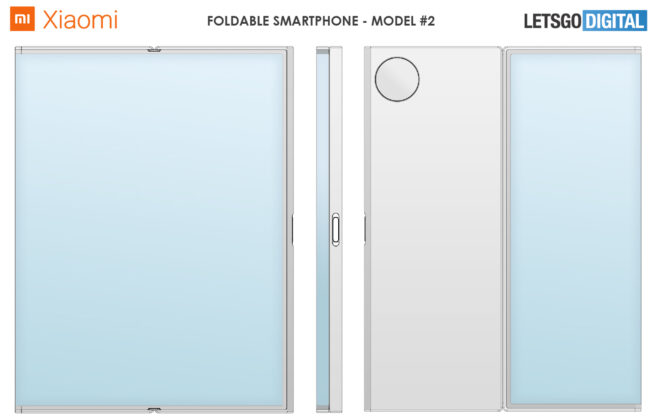 The only dissimilarity between them is the camera setup. One of them sports a vertically aligned quad-camera setup, whereas the other features a single large AI Super Camera
HUAWEI Mate Xs
).
Finally, the last two designs do not feature a fancy surround display. Instead, the inside main display and the outside vertically place narrow cover screen are two different panels. Just like the above-listed five designs, they also do not sport any notch or punch-hole.
1 of 2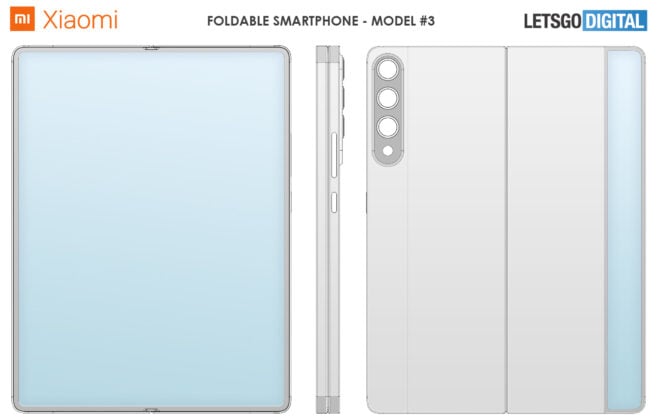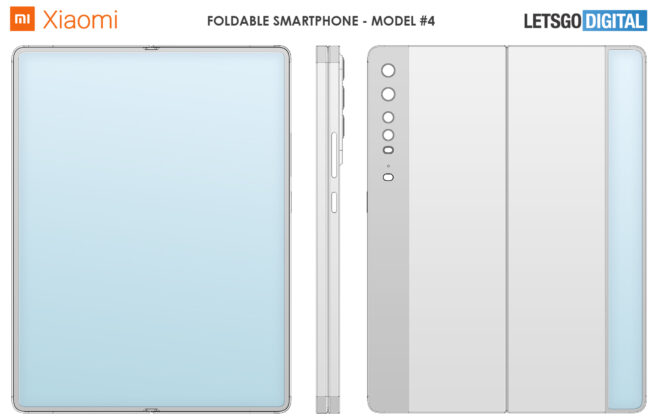 Although both have a quad-camera setup, the design and size of the camera sensors are different. But the power and volume keys are located on the right side of both of them.
Having said that, we cannot tell for sure if these foldable smartphone designs will be implemented by Xiaomi. As of now, only one thing is sure that the Chinese tech giant is working on a foldable smartphone codenamed 'cetus' with a Qualcomm Snapdragon chipset, a 108MP camera, and MIUI based on Android 11.
ALWAYS BE THE FIRST TO KNOW – FOLLOW US!