Reverse wireless charging has been around since 2018 with the introduction of Huawei's Mate 20 Pro and it's been making its way to more and more phones since. In a new development based on a patent filed with CNIPA (Chinese National Intellectual Property Administration), Xiaomi is working on a phone with reverse wireless charging support.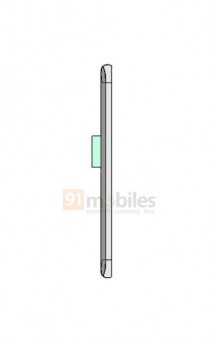 Xiaomi reverse wireless charging patent sketches
The patent sketches reveal an accessory that attaches to the ph one's back for storing wireless earphones and charge them. There are two designs with one for earbuds with stems and another one for puck-shaped ones. Given that it's just a patent we don't expect that the drawings neccessarily reflect any real products.
We recently saw Xiaomi demo its upcoming 40W wireless fast charging solution . The results were quite impressive managing to top up a 4,000 mAh battery in just 40 minutes. It's safe to assume that both the new 40W fast wireless charging and reverse wireless charging will make their debut on a flagship Xiaomi phone.