Xiaomi last month teased the impending launch of the MIJIA Faschia or Massage Gun. Indeed, the company has taken the wraps off the gadget and it is presently available under crowdfunding on Xiaomi Mall. The product carries a retail price of 499 yuan (~$77) but it is available for 449 yuan (~$69) during the crowdfunding exercise.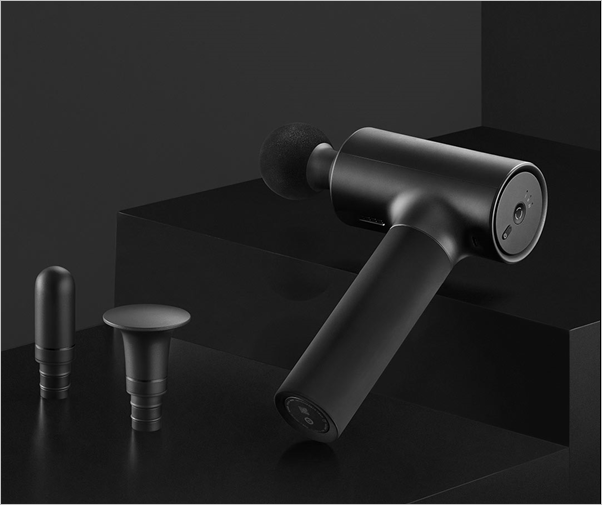 The MIJIA Massage Gun is equipped with high-speed and low-noise brushless motors. It is ultralightweight and portable, weighing just 856 grams and having a hand size of 47mm.
The product adopts a dynamic balance design, the amplitude of the body is less than 1mm making it retain its stability when held. The shock-absorbing soft rubber handle is comfortable to hold and prevents hand numbness.
The massage gun also adopts a hidden vent design which prevents sweat from dripping into the vent and causing damage to the gadget. The brushless motor supports three-speed vibration mode adjustment of 1800 rpm, 2400 rpm and 3200 rpm, and the noise can be as low as 45 decibels.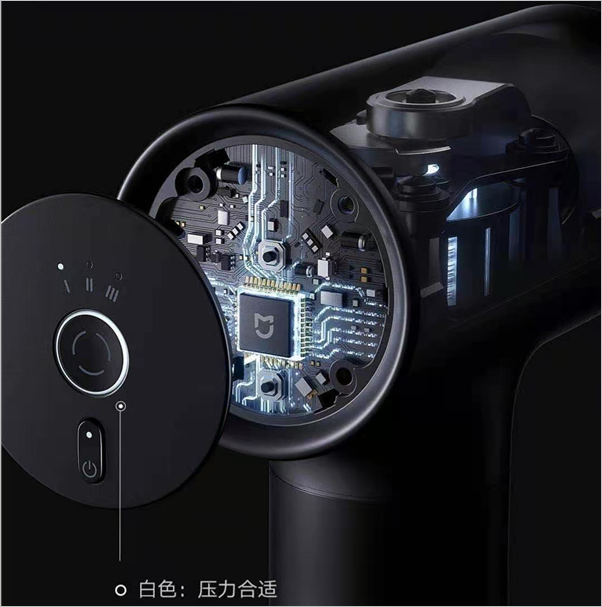 Xiaomi touts the MIJIA Massage Gun as capable of penetrating 10mm deep muscle groups, to quickly relieve the soreness after exercise, and at the same time improve muscle coordination. This also helps promote muscle repair.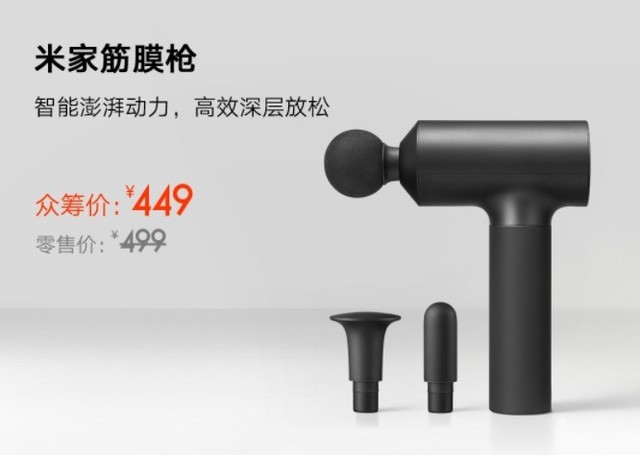 In addition, Mijia Fascia Gun is also equipped with three types of massage heads- a round massage head, a flat massage head, and a cylindrical head. The three massage heads can meet the different relaxation needs of users.
In terms of battery life, the MIJIA Massage Gun has a built-in 2600mAh lithium battery with Type-C interface charging. It can last 12 hours on a single charge. It can be used continuously for 1 month if used in the first gear mode for 30 minutes daily.
RELATED;
ALWAYS BE THE FIRST TO KNOW – FOLLOW US!