Advertisement
Qualcomm announced the Snapdragon 888 chipset at the Snapdragon summit last year. This flagship chipset has an Adreno 660 GPU promising 35% improved performance while its predecessor, the Snapdragon 865 has an Adreno 650 with 10% better Graphics rendering. Now, a Chinese Media Lei Technology has overclocked the GPU on the Snapdragon 865 on the Xiaomi Mi 10 and bid it against the 2021's Mi 11.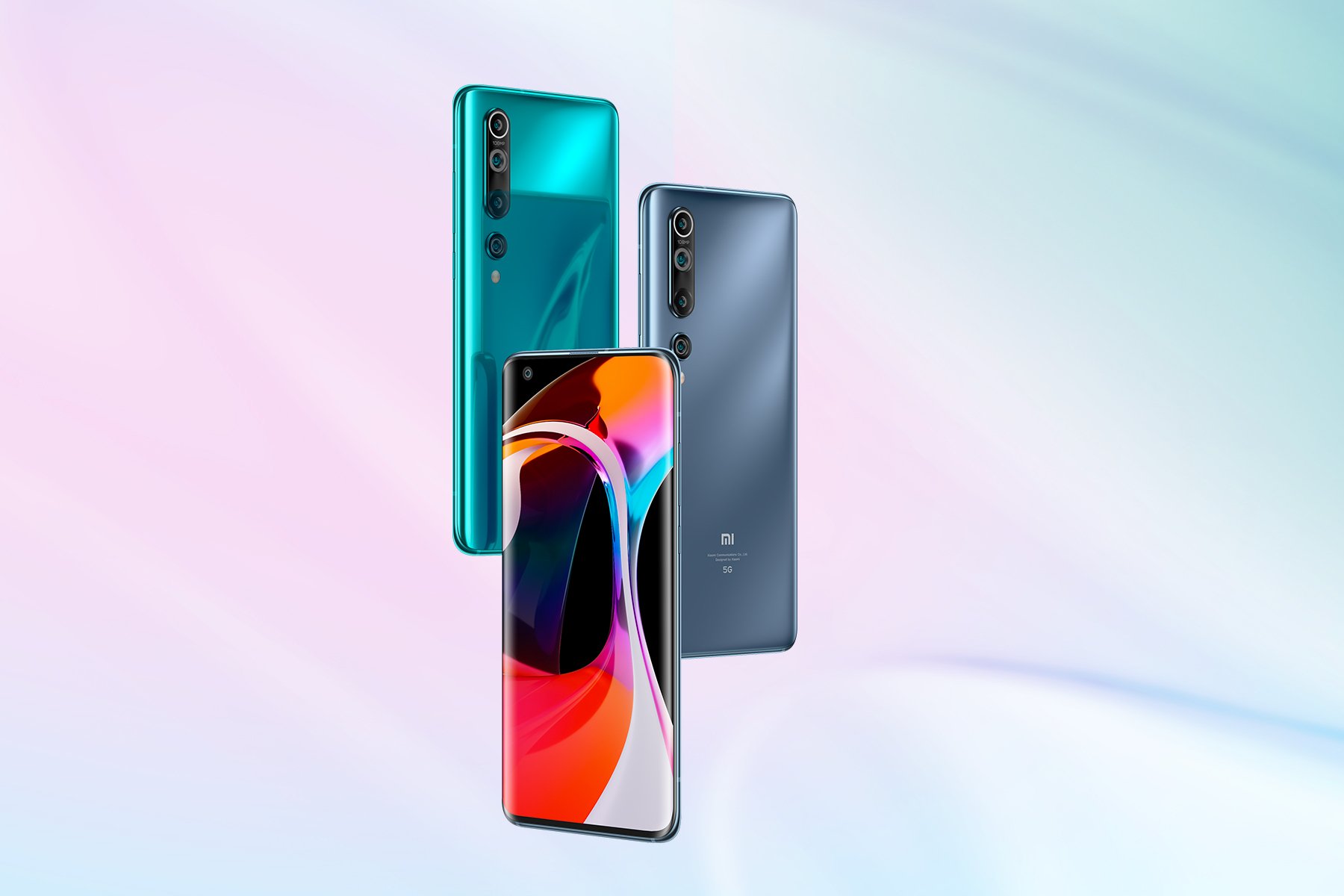 According to the report, a GPU OVerclocking application named KonaBess has been used for this test. For this, the device has to be obviously rooted with Bootloader unlocked. Anyway, after doing it, they have compared the results of Xiaomi Mi 10 and Xiaomi Mi 11.
The report has used reference Theoretical benchmarks like AnTuTu, Geekbench, 3DMark, and some real-world gaming tests.
First off, the Mi 10 scores on AnTuTu jumps from 560,000 to 620,000 after overclocking the GPU. In the screenshots, you can see that the GPU score has specifically jumped from 219,252 to 273,252 which is a bit closer to Mi 11's 301,076 GPU score. Similarly, in Geekbench 5, the device scored 4282(OpenCL), 3929(Vulkan), and 4995 in 3DMark tests.
Before overclocking, it had scored 3034(OpenCL), 2954(Vulkan), 3761(3DMark) points respectively. In comparison, the Xiaomi Mi 11 scores 699,841 and 5,628 points in AnTuTu and 3DMark respectively.
1 of 4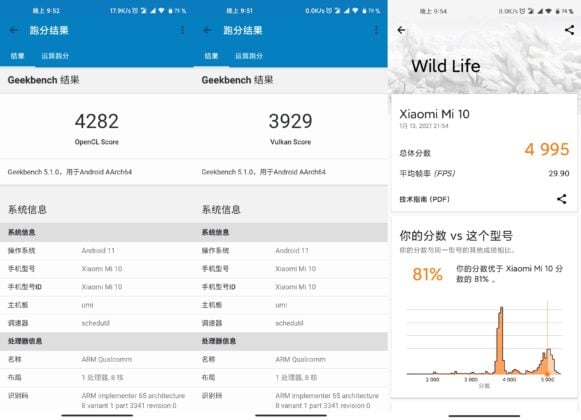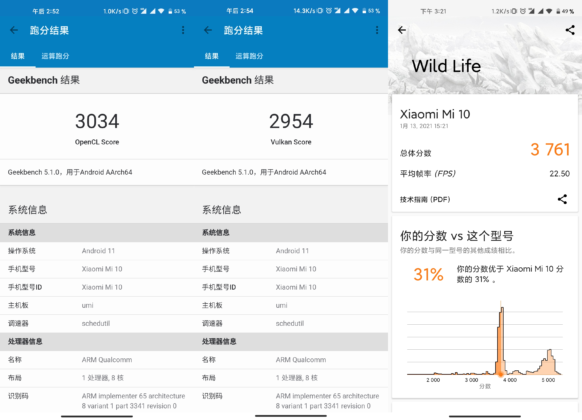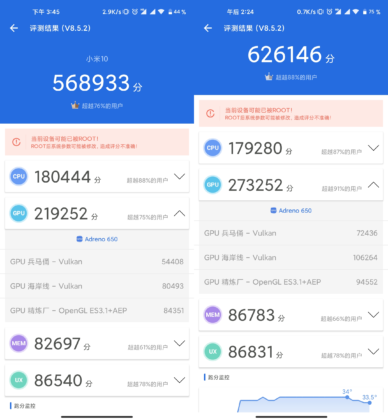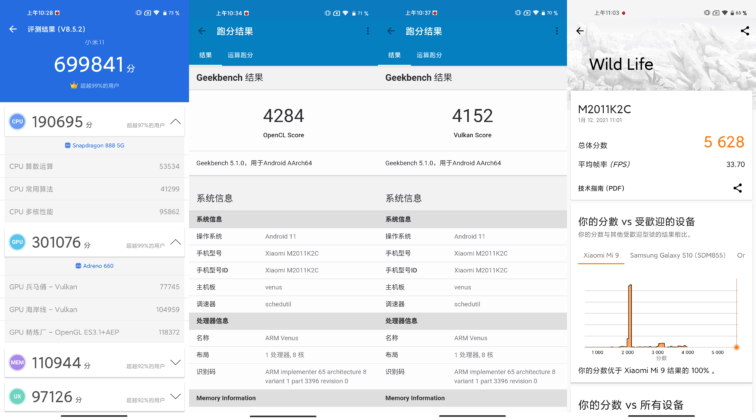 In short, Overclocking the GPU brings about a 30% improvement in GPU performance on the Snapdragon 865-powered Xiaomi Mi 10. However, its theory scores are still away from the successor.
For real-world tests, the report says that they played decent graphic-intensive games like Glory of Kings, and demanding titles like Original God. In the 15-minute gaming period, Mi 10 rendered more fps, with fewer stutters, and ran fairly stable throughout.
Surprisingly, it also says that the Mi 11, despite running smoothly, experienced some heating issues on a high load. Just like the report says, this may be because of the older architecture of Adreno 660 GPU or samsung's 5nm process.
Overall, the Snapdragon 865 on Xiaomi Mi 10 tries its level best to compete and gains improvement in GPU after overclocking. However, it still lacks in performance(at least from Benchmarks) compared to Snapdragon 888 on the Mi 11.
Parallelly, Xiaomi is said to be working on a Mi 10 with Snapdragon 870 chipset. This itself is an overclocked version of the Snapdragon 865 Plus. Let's just hope that the Mi 10 reboots with more power in 2021.
RELATED:
(via)
ALWAYS BE THE FIRST TO KNOW – FOLLOW US!
Advertisement