A few days ago it was made clear that Xiaomi is going with the Mi 10 Ultra moniker instead of the previously rumored Mi 10 Pro Plus. A couple of leaked promo posters revealed the back design of the phone but a more recent live image is here to give us a closer look at how the handset will look in person.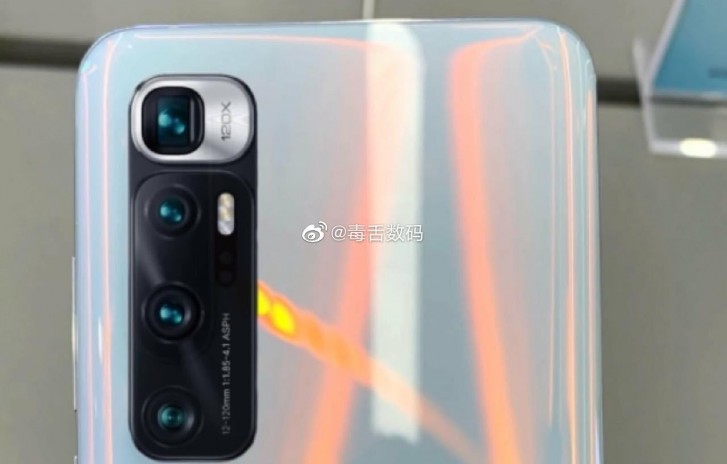 The white back panel isn't just plain white. It has a subtle pearl-like gradient while the close-up shot of the camera module confirms the 120x zoom, the quad-camera array and the overall design of the camera stack.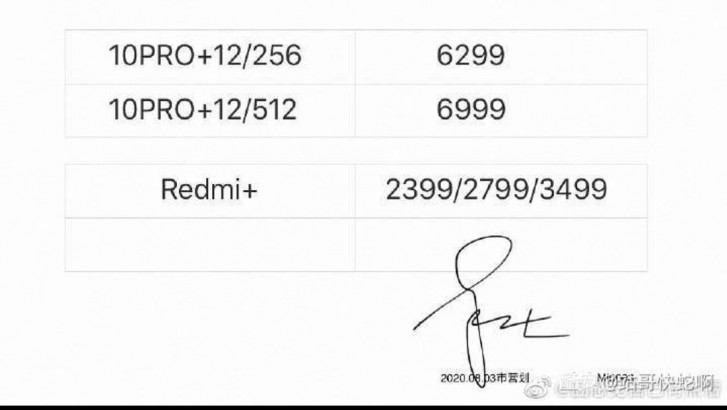 The pricing of the Mi 10 Pro Ultra has leaked as well from the same source. The report claims that the Mi 10 Ultra will start at CNY 6,299 (~$900) for the 12GB/256GB version and will ask additional CNY 700 (~$100) for the beefed-up 12GB/512GB configuration. The same screenshot reveals the Redmi K30 Ultra pricing, which is believed to be CNY 2,399, CNY 2,799 or CNY 3,499 depending on the storage configuration.