Xiaomi has just announced various new products in its on going launch live stream. In this online conference, the company announced the new Mi AX9000 Gaming Wi-Fi Router, which features WiFi 6 standards.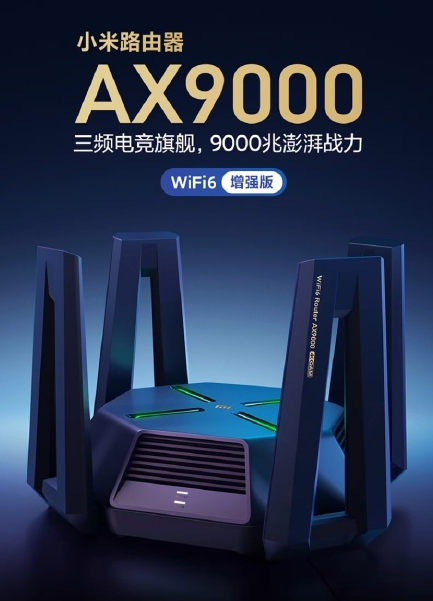 The Mi AX9000 router is a Tri-band router that supports both 2.4 and 5G bands and is powered by a hexa core Qualcomm chipset (4 CPU + 2 NPU) under the hood. A notable inclusion is that the Chinese tech giant has also offered a third 5G_Game band as well, which as the name suggests, is clearly dedicated towards gaming. Furthermore, the AX9000 offers 4×4 160MHz bandwidth over the 4×4 80Mhz that was found in the AX3000 series routers.
The new WiFi router also supports MU-MIMO and OFDMA, meaning it can support connectivity for up to 16 devices. Looking at the design, the router features a unique aesthetic with its 'X' shaped cross LEDs on the top of its octagonal shaped router. Four antennas can also be observed with the rear having four LAN ports as well. Notably, the company has also offered a USB 3.0 port. For cooling, the device also sports a single fan that can keep the router cool.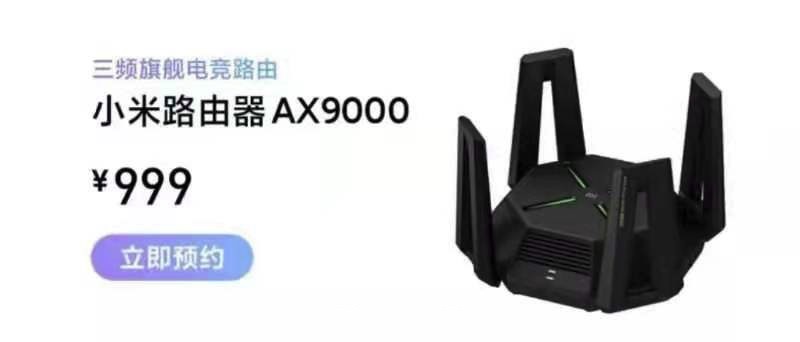 Thanks to its Qualcomm processor, the WiFi router supports speeds of up to 4,804Mbps depending on the connected frequency. Xiaomi also placed an emphasis on connectivity and range with the new Mi AX9000 series router, which it promises can offer strong speeds up to a range of 12 meters, through any walls or obstacles in the users' house. The new router will be available for a price of 999 Yuan (roughly 152 US Dollars).
RELATED:
ALWAYS BE THE FIRST TO KNOW – FOLLOW US!