Xiaomi has officially launched a new innovative product under crowdfunding on Xiaomi Mall which would go on sale during the 11.11 shopping festival. The product dubbed MIJIA Pressurized Steam Garment Ironing Machine will retail for 499 yuan (~$75) which is pretty affordable.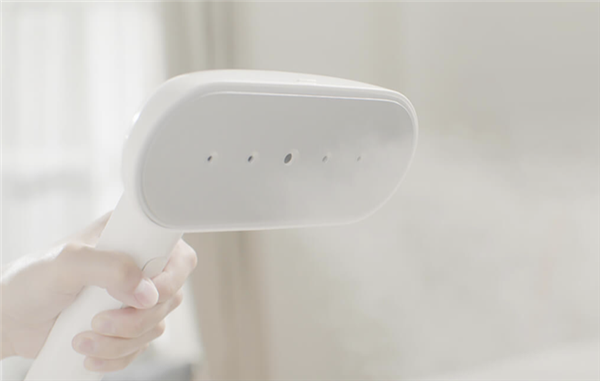 The MIJIA Pressurized Steam Garment Ironing Machine uses a pump pressure of up to 500kPa to generate high-pressure steam to avoid the sudden increase and decrease of the steam. The strong penetrating power reaches the depth of the fibre due to the large steam volume of 42g/min that can quickly soften the fibre and smoothen deep wrinkles.
The entire machine has a high power of 2200W which enables the iron to quickly atomize the moisture into full steam. The steam iron has an average temperature is 135°C. Xiaomi claims the iron is easy to use without any professional skills.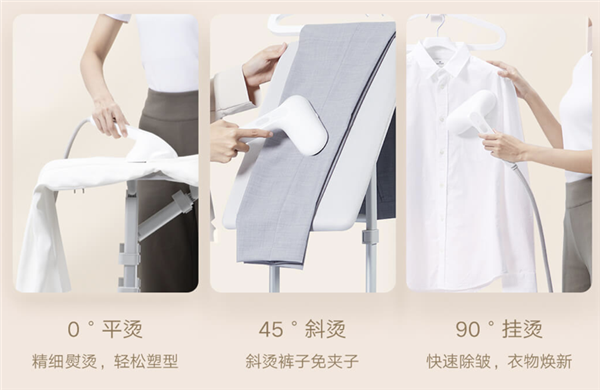 For ease of use, the MIJIA Steam Iron Machine is equipped with an integrated adjustable ironing board, 0-90° stepless adjustment, making it easy to flat iron long clothes without squatting, and diagonally iron pants without clips.
It is also equipped with a 2L water tank which makes it possible to continuously use it for more than 40 minutes at a stretch when filled with water. It can iron 18 tops or 15 pants, continuously full steam, and has a built-in water shortage protection function. In addition, the water inlet is equipped with a water temperature detection sensor and an intelligent dynamic water inlet speed, which can achieve high-temperature stability of steam regardless of winter or summer.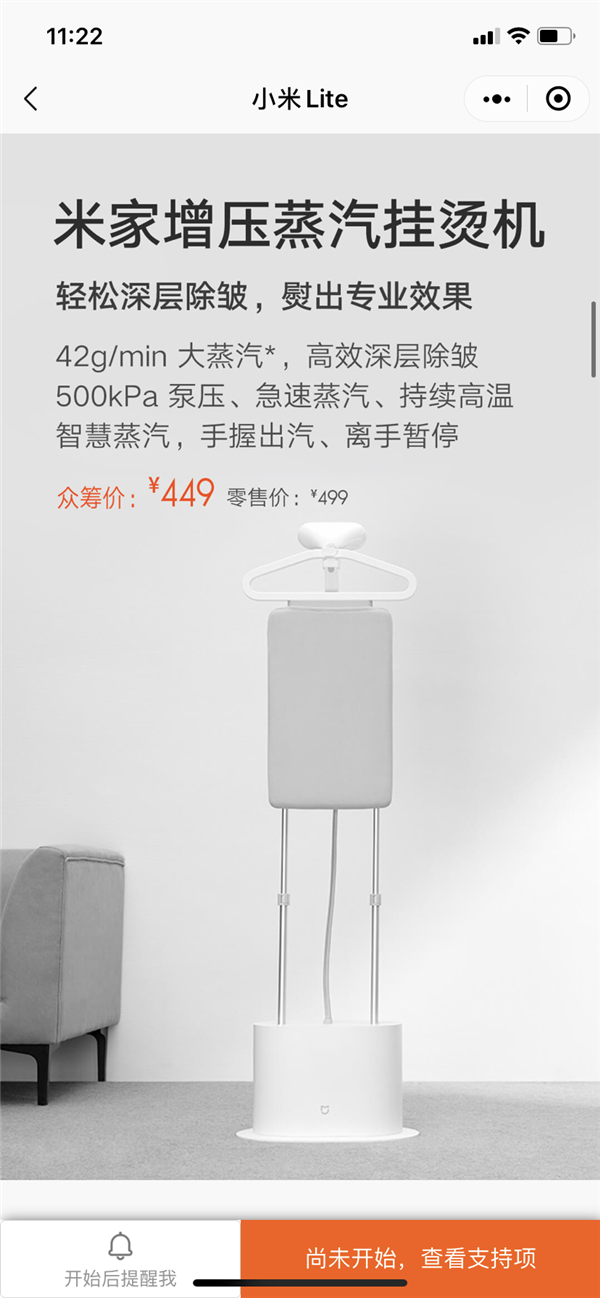 Advertisement
When you leave the sensing area when using it, the garment steamer will automatically pause the steam output. When the handle sensing area is held again, the steam output resumes. Also, after a pause of more than 30 minutes, the garment steamer will automatically shut down.
UP NEXT: Xiaomi XiaoAI Speaker Art Battery Edition launched for 399 yuan ($59)
ALWAYS BE THE FIRST TO KNOW – FOLLOW US!
Advertisement