Xiaomi is building an ecosystem of smart home gadgets with an array of exciting and innovative products coming from its stable. In the last 48 hours, we have seen the launch of several products ranging from smartphones, PCs, smart wearables, home cleaning equipment, humidifier, to an innovative, next-generation air conditioner, among other exciting, smart home products. These products are part of the company's broader objective in providing comfort and innovative solutions to primary home challenges.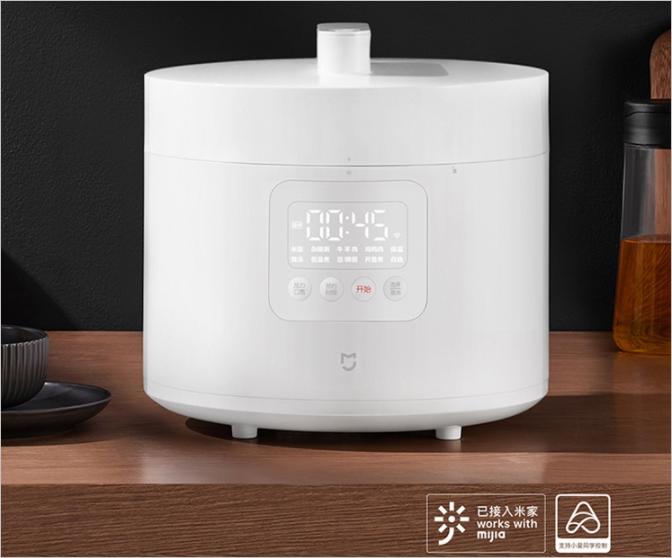 The budding Chinese smartphone manufacturer has also launched a user-friendly smart electric cooker with a five-liter pot that can provide quick cooking for various foods. The product dubbed MIJIA Smart Electric Pressure Cooker 5L can cook 20 bowls of rice within a few minutes. It is in fact, an upgrade of the MIJIA Smart Electric Pressure Cooker 2.5L that was launched in December 2020, with the major difference being the size.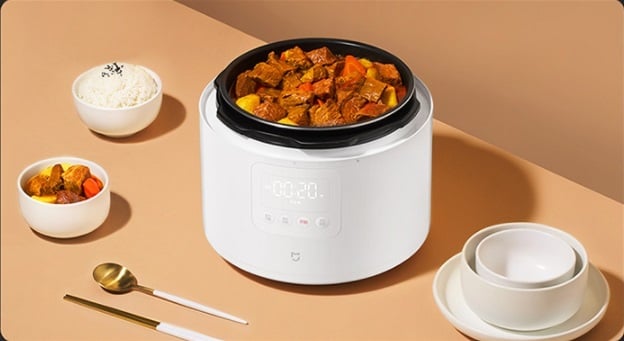 The MIJIA Smart Electric Pressure Cooker is an excellent addition to the home as more people embrace smart home appliances in the aftermath of the COVID-19 pandemic still ravaging the world. The pot of the pressure cooker has dimensions 296mm x 286mm x 288mm. The package comes with two 5-liter inner pots capable of providing cooking for large quantities of food.
The pressure cooker's multiple inner pots also mean that you can easily switch between cooking two types of food without any hassles. The estimated cooking time using the pressure cooker is significantly reduced and could be as low as 40 minutes or less depending on what is being cooked.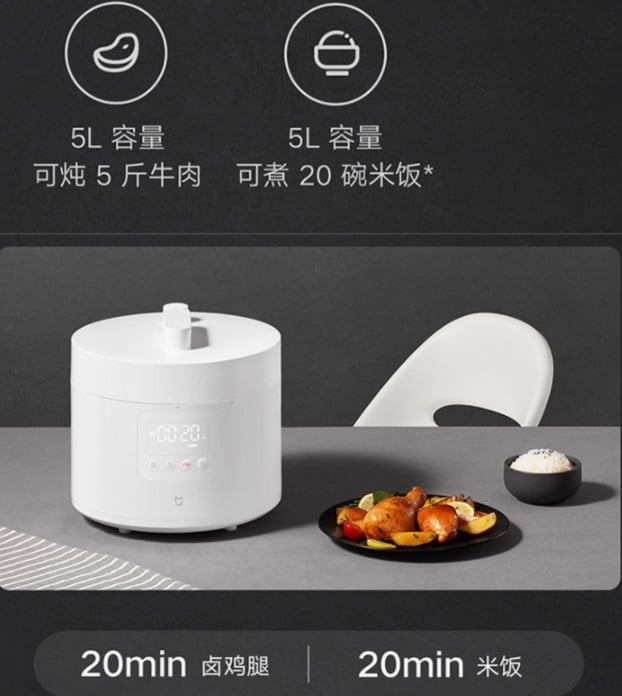 Xiaomi's Smart Electric Pressure Cooker 5L is capable of a varied array of temperature and pressure modes that cook the food exactly to your taste specifications. The smart pressure cooker has app support that enables the user to choose from hundreds of recipes and allow one-click cooking.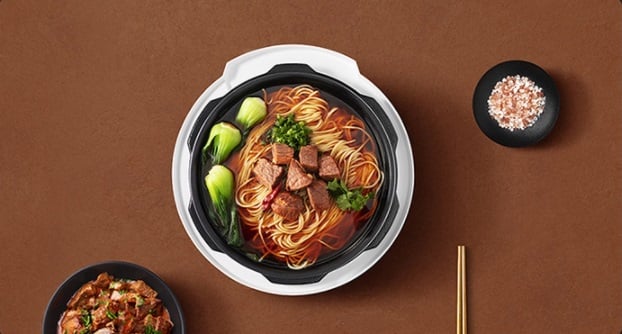 The pot has a power rating of 1000W and even though we don't know the pressure rating, the 2.5L version is capable of hitting a peak pressure of 70kPa. Thus, this version should be higher due to the larger volume.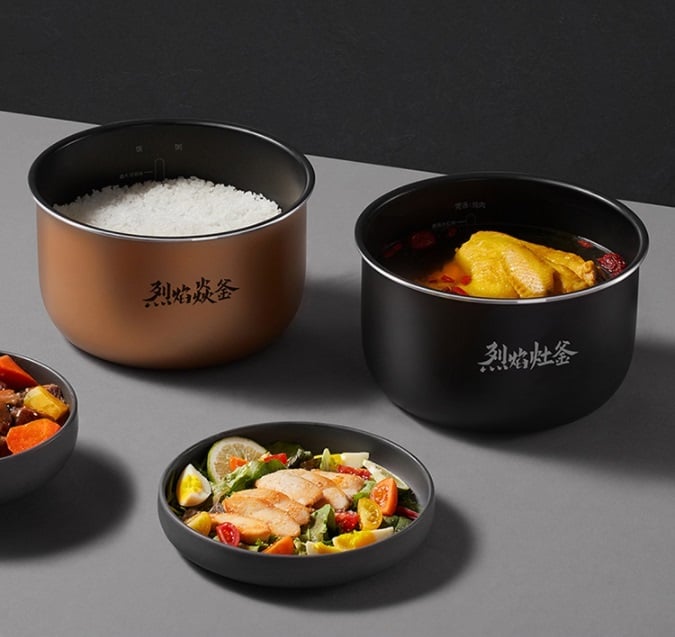 Like most MIJIA products, the smart electric pressure cooker can also be connected to the Mijia app via WiFi, allowing operations such as mobile phone remote start and appointment. You can also view several recipes from the app.
Xiaomi's MIJIA Smart Electric Pressure Cooker 5L is now on pre-sale for 399 Yuan (~$60) in China via Jingdong (JD.com). The product will go on sale on April 1.
RELATED;
ALWAYS BE THE FIRST TO KNOW – FOLLOW US!