Spring and winter seasons are periods where clothes take a longer time to get dried after washing. As spring approaches, Xiaomi has launched a new product that will facilitate the drying of your clothes. The product is known as MIJIA Clothes Dryer 10kg, that's because it has a 10kg carry capacity.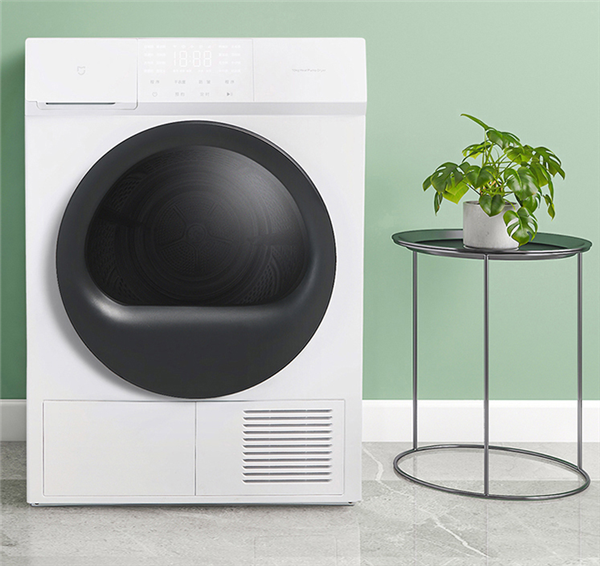 MIJIA Clothes Dryer adopts heat pump drying which is capable of getting the clothes dried immediately it is washed such that it can be worn immediately. Thus, you don't have to worry about haze, wind, and rain.
The machine doesn't just dry the clothing by heating but adjusts the temperature based on the design of clothing material as well as the weight and other factors. Thus, it won't make the cloth become too dry or deformed.
At the same time, MIJIA Clothes Dryer 10Kg supports 22 drying modes to fully care for different clothes. The drying mode supports dual upgrades of MCU and Wi-Fi and can be continuously updated according to user feedback.
At the same time, the built-in intelligent forward and reverse algorithm can effectively reduce the entanglement of clothes. Thus, large pieces of clothing can also be dried using the machine as long as it is within the 10kg carry capacity. The machine has a super large 118L inner tube that can meet the daily needs of a family of 4. The inner tube has a diameter of 574mm inner tube diameter making it suitable for bulky materials.
It also supports ironing, ready-to-wear, and storage with 3 levels of dry clothes adjustment, and has a wrinkle-resistant function. After drying, the inner tube is rotated intermittently to shake the clothes to avoid wrinkles, and the clothes are dried to protect the clo thes.
Taking into account different usage scenarios, the MIJIA clothes dryer 10Kg, in addition to the external water outlet drainage pipe, also has a built-in large-capacity water storage box to store water. Thus, the machine can be installed in a location where there is no source f water supply.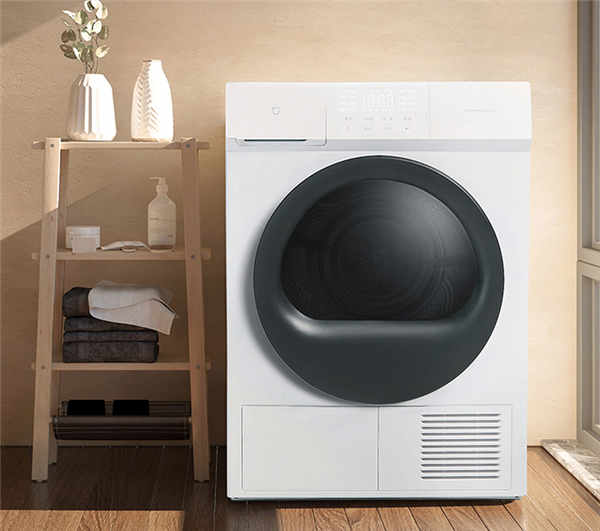 The dryer is also connected to the Mijia app to keep track of the drying situation anytime and anywhere.
The Mijia clothes dryer 10Kg is presently available on Jingdong for 2,999 yuan (~$457) for the Mi Fan Festival. The actual retail price is 3599 yuan (~$548),
RELATED;
ALWAYS BE THE FIRST TO KNOW – FOLLOW US!