As previously announced, Xiaomi officially launched the new season of energy-efficient air-conditioning series. The biggest selling point is the "temperature and humidity dual control" which it features. The AC comes in 1 HP, 1.5 HP, 2 HP and 3 HP models, and the price starts at 2099 yuan (~$320).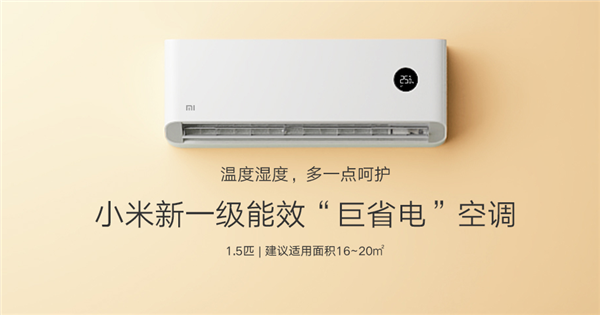 According to the official introduction, the new energy-efficient air conditioner can not only accurately control the temperature, but also intelligently moisturize. Xiaomi the temperature and humidity dual control function, using 0.5 fine temperature adjustment, with a 45% ~ 65% humidity control range, making humidity and temperature changes more comfortable.
However, the humidity control function is only suitable for warm and humid environments to reduce and maintain comfortable air humidity. Currently, humidification services cannot be provided for users in dry environments . If the room is too dry, the Mijia humidifier can be linked to supplement air moisture.
Xiaomi's new first-class energy-efficient air conditioner meets the national new first-class energy efficiency standard. Under the same conditions, compared with the original first-class energy-efficient wall-mounted air conditioner, it saves about 91 degrees of electricity a year and saves 45.5 yuan.
In addition, Xiaomi's new first-level energy-efficient air conditioner uses a DC inverter compressor and supports one-button energy-saving mode, which can intelligently reduce power consumption.
Xiaomi's new first-class energy-efficient air conditioner also supports a self-cleaning mode , with hydrophilic aluminum foil fins, which automatically cleans up dirt, and uses an antibacterial and anti-mildew filter, which is refreshing and odorless.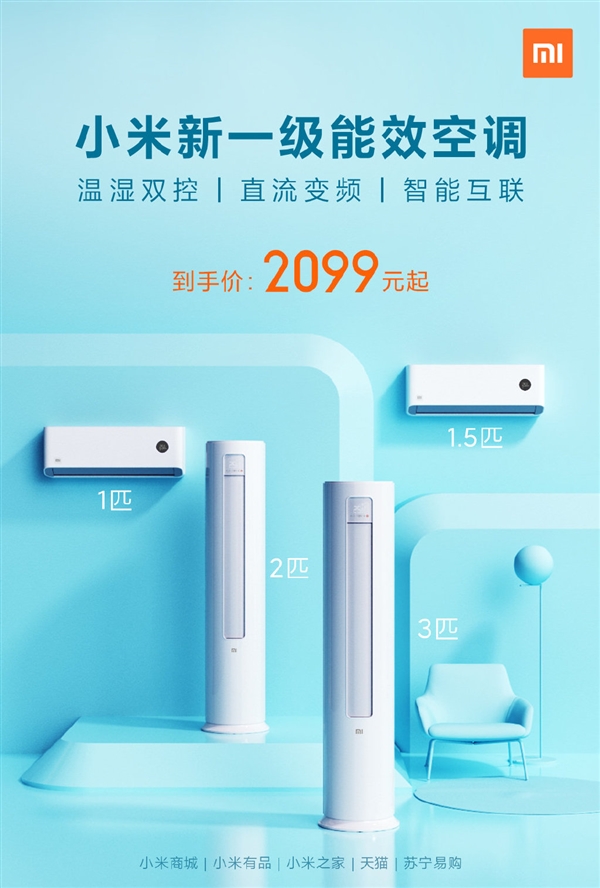 Connecting to the Mijia App, it also supports smart reminders for filter blockage, voice control by XiaoAI smart speaker, and linkage with other Xiaomi IoT products.
UP NEXT: Xiaomi XiaoAI Speaker Art Battery Edition launched for 399 yuan ($59)
ALWAYS BE THE FIRST TO KNOW – FOLLOW US!