India is a very big market for several brands including Xiaomi. The Chinese technology company is not only a leader in the Indian smartphone market but has also topped the smart TV market for 10 consecutive quarters. Today, the manufacturer announced that practically all its phones and smart TVs sold in the country are made there, thanks to the Indian government's "Made in India" initiative.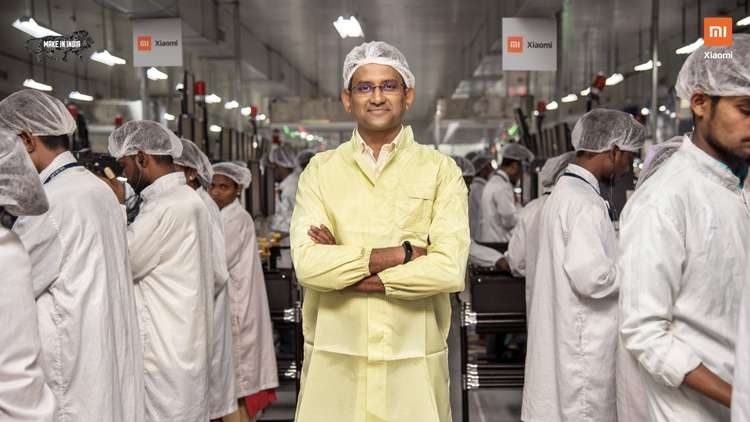 In a post shared on its official blog, Xiaomi India said it was one of the early adopters of the current Prime Minister's "Made in India" initiative. Some of its phones were already being made in the country via its manufacturing partners – Foxconn and Flex and it has added more over the years.
Today, it announced that it is adding two more manufacturing partners to ramp up the production of its smartphones in the country. The first is DBG which has set up a plant in Haryana while the other is BYD which will be setting up a plant in Tamil Nadu. Xiaomi says the former has already increased its monthly manufacturing capacity by about 20% while BYD is also expected to make a significant contribution once it begins operations later this year.
Xiaomi (Mi India) has not only focused on manufacturing but also on the sourcing of smartphone components. The press release revealed that key components such as PCBAs, sub-board, camera module, battery, back panels, USB cables, chargers, and boxes are sourced locally or locally made in India. Some of these components are said to be manufactured by companies such as Sunny India, NVT, Salcomp, LY Tech, and Sunvoda.
The tech giant has also onboarded a new TV manufacturing partner called Radiant Technology. The new partner has a plant located in Telangana and has helped Xiaomi achieve a 100% target of locally made smart TVs.
The addition of these new factories also means the company's workforce has increased. Xiaomi says its partners provided employment for 10,000 new workers last year, thus bringing its extended workforce to a total of 60,000.
RELATED:
ALWAYS BE THE FIRST TO KNOW – FOLLOW US!