Advertisement
Xiaomi's ecological chain company Viomi has launched the Viomi Instant Hot Water Dispenser under crowdfunding on the Youpin platform. The product can be heated in one second without installing a water purifier.
Advertisement
The water purifier can monitor the water level in the cup without setting and stop when the water is full. At the same time, it also has functions such as a six-stage filter element and one-second instant heating. The device carries a crowdfunding price of 1,699 yuan (~$249) and is expected to start shipping on November 11.
The water dispenser has an infrared sensor probe located under the water outlet of the drinking machine which can monitor the real-time water level in the cup. Thus, the user does not need to set the water volume in advance according to the cup volume and does not need to press the water outlet button all the time. When the cup is full of water, the machine will automatically stop water outlet.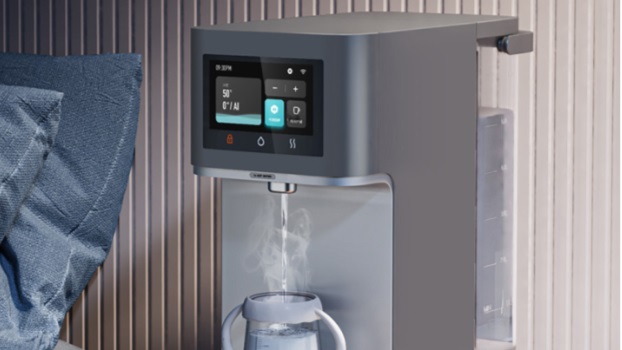 For users who love hot water, this water purifier is equipped with thick film instant heating technology, and it only takes 1 second to heat cold water to boiling water. At the same time, the machine also matches the best water temperature range for brewing milk, making tea and other beverages, and can automatically heat the water to a suitable temperature.
The water dispenser is equipped with a newly upgraded 6-stage deep filtration system which is an increase of two stages compared to the previous generation. The filter can remove 99.99% of the impurities such as sand, heavy metals, bacteria, and odours in the tap water.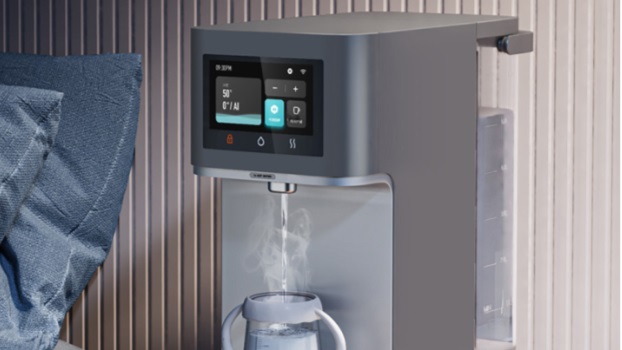 The water dispenser uses a more compact dual-core design and a newly upgraded waterway system. The dual-core design combines the original 5 filter elements into one, which only needs to be replaced once a year.
It is also equipped with a large 5-inch touch screen through which users can view real-time water quality status and select different modes.
ALWAYS BE THE FIRST TO KNOW – FOLLOW US!
Advertisement