Advertisement
Xiaomi has launched the Momoda Smart Head Massager under the Youpin crowdfunding platform. The gadget can also be called a head-eye-neck, three-in-one massage helmet. It carries a crowdfunding price tag of 599 yuan ($87). After the crowdfunding exercise, the phone will be priced at 799 yuan ($116).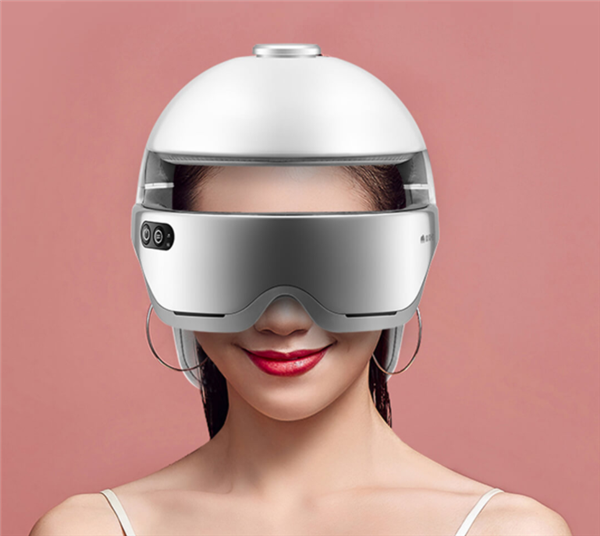 The Momoda Smart Head Massager uses 3D airbags to surround the head, neck, and eyes, giving users an enjoyable one-stop massage experience for multiple parts. The future sci-fi-level cool appearance design makes itself the "number one player" in the massage world.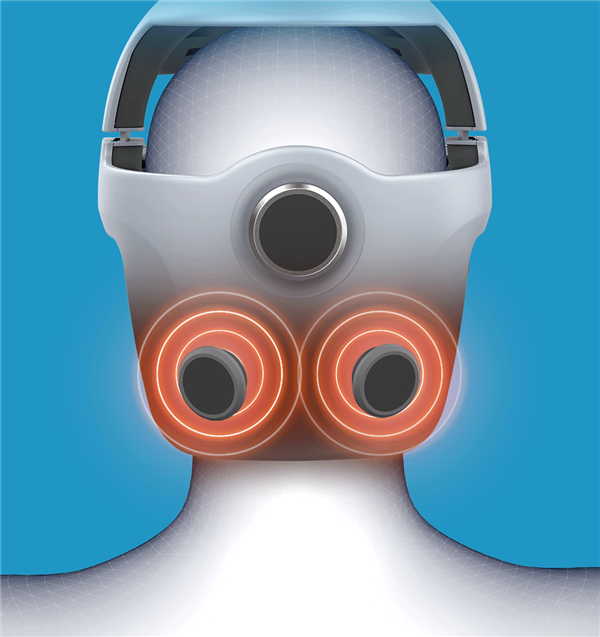 For the head, the Momoda Smart Head Massager has a breathing air pressure massage frequency that meets the comfort of the human body. The 7 convex silicone massage heads press on the main acupoints of the head such as Baihui acupoint and Tongtian acupoint Chengguang to stimulate the brain. Circulate blood in the body and relax the scalp.
Regarding the eyes, air pressure gentle massage, assisted with large-area constant temperature heating at 40°C, suitable and comfortable warming sensation, fully relieves the symptoms of dry and sore eyes and combats the excessive use of eyes by student parties and office workers.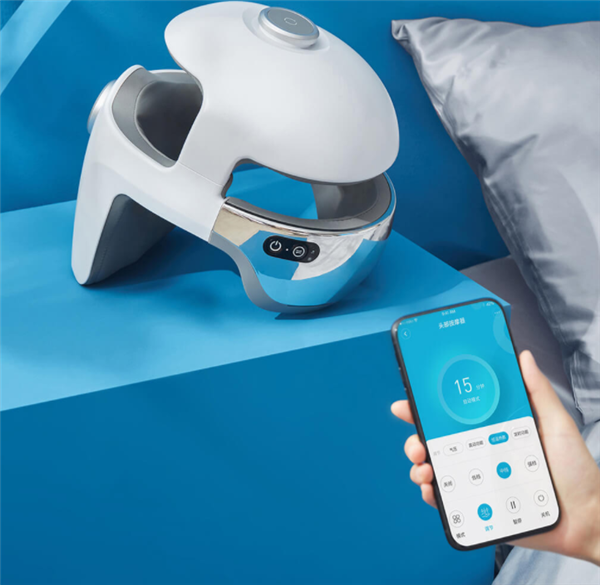 For the neck, the 3D airbag is inflated and deflated while pressing the neck through 2 massage bumps, up to 200 times of high-frequency vibration, 40℃ graphene hot compress, effectively dissipate the tension and fatigue of the cervical muscles, and relax the neck Muscles to prevent the "occupational syndrome" of facing the computer for a long time.
Advertisement
It also supports XiaoAI's voice linkage control. Through the MIJIA app, you can freely choose 4 modes, adjust the massage time, airbag pressure and heat temperature. You and set the massage experience in more detail.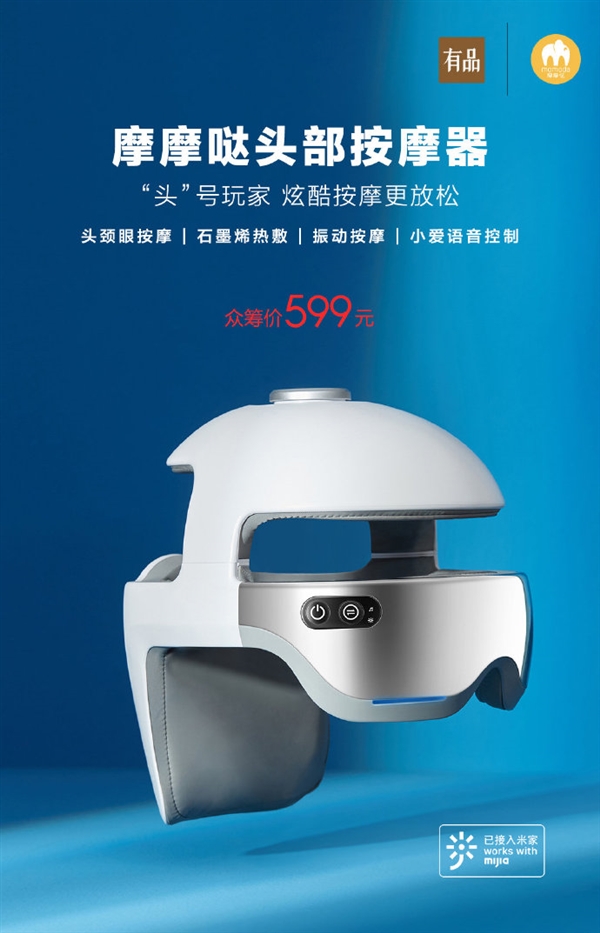 Built-in tightness adjustment design, through two knobs, can be adjusted up and down by 30mm, front and rear can be adjusted by 48mm, to meet the needs of different people's head circumference.
Built-in 2400mAh high-capacity battery, which can be fully charged in about 2.5 hours, 15 minutes each time, and can be recycled 6-8 times. After setting up for the first time, turn it on to connect to the Bluetooth of the mobile phone intelligently, and the music surrounds the ears in a three-dimensional manner.
ALWAYS BE THE FIRST TO KNOW – FOLLOW US!
Advertisement