Xiaomi has launched the MIJIA Smart Steam Oven under crowdfunding on Mi Mall. The product is an affordable one, carrying a retail price of 299 yuan (~$46) but during the crowdfunding, it is on offer for 269 yuan (~$41).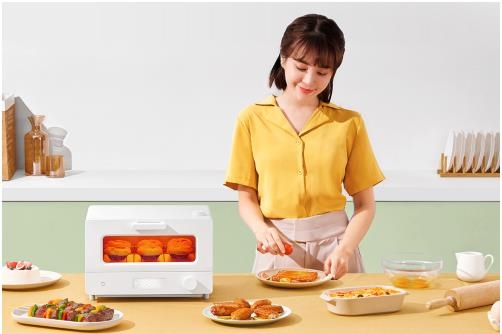 The MIJIA Smart Steam Oven has a volume of 12L with a unique 5mL steam-baking function that can make the food crispy while keeping the inside soft and tender. At the same time, it also has functions such as precise electronic temperature control and can be connected with the MIJIA app.
Despite the portable 12L capacity, the oven has a peak power rating of 1300W. The company claims the rating is more than twice that of a traditional electric oven. Even a 32L electric oven has a power rating of 1600W. Thus, considering the volume per rating, the new MIJIA oven can speed up the baking process as the oven won't take a long time to heat up.
Xiaomi touts the MIJIA Smart Steam Oven to have as one of its selling points, an intuitive temperature control. The MIJIA Smart Steam Oven is equipped with an NTC electronic temperature probe and an intelligent electronic temperature control system. It also supports 1°C and 1-second precise adjustment.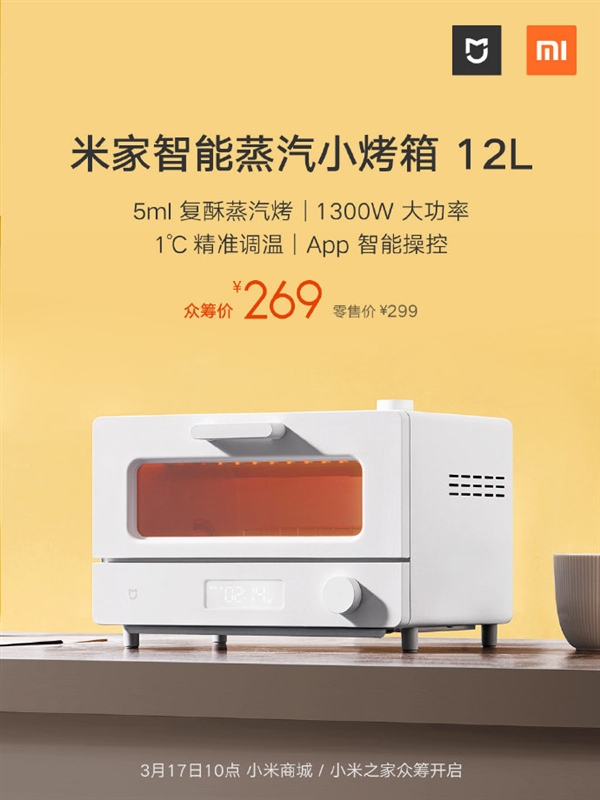 Further, the oven comes with a specially designed and unique steam tank that can replenish water while heating. This helps to bring back crispiness to old food like a toast and it will taste like freshly baked.
As stated earlier, you also get MIJIA app support with a host of recipes available to users inside the app.
RELATED;
ALWAYS BE THE FIRST TO KNOW – FOLLOW US!