When a new house is built, there is always the need to install various kitchen appliances in the sink area. There is the sink cabinet body, as well as the dishwasher, water purifier, garbage disposer, and so on. Also, there'll be a need to install new waterways and electric connections for the dishwasher.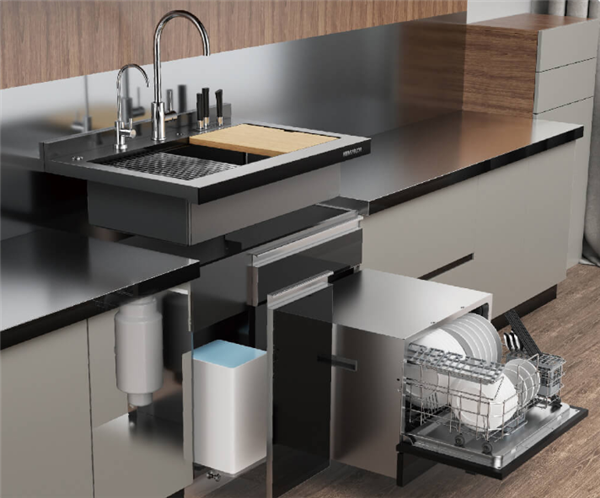 Xiaomi Youpin has launched a new modular integrated sink under crowdfunding known as Mensarjor Kitchen Modular Integrated Sink. The device carries a starting price tag of RMB 3,999. The Mensarjor Kitchen Modular Integrated Sink integrates a dishwasher, water purifier, waste disposer, all in one tank.
Thus, you not only save space but also save money and get easy installation. The five modules integrate seven functional parts and seamlessly connect to save space. It provides integrated solutions for dishwashing, disinfection, drying, storage, garbage disposal, chopping vegetables, water filtration, and knife storage, and also eliminates the need for additional cabinets, countertops.
Editor's Pick: Xiaomi and Redmi to launch two flagship models with Snapdragon 888 SoC each
Furthermore, the Mensarjor Kitchen Modular Integrated Sink has a built-in water pipe and junction box with an integrated design which means you only need to connect 3 pipes and 1 power cord to use. The orderly distribution of water and electricity not only makes the cabinets tidy and orderly but also greatly reduces potential safety hazards.
Thanks to the modular design, if you want to replace or upgrade any of the five modules later, you don't need to remove all of them, you can change the affected one.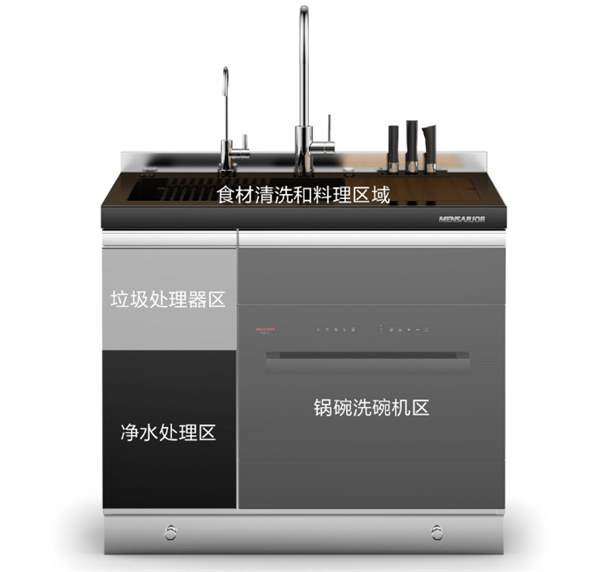 In addition, the double-layer plate structure in the tank can effectively prevent the tank from collapsing. The beam, raindrop plate, and body plate are all made of 304 stainless steel, which has a superb bearing capacity and corrosion resistance.
The device is also equipped with the MIJIA Water Purifier 400G which delivers quality level filtration. There is also a 370W waste disposer with an integrated grinding chamber with a capacity of 1170ml, leftovers, leftovers, seafood, bones, can be finely ground and discharged with the water.
The product is presently available on the Youpin website.
UP NEXT: Apple TV(2020) with iPad Pro's SoC will reportedly launch on December 8
ALWAYS BE THE FIRST TO KNOW – FOLLOW US!