Back in 2019, the Windows 10X platform was announced as a modular and lightweight version of the Windows 10 operating system. Since its announcement, Microsoft had stated that the OS will support Win32 apps as well, although, reports had indicated that this might not be the case with the first version of the new OS.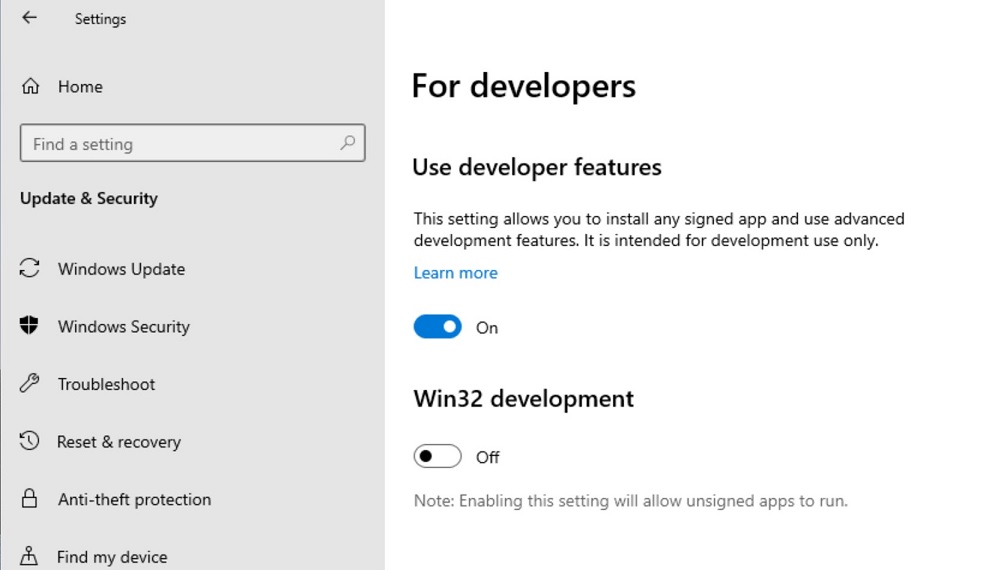 Now, a new leaked build of Windows 10X has revealed that the new operating system could still launch with development tools for Win32 applications as well. According to a WindowsPhoneInfo report, the latest build of the Windows 10X features a new developer setting that will allow users to load "unsigned apps," including desktop apps. Looking at a screenshot of this new setting, Microsoft has apparently built a dedicated settings page for this feature as well.
The settings option reveals a page for the container technology and the developer only toggle, which includes the Win32 app's testing. At the moment, the feature does not work, although, that might only be the case for the leaked build of the OS. As per the setting's description, "Enabling this setting will allow unassigned apps to run. Allowing all apps to run on your device could be harmful to your device or data." Keep in mind, that simply enabling the setting will not allow users to install and run regular desktop (.exe) apps on Windows 10X, which is expected to be released later in the year.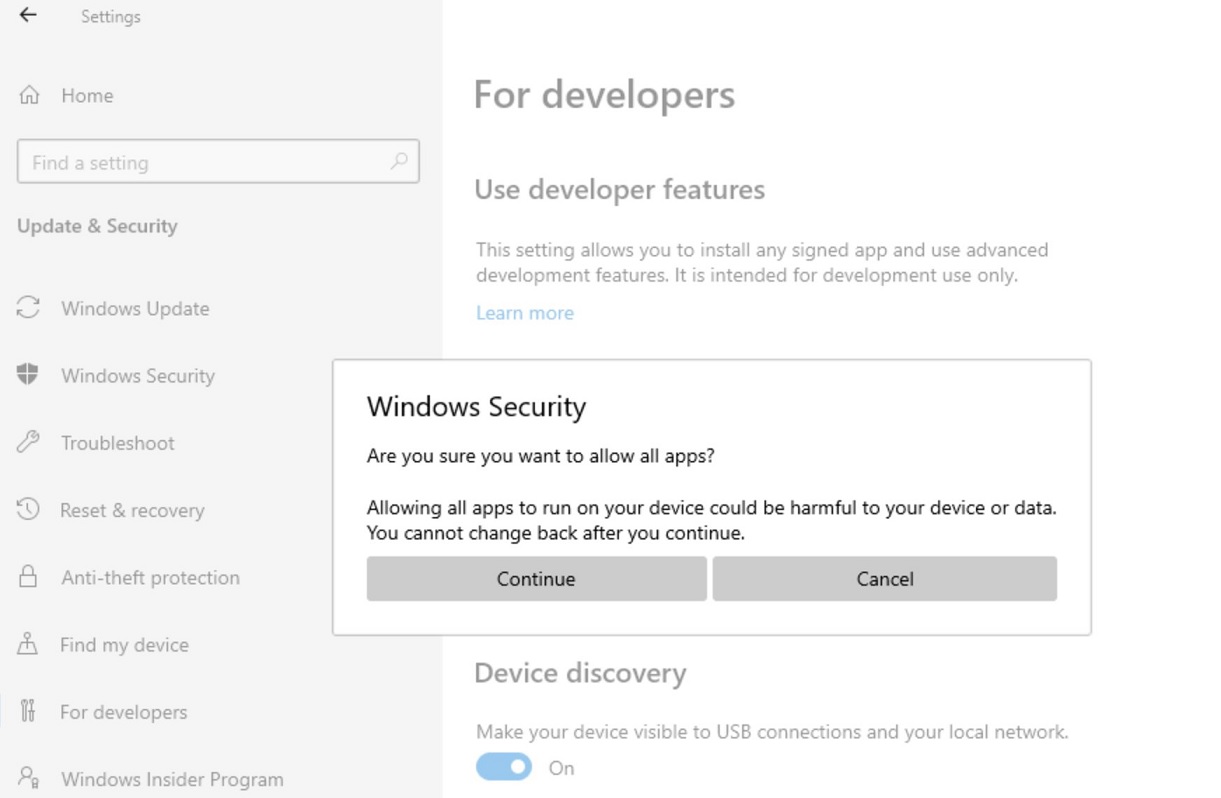 However, what it does imply is that Microsoft is planning on adding Win32 app support sometime in the future. Meaning, developers would soon be able to test their apps on the lightweight OS soon. But, most would likely have to run UEP apps from the Microsoft Store and Progressive Web Apps till then. So stay tuned for more updates regarding the upcoming Windows 10X OS.
ALWAYS BE THE FIRST TO KNOW – FOLLOW US!