WhatsApp will relaunch its payment service in Brazil after the first launch was quickly halted by Brazil's Central Bank in 2020, citing the need to establish compliance issues and failure to obtain a license. WhatsApp's goal of creating the payment service was to expand financial inclusion among users in its second-largest market while also allowing users to make payments within the platform using a Visa or Mastercard credit card. At its launch in 2020, local lenders and international payment solution providers partnered with WhatsApp to produce the payment service. These included Nubank, Sicredi, Banco do Brasil SA, Visa, and Mastercard.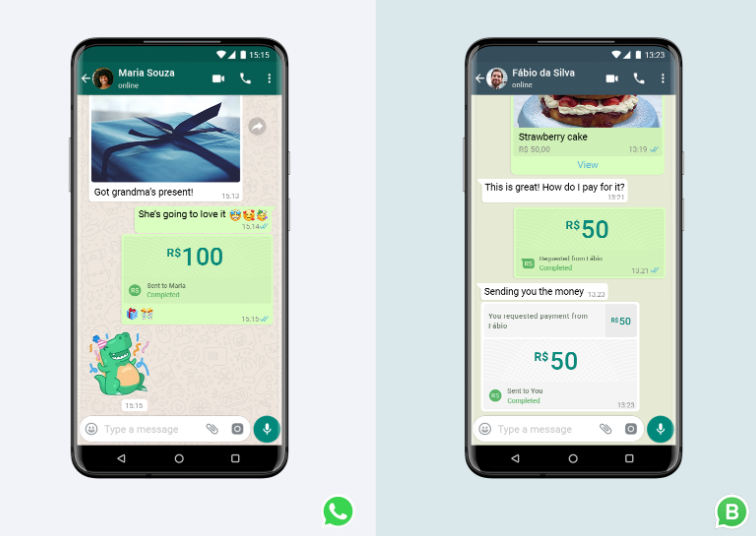 The newly repackaged payment service is coming after WhatsApp, Visa and Mastercard secured separate licenses from Brazil's Central Bank to offer the specific payment solution to WhatsApp users. WhatsApp remains the primary online presence for millions of small and medium enterprises in Brazil. This revamped model will serve as the first step to achieving seamless digital payments among small businesses in the country.
There were rumors in June 2020 when the WhatsApp payment service was halted, that its presence might impede the growth of the Central Bank's Pix instant payment service, which was yet to take off at that point. It was scheduled to commence before 2021. In the aftermath of the suspension, WhatsApp said it felt there was no need to obtain an additional banking license, and both Visa and Mastercard already had valid banking licenses from the Central Bank. There were also risks of heavy fines being slapped on both Visa and Mastercard, which could have been part of the reasons for the quick suspension of the service last year.
The relaunched WhatsApp payment service in Brazil holds a lot of promise for small businesses.
RELATED;
(source)
ALWAYS BE THE FIRST TO KNOW – FOLLOW US!