Yesterday, it was reported that the National Payments Corporation of India (NCPI) allowed WhatsApp to begin its payment service in India using the multibank Unified Payment Interface (UPI) base. Today, WhatsApp released an official confirmation that its payment service is now rolling out to its users in India.
WhatsApp had been testing its payments service in India by making it available for limited users over the past 2 years. While the Indian payment market has plenty of popular services such as the homegrown Paytm, Google Pay, Phone Pe, Amazon Pay, and more, WhatsApp stands to rival the biggies with its 400 million user base in India.
WhatsApp has teamed up with well-known banks like ICICI Bank, Axis Bank, the State Bank of India, and Jio Payments Bank to start its payment solution in India. In the beginning, it will be available for only 2 million users in the country. This could be in line with NCPI's recent statement that does not allow third-party apps to process more than 30 percent of UP transactions in a month. This rule is expected to come into effect in January 2021.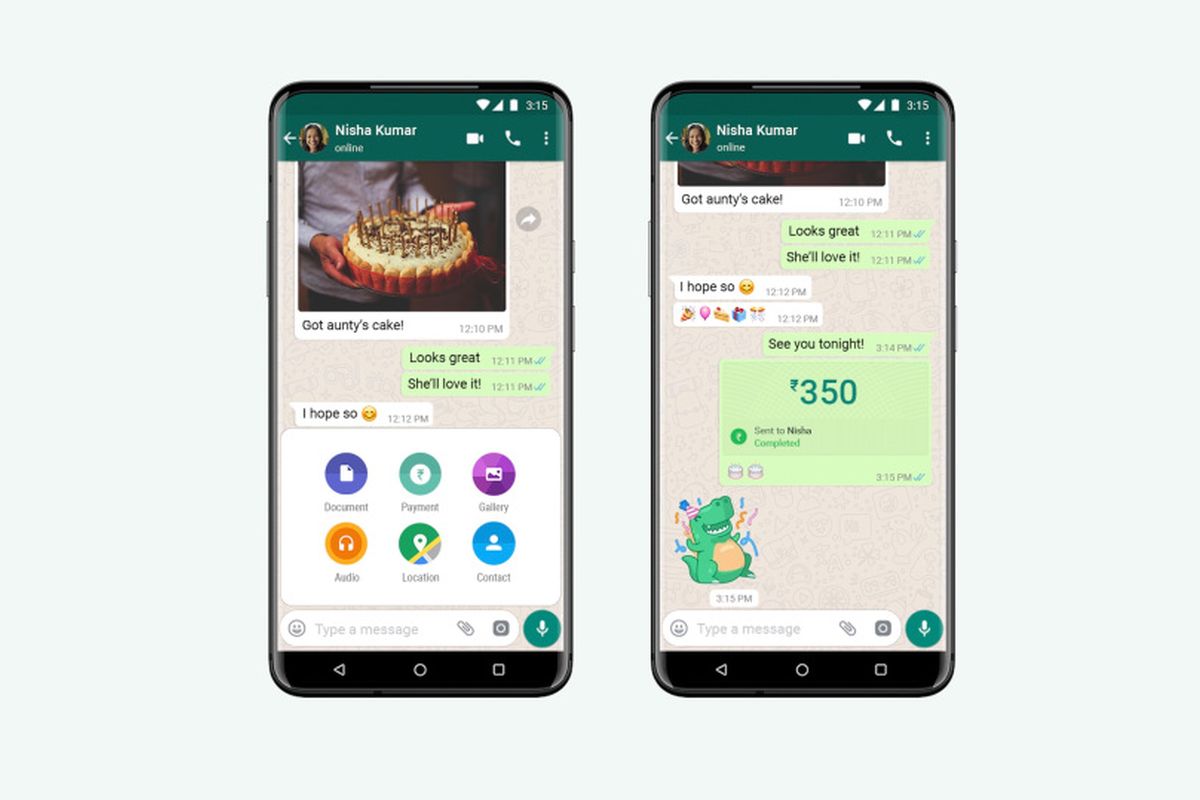 How to activate WhatsApp Pay and carry out transactions
Users need to access Payments > Add Payment through the three-dotted available in the upper-right corner of WhatsApp's interface. Users need to select a bank from the list of bank names that appear. The selected bank should be the one that is linked with the phone number of the user. Next, the app will ask the user to send a verification SMS. Once the verification process is over, the app will instruct the user to complete setting up the payment service.
Advertisement
The Payments page of WhatsApp will now show the registered bank of the user. The screen will show other details like UPI address, QR code, and payment history.
In order to initiate a transaction, users need to select the desired contact from the chat list and hit the attachment button. After selecting Payment, users can either select Send or Receive to carry out a transaction. To complete a transaction, users will be required to enter the UPI PIN. The other way to send money is to hit the three-dotted button on the main screen > Payments > New Payment.
ALWAYS BE THE FIRST TO KNOW – FOLLOW US!
Advertisement