WhatsApp, which recently rolled out an important update for PC users, is a part of Facebook companies from 2014. The company has so far evolved to co-exist with products, services offered across the messaging and social media platform, Facebook. As an addition, it has updated its privacy policy that makes data sharing with Facebook mandatory.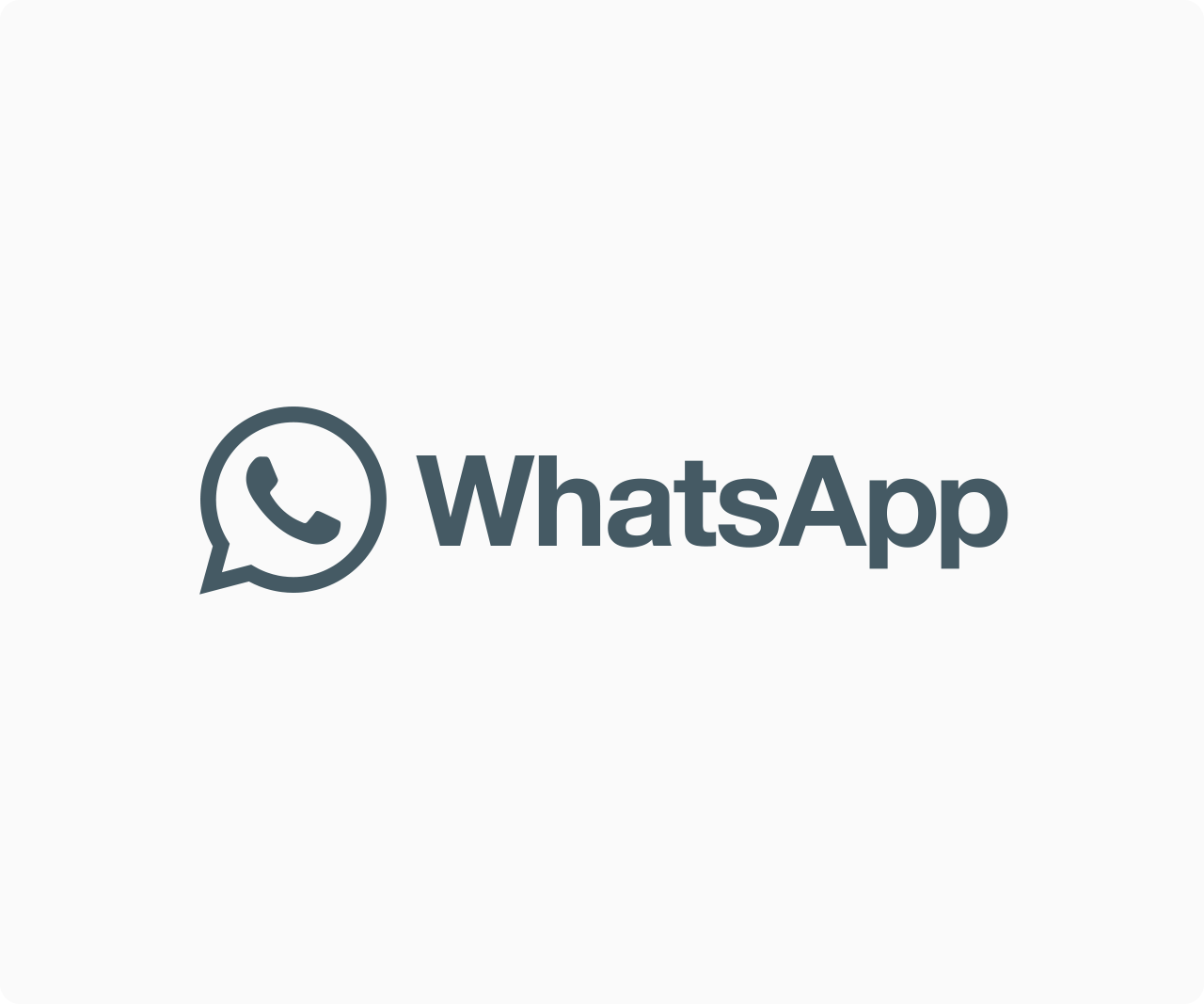 If you are a regular user of WhatsApp, you must have noticed a full-screen pop-up suddenly showing the information about updated Terms and Privacy Policy. In that case, you are not alone. The company's new update(as of January 4, 2021) to this makes the data sharing compulsory.
And the cut-off date for that is February 8, 2021, as per the notification screenshot. As you can see below, the company briefly describes three important points:
WhatsApp Service and Processing of Data
Businesses can use Facebook Hosted Services to store WhatsApp chats.
Partnership with other Facebook Products for seamless integration.
1 of 2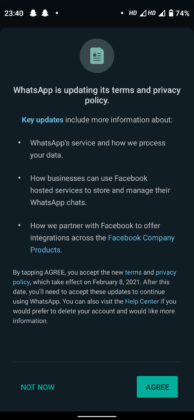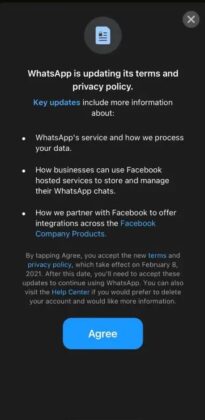 It essentially means that the latest update, unlike previous versions where you had a choice to opt-out, will share information with other products of Facebook. In an FAQ, the company also details the kind of information it is sharing with its sisters. In case you don't know, the subsidiaries of Facebook include Facebook Payments Inc., Facebook Payments International Limited., Onavo, Facebook Technologies LLC, and CrowdTangle.
That said, You can take a look at the category of information shared below:
Account Registration(eg. Phone Number)
Transaction Data
Service-Related Information
Information on how you interact with others(incl. Businesses)
Mobile device information
IP Adress
Others (Specified as on Privacy Policy->Information we collect)
Precisely, the others on the Privacy Policy page has new additions like Transactions And Payments Data(if you use WhatsApp Pay). The details that the company is entitled to collect includes Shipping Details, Payment Method, and Transaction Amount. The said payments feature has already begun its rollout in countries like India
Additionally, there is also location-based information. WhatsApp says that even if you don't use their location services, they will use the IP address and Phone Number to determine your general location. To this, the company reasons out that the process is for troubleshooting and diagnostic purposes.
The company Straight up says that you can either abide by these changes to continue using the service or go to Help Center and see how to "Delete your Account".
ALWAYS BE THE FIRST TO KNOW – FOLLOW US!