Last week's poll shows that the quarantine has lead to people spending more time on their phones – but mostly for entertainment. There's also a strong contingent of PC and laptop users while tablets… well, it seems that no one uses those.
Just under a third of voters say that they use their phone for both work and entertainment now that they are stuck at home. For some that's all they have as they haven't needed a PC at home until now. And some raised an interesting question – will this experience affect your upgrade plans to get something more capable?
The majority of the vote went to the entertainment option. People are catching up on missed games and streaming content and they do it on their phones. Phone usage patterns have definitely changed as several commenters have stated that they are quitting social media.
Then there are the 30% of voters who use a desktop or portable computer for both work and entertainment. That's a 7-to-1 ratio of people voting in favor of PCs compared to tablet fans, in case you're keeping score.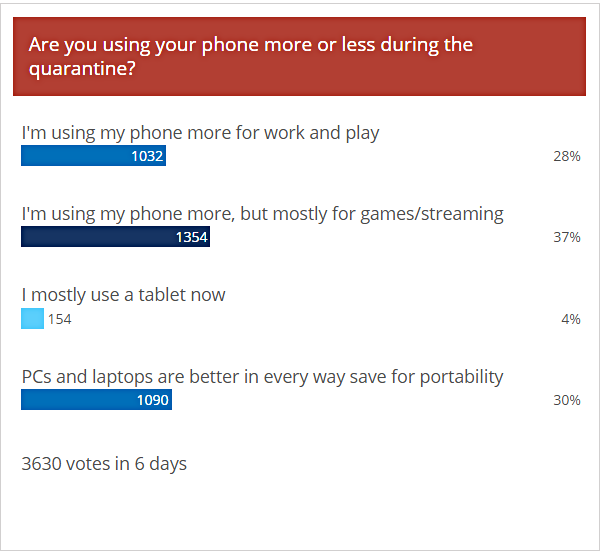 Original Article