Week 16 saw a few key announcements that will play an important role in shaping the market going forward.
The long-awaited OnePlus 8 Pro and OnePlus 8 were unveiled – the Pro getting an official IP68 rating, wireless charging and a higher screen refresh rate, the 8 getting a new design and dropping the telephoto camera. They go on sale this week, starting at $699/£599/€699 for the OnePlus 8 and $899/£799/€899 for the OnePlus 8 Pro.
Then Apple stole OnePlus' thunder with the announcement of the iPhone SE (2020). Largely based on the iPhone 8 from the distant year 2017 the new most affordable iPhone offers the latest A13 Bionic chipset and a better camera. The new iPhone SE will starts at $399/€479 when it launches on April 24 and we have no doubts people will buy many a unit.
A word on the upcoming iPhone 12, coming later this year, it's rumored to make a return to the flat sides and squarer looks of the iPhone 5s. It's also rumored to have a smaller notch and that the Max will have a larger 6.7-inch display.
Honor also dropped its flagship trio this week. The Honor 30, Honor 30 Pro and Honor 30 Pro+ all have OLED displays, 4,000mAh batteries and periscope telephoto cameras. The 30 Pro+ is by far the most exciting with a 50MP main camera (the one from the Huawei P40 series) and a Kirin 990 chipset.
All three devices will start selling in China on April 21.
Those were the highlights of last week. Below is the full list of the hottest topics. Join us next week for another recap!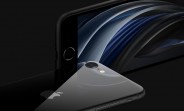 Apple iPhone SE (2020) has 3 GB RAM, 1821 mAh battery
The specs are available at China Telecom's website.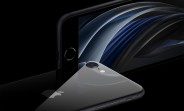 Apple's new iPhone SE is a $399 iPhone 8 with the latest chipset and a better camera
The phone goes on pre-order this Friday, and ships on April 24.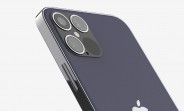 2020 iPhone Pro phones to have flat sides, smaller notch and a larger screen variant
Also expected this year are two new base models iPhones, a smaller and cheaper HomePod, and AirTag.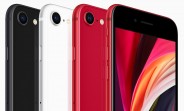 Apple iPhone SE (2020) pricing and availability details
Here's how much the new device will cost across the globe.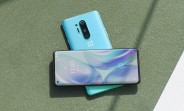 The OnePlus 8 and 8 Pro are coming next week, here's how much they cost
The company kept its promise that the phones will be under the $1,000, though they do cost more than their predecessors.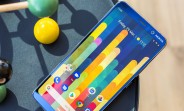 Nokia 9.3 PureView to have 120Hz refresh rate screen, 108MP main camera
The Nokia 9.3 PureView could have both a 108MP camera and a 64MP camera.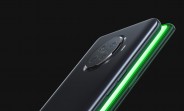 Oppo Ace2 is here with Snapdragon 865, quad cameras and 40W wireless charging
This is also the first Oppo phone to support wireless charging.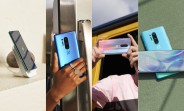 OnePlus 8 unveiled with 48MP camera and SD865, 8 Pro gets bigger sensor, 120Hz screen
The OnePlus 8 Pro also introduces wireless charging to the lineup – with 30W peak, it charges the larger battery from 0% to 50% in 30 minutes.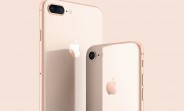 Apple kills the iPhone 8, stops selling the iPhone 8 Plus
The move makes sense considering the newly announced iPhone SE.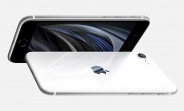 The new iPhone SE gets its first promo video
Check out Apple's cool promo video of the much-awaited iPhone SE (2020).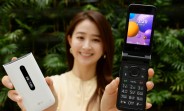 LG Folder 2 flip phone announced: Dual Display, SOS Key, and 4G support
It's powered by the Snapdragon 210 SoC.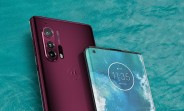 The Motorola Edge+ will be unveiled on April 22, waterfall display officially teased
The Edge+ will mark many firsts for the brand – first waterfall display (with 90Hz refresh rate to boot), first proper 5G phone, first 108MP camera too.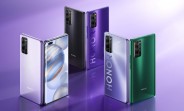 Honor 30 and 30 Pro come with OLED displays and periscope cameras
The Honor 30 is the first phone to run on the new Kirin 985 5G chipset.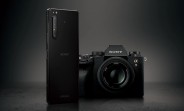 Sony Xperia 1 II tipped to arrive later this month
Sony's flagship phone is coming soon.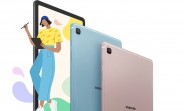 Samsung Galaxy Tab S6 Lite unveiled: 10.4" display, S-Pen support, and 7,040 mAh battery
It's powered by an octa-core processor which is likely a part of the Exynos 9611 SoC.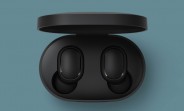 Redmi Air Dots S go official
They come with minor improvements over last year's Redmi Air Dots.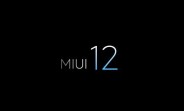 This is our first look at MIUI 12
Thanks to a leaked MiSettings app, we get a first glimpse at the future MIUI software.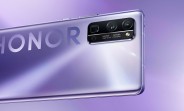 Honor 30 Pro+ brings 50MP main and periscope telephoto cameras, 90Hz display
There is also 27W wireless fast charging for the 4,000 mAh battery.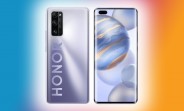 Honor 30 Pro+ ranked second best in DxOMark's tests
The phone has the second-best camera after the Huawei P40 Pro.