Advertisement
The Chromecast with Google TV was announced about six weeks ago for a price tag of $49.99. The streaming device, which comes with a new interface different from that of Android TV, is bundled with a voice remote. Now, Google has put up a listing on the Google Store for those who want to pick up a replacement remote.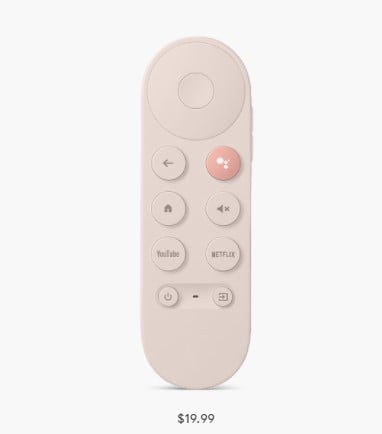 Yes, a replacement because there is no reason why anyone would want to buy an extra remote if the one that ships with the device still works. The Voice Remote for Chromecast with Google TV is priced at $19.99 and comes in the same three color options as the dongle. Google will also ship the remote with batteries included which also match the color of the remote.
Alongside the listing is a spec sheet that reveals an important feature of the remote we didn't know before. First spotted by Android Police

Advertisement
, the spec sheet says that the voice remote has an accelerometer inside.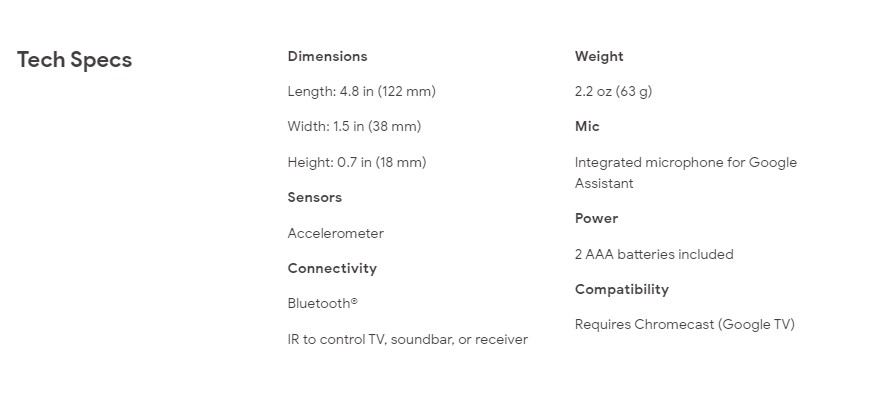 This is quite surprising as Google never stated that the remote comes has an accelerometer sensor when the device was announced. An accelerometer detects the position of a device in space which is why phones with the sensor can tell if you are holding it in landscape or portrait mode. There are speculations that with the sensor, the remote will be able to tell when it is picked up and maybe wake up the TV if it's in screensaver mode.
Advertisement
The remote also has an IR sensor so you can use it to control the TV, soundbar, or receiver. It connects via Bluetooth and weighs 63 grams. You can order yours from the US Google Store.
ALWAYS BE THE FIRST TO KNOW – FOLLOW US!
Advertisement