Back in October 2020, DxOMark published its camera rating review for the Vivo X50 Pro+, which received a score of 127 points and praises for its performance. But now, the known camera testing brand has updated its score for the 2020 flagship, raising its score to 131 points.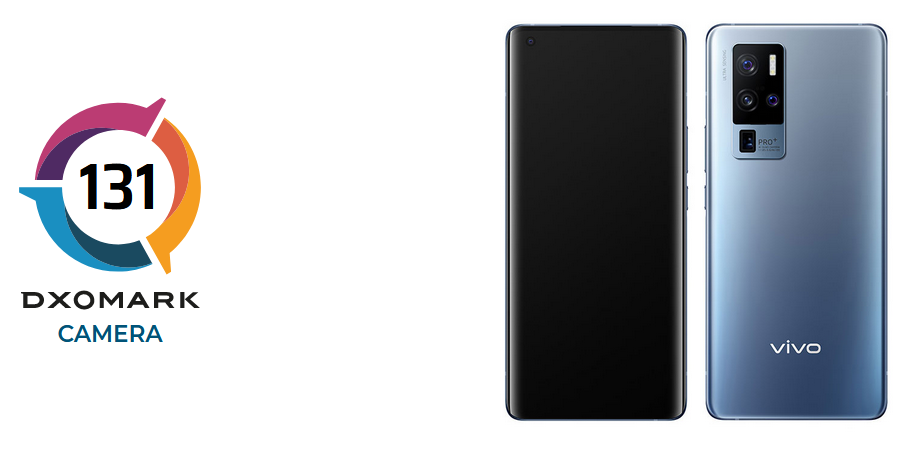 According to the updated DxOMark rating, the new score reflects the performance with Version 4, which now includes image preview tests and other new test scenes. Looking at the scores, the handset received 137 points for photography compared to 139 points it received last year. For videos, its score was 108 points, higher than 104 points that it received in 2020. A new category that was included in the updated test is the Zoom segment, where it received 88 points.
Through the update, the Vivo X50 Pro+ delivered a strong performance, with its photography score being in the third highest in the firm's database. It delivered 'excellent' performance, with low noise in images with good color under most conditions. Its ultra wide angle lens was lackluster compared to a few other flagships. For video, the performance was notable, with detailed clips that feature low noise, even in 4K.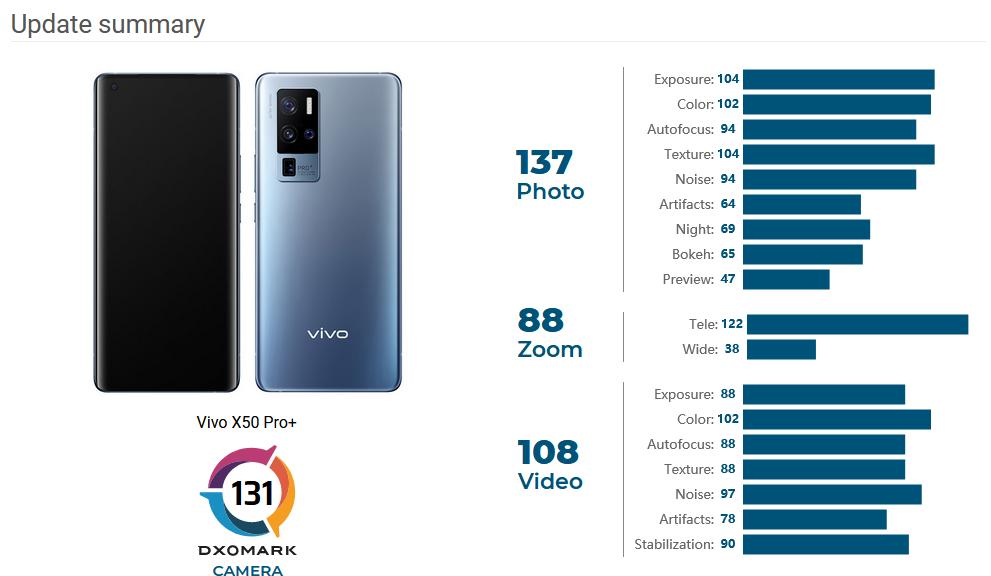 However, DxOMark still noted some cons, as strong ghosting affect was observed in scenes with motion. Similarly, color spread and aliasing artifacts were also visible along with high contrast boundaries. Furthermore, the company also found fusion artifacts in medium zoom range, with the wide mode also suffering from underexposure and unnatural colors. Despite this, the Vivo X50 Pro+ offered great camera performance as per DxOMark.
RELATED:
ALWAYS BE THE FIRST TO KNOW – FOLLOW US!