Vivo has recently patented a new smartphone. The patent reveals a smartphone with a slider mechanism. This mechanism is likely automated and surprisingly resembles Oppo Find X's design quite a bit.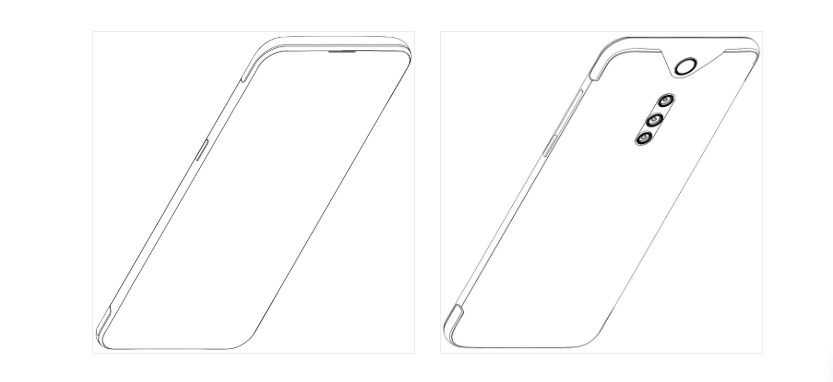 The patent was found in incoPat's database, a global patent database provider, and Vivo applied for it in China. Looking at the images, one may think it's a new Oppo Find X series device that is looking to bring back the iconic slider mechanism. However, that is not the case since it's from a different OEM entirely. Although, unlike the Oppo Find X, we are currently unsure as to what purpose the new slider mechanism may serve in the Vivo smartphone.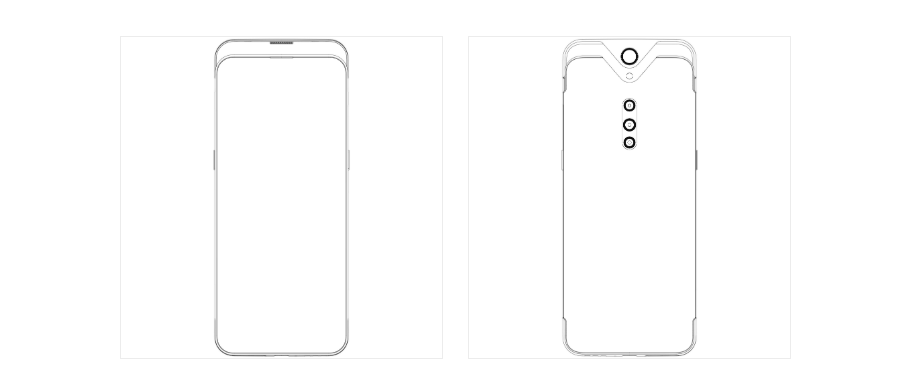 On the front, the patented design for the Vivo smartphone sports a full screen body. No punch hole selfie camera or sensor can be discerned with extremely thin bezels on every side of the device. Moving to the rear, the smartphone has a quad camera setup on the rear. Interestingly though, the primary sensor is separated from the other three cameras due the former being a part housed on the sliding mechanism itself.
The rear sports a triangular cutout that slides upwards, which is unique and different from the curved slider on the Oppo Find X. This triangular portion lifts up and reveals a single round cutout underneath it. This is likely to be an LED flash but it is doubtful if the entire mechanism has been put in place for just the flash. Notably, the front, when viewed with the slider raised, reveals no sensor or any cutouts either. Meaning, Vivo might sports an under-display camera for selfies, and have this portion either act as a smaller secondary display or even certain other new functions.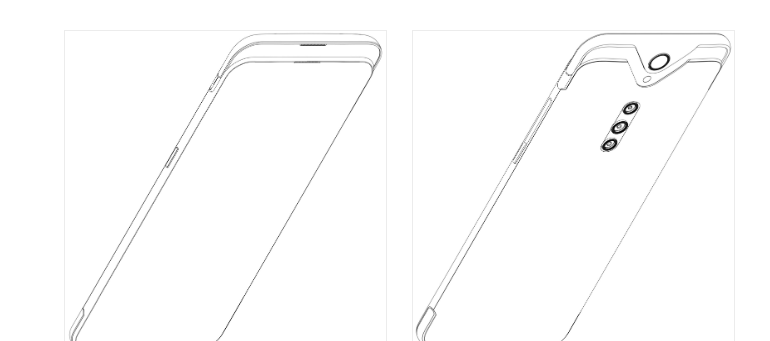 Unfortunately, this smartphone is just a patent at this stage and we have no confirmation if the device is actually being worked on. However, it is a possibility that the Chinese vendor may soon work on such a device and launch it in the future, but that is still a speculation. So take it with a grain of salt and stay tuned for more updates.
(Source)
ALWAYS BE THE FIRST TO KNOW – FOLLOW US!