Advertisement
Xiaomi's ecological chain company Viomi has unveiled the 451L Cross Four-door Refrigerator. As the name implies, the smart refrigerator has a total compartment capacity of 415L. The smart fridge has an original price of 4999 yuan ($731), but it is presently on pre-sale for 3299 yuan ($482).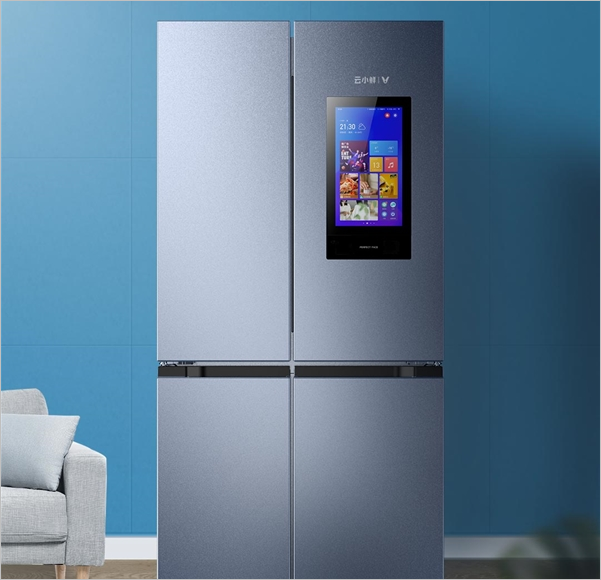 The Viomi 451L Cross Four-door Refrigerator adopts a cross four-door design. The device also comes with an expansive smart interactive touch-sensitive screen. The screen can be used to watch videos, listen to songs or if the owner wants to read recipes. Quite interesting is the disclosure that the display can also be used as a hub to control all other connected house appliances. Its AI voice interaction system allows you to link other smart home appliances without hands, making the kitchen no longer monotonous.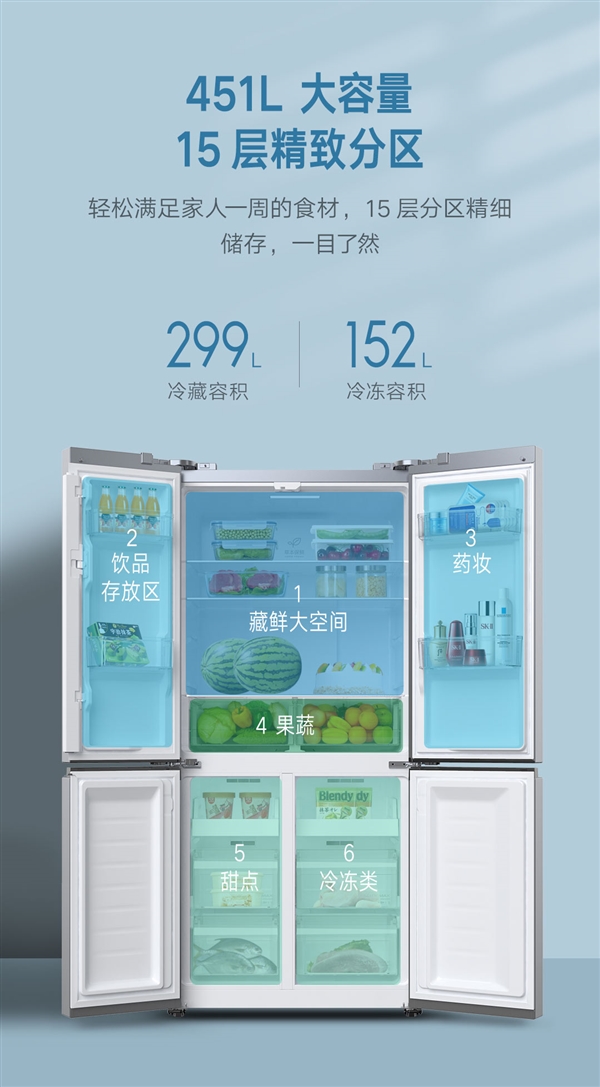 The refrigerator is 836mm wide and each of the to compartments is 636mm deep while the device is 1830mm high. The interior has a large capacity of 451L of which the refrigeration compartment is 299L in size while the freezer is 152L. It uses 15-layer fine partitions which makes it easy to store ingredients in an organized manner.
Advertisement
The refrigerator also comes with app support and from a smartphone app, users can remotely adjust the refrigerator temperature. You can also keep a tab on all the commodities stored inside at any time and from anywhere.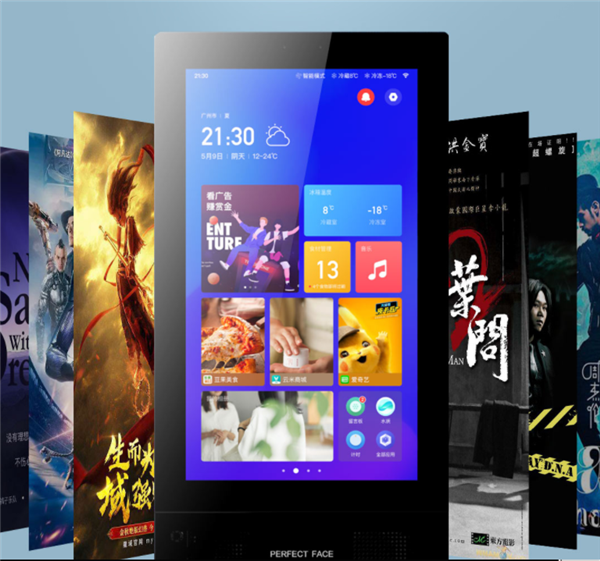 The Viomi large-screen refrigerator also has a sterilization rate of up to 99.9%, which can inhibit a variety of bacteria and prolong freshness. It is equipped with inverter compressors and inverter fans and has a noise level of only 38dB (A). It also has some energy-saving features.
ALWAYS BE THE FIRST TO KNOW – FOLLOW US!
Advertisement