In May this year, Xiaomi's ecological chain company Viomi unveiled the 21Face Interactive Smart Screen, it's first 5G IoT smart TV. The company also launched a host of other smart home products which for its 5Gᴵᵒᵀ products. Viomi has yet again added yet another 5G IoT product, a refrigerator equipped with a large display screen and a WiFi 6 chip. The refrigerator is priced at 4999 yuan (~$744).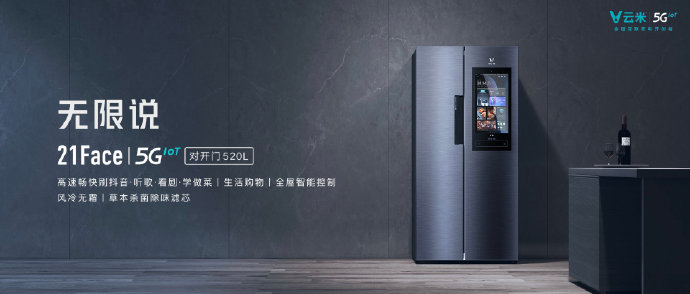 The Viomi 21Face 5Gᴵᵒᵀ large-screen refrigerator is the world's first 5G IoT large-screen refrigerator with vibrato. It is equipped with the latest WiFi 6 chip module, which perfectly matches the high speed connectivity which 5G offers. The Wifi is capable of a maximum download rate of 1200M.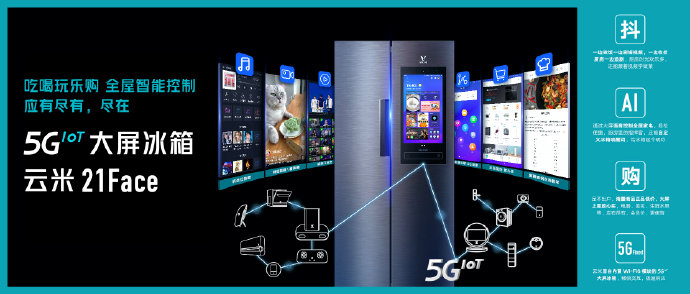 The smart refrigerator features a large volume of 520L and supports vector frequency conversion. It also works silently with an impressive noise level of 38dB.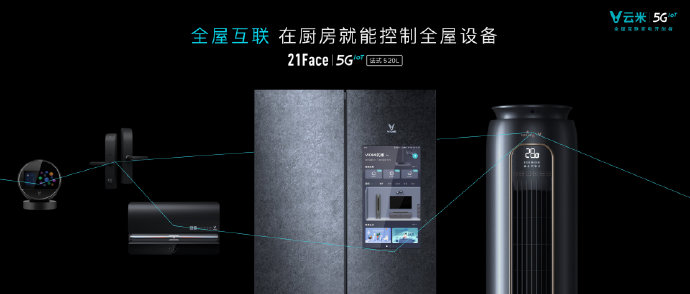 Advertisement
The refrigerator packs an expansive smart interactive touch-sensitive screen. The screen can be used to watch videos, listen to songs or if the owner wants to read recipes. Quite interesting is the disclosure that the display can also be used as a hub to control all other connected house appliances. Its AI voice interaction system allows you to link other smart home appliances without hands, making the kitchen no longer monotonous.
ALWAYS BE THE FIRST TO KNOW – FOLLOW US!
Advertisement