WhatsApp may be far behind Telegram when it comes to features but the messaging app has been getting a stream of new features lately. If you are a beta tester, then disappearing messages and the new advanced wallpaper settings that let you dim your wallpaper and choose a custom one for each chat should be live for you already. The good news is that even more interesting features are coming soon.
The folks at Wabetainfo have found evidence of WhatsApp working on a new feature that will allow you to mute videos before sending them to a contact or to your status.

A screenshot that gives us an early look at how the feature will work shows that there is now a speaker icon right next to the duration and file size details on the left side of the screen. Folks will be able to tap it to mute the audio of a video they want to share with a contact or put on their status. The feature is still under development and not yet available for even beta testers. Nonetheless, we hope it will arrive before the end of the year.
Another feature that has been discovered is under development, and one a lot of users will love is "Read Later". This feature takes archived chats to another level and has been reported to be a replacement for it (archived chats). As you can see in the image below, it says Archive is now read later.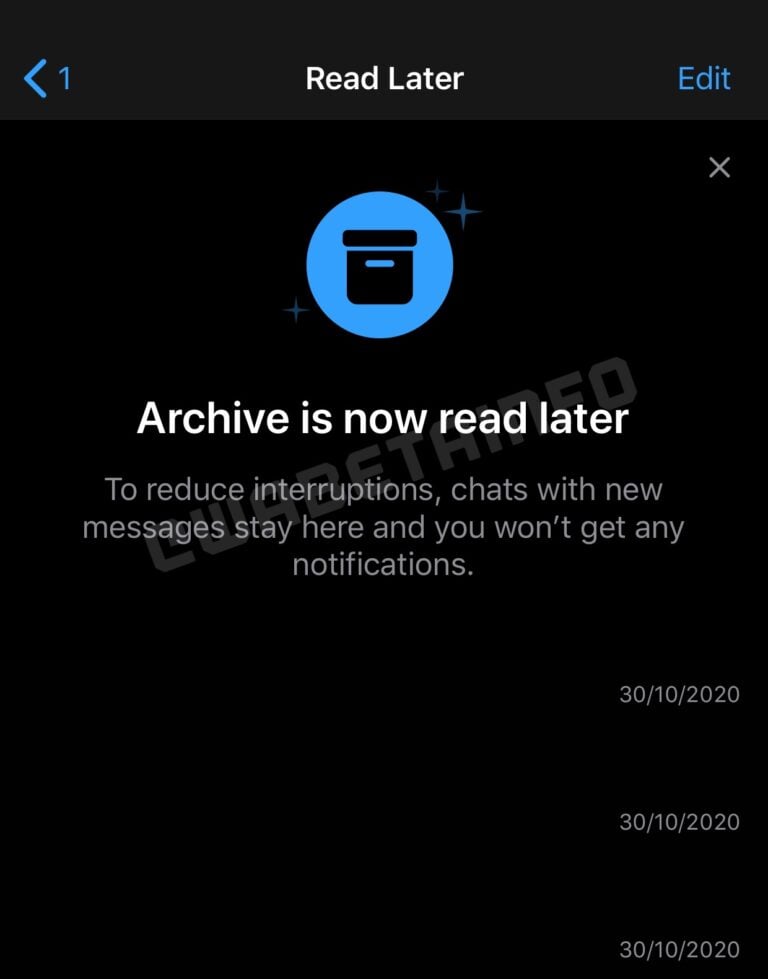 When you put a conversation under "Read Later", you will not receive new notifications from the chat. The description in the image says that users will not get notifications for messages from chats placed under "Read Later".
There is also an edit menu under Read Later that lets users select multiple chats and remove them from the archive at the same time. A settings menu also allows you to choose if you want to save received media to your gallery, backup chats under the category, and have chats get automatically unarchived when you receive a new message.
ALWAYS BE THE FIRST TO KNOW – FOLLOW US!