Umidigi is mainly known for its powerful rugged smartphones. Apart from the high-end device, the company also provide affordable smartphones – Umidigi A9, A9 Pro and A7S featuring temperature sensors to keep you at bay from Covid-19. Such innovations are helping a lot to contain the further spread of Covid-19.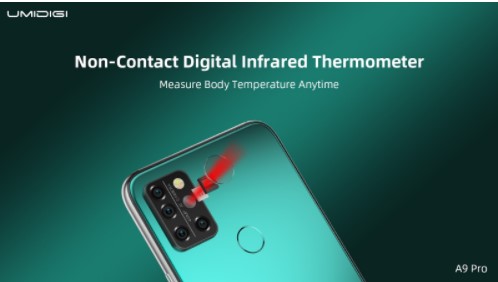 Having high-fever is a primary indicator of getting the virus, and the new smartphone enables the users to measure the body-temperature conveniently. These entry-level smartphones are globally available featuring a temperature sensor. The company is even regarded as the "World's No.1 Thermometer Smartphone Brand."
Umidigi did not stop by just launching an infrared thermometer based Umidigi A7S smartphone, however, they launching a couple of new entry-level smartphones including Umidigi A9, and A9 Pro. The thermometer sensor might not be fully accurate but the ability to scan multiple people at a time can be more helpful. The thermometer accuracy may deviate 0.2-degree Celcius.
The company demonstrates the temperature measurement from smartphones via a YouTube video below. Anyone can flawlessly measure the temperature by aiming at someone's forehead.
The smartphones carrying infrared temperature measurement sensor have garnered massive sales for being a powerful yet affordable package. As an example, Umidigi A9 Pro feature a better camera, large display, and beautiful design for $129.99 throughout the globe. In specifications, the Umidigi A9 Pro offers a 48MP quad-rear camera, and a 24MP Sony selfies camera, 6GB RAM + 128 GB Storage, 6.3-inch FHD display, metallic and glass frame.
However, there are some cheaper options like Umidigi A9 and A7S which costs under $100. The company is further coming with a new temperature-sensor based smartphone -Umidigi A9 Max in the future.
Umidigi A9 Max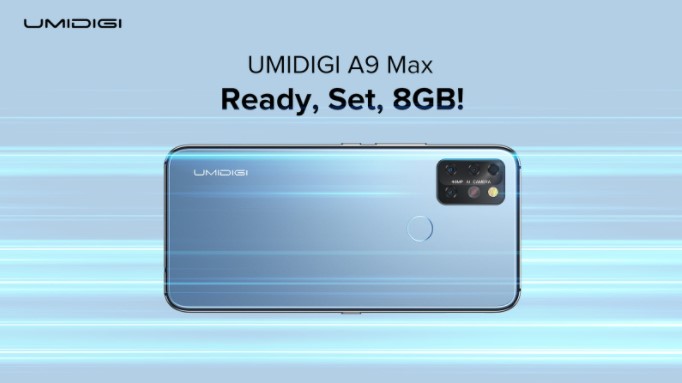 It is an entry-level powerful smartphone featuring a temperature sensor. It will house 8GB RAM and be priced under $200. According to a teaser, the smartphone will feature a similar design as like of the Umidigi A9 Pro.
Meanwhile, you can grab the Umidigi A9 Pro, A9 and A7S at great discounts.
ALWAYS BE THE FIRST TO KNOW – FOLLOW US!