Uber, the world's leading cab-hailing service provider, has announced that it is selling its driverless self-driving car subsidiary to Aurora Technologies for $4 billion. Uber is also investing $400 million in the startup for a 26 percent stake.
As a part of the transaction, Uber's Chief Executive Officer Dara Khosrowshahi will be serving on Aurora's board. The startup, headquartered in Silicon Valley with an office in Pittsburgh, will also be acquiring engineers and support staff of Uber A.T.G.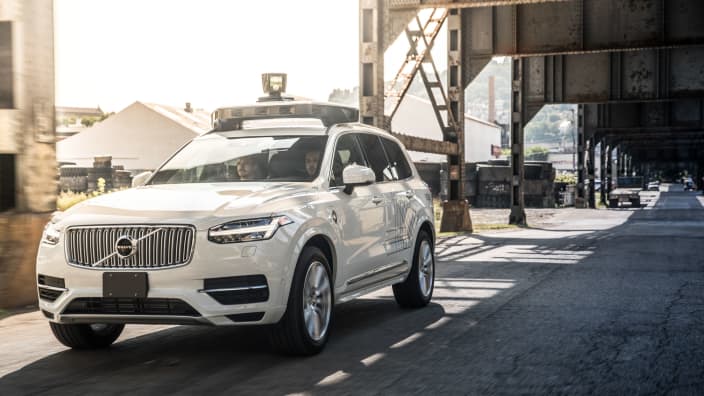 This acquisition deal is expected to get closed in the first quarter of 2021. The sale of Uber's Advanced Technologies Group has been valued at $4 billion, which is much lower than its valuation of $7.5 billion last year.
Although Uber is selling its Advanced Technologies Group (A.T.G.) division, the company says that it remains interested in the field. Going forward, the company will be collaborating with Aurora to launch driverless cars on its network. However, Aurora's CEO Chris Urmson has confirmed that the startup's first product won't be a robot taxi but is likely to be a self-driving truck.
EDITOR'S PICK: Nokia appointed to lead European Union's Hexa-X 6G technology research project
The driverless technology was a key focus for Uber's founder and former CEO Travis Kalanick as it could help the company get rid of its biggest expense — drivers. With driver-related expenses reducing, the company was hoping to become profitable, ending years of enduring losses in billions of dollars.
However, the autonomous driving unit of Uber has been involved in several legal matters — from pedestrian death to intellectual property theft. While investors have been long pressuring the company to sell its self-driving unit, the company was finally forced to do so after revenue plummeted because of the COVID-19 pandemic.
ALWAYS BE THE FIRST TO KNOW – FOLLOW US!