Former U.S President Donald Trump who suffered a massive media blackout in the aftermath of the Capitol riots in January that led to the loss of lives may soon unveil his own social networking platform in a few months. One of Trump's aides, Jason Miller hinted in a Fox News interview that the former president will launch his own social network in about three months.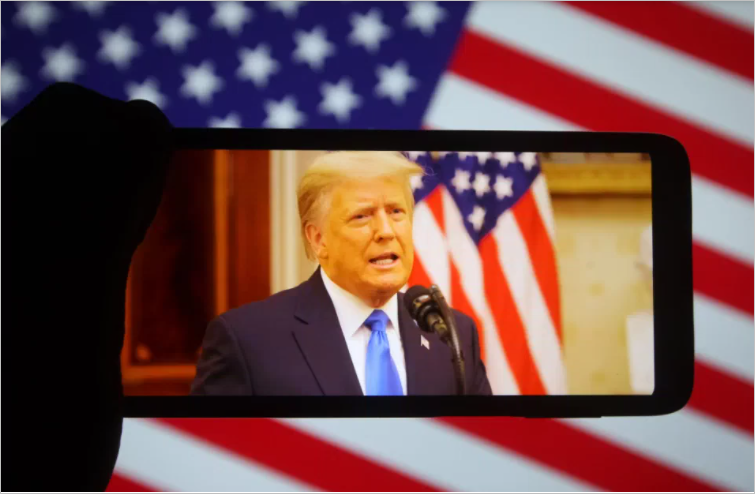 Donald Trump had endured an anticlimactic last few days as President following his open support for protesters who later overran the Capitol while a session was ongoing to cement his loss to his contender Joe Biden in the Presidential polls. Twitter and Facebook had responded swiftly by blocking him from their platforms on the accusation that he encouraged violence. Millions of his supporters had quit the platforms in support of Trump but the ban had remained.
While the details of this new social network by Trump are not yet available, he will certainly have to overcome several hurdles to establish the platform. There would be both regulatory and operational challenges that must be overcome for Trump's plans to become reality. Although he might have a strong conservative support base that may form the backbone of this new social network, it remains to be seen whether this is another of Trump's usual theatrics and alternative facts or a real response to the humiliation and isolation he suffered in the last days of his presidency.
Part of the stumbling blocks that must be overcome is the fact that Trump had become a sort of heavy-duty public personality and may not be able to muster the much-needed support of companies who had publicly severed ties with him in the aftermath of the Capitol incident, in terms of provision of cloud services.
There are also regulations in force that will seriously limit Trump's ability to float the social network. The coming months will therefore reveal whether the dream will become a reality or if we have to wait much longer, or forever!
RELATED;
.
ALWAYS BE THE FIRST TO KNOW – FOLLOW US!