There are several languages in the world and many have even gone into extinction. Technology has made it easy to communicate in a fast manner regardless of language barriers. With emerging technology, communication is even getting easier. US startup Timekettle has launched a new translation earbuds model for crowdfunding on Indiegogo.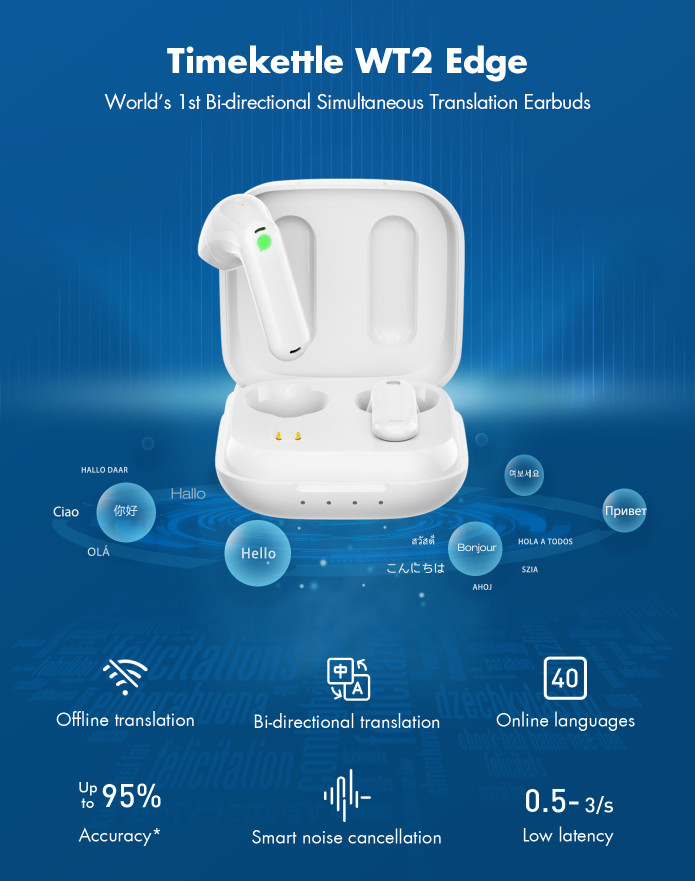 The Timekettle WT2 Edge earbuds are touted to be the world's first truly bi-directional simultaneous translation earbuds. It allows users to translate in real-time as they speak and listen, interpreting what is said to the listener for as quick as 0.5 seconds and with up to 95% accuracy. The earbuds can translate up to 40 languages and supports up to 93 different accents.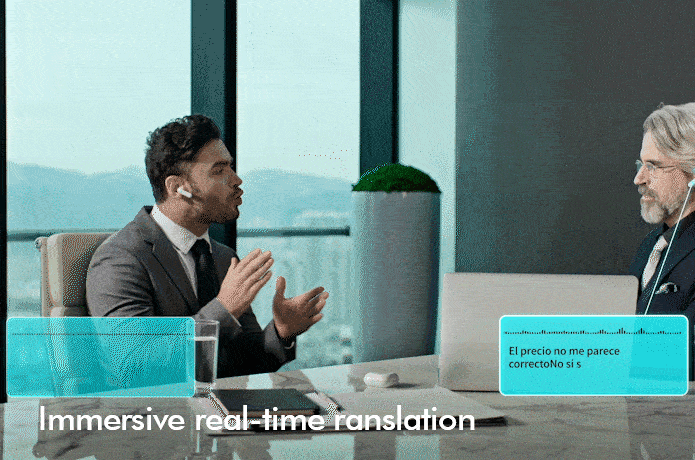 Further, the translation earbuds deploys smart noise-reduction which helps to filter out distracting background noises. This ensures the message isn't distorted by ambient noise of any sort and the message comes across loud and clear.
The Timekettle WT2 Edge is powered by the world's 6 leading translation engines including DeepL, Google, Microsoft, iFlytek, AmiVoice, Hoya and Timekettle its own engine. This ensures it delivers accurate translations in a prompt manner. Also, the company deploys 15 servers worldwide to deliver you the fastest translations possible, regardless of your location.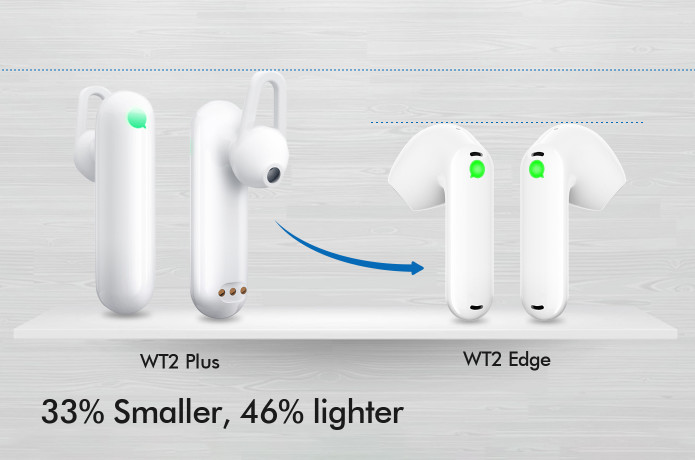 The earbuds even comes with a Touch mode which mutes all other mics when you tap the earbuds ensuring that you speak without bumping into the words of other speakers. There is also a Speaker Mode where the earbuds deliver the translation through the speaker of a connected smartphone, thus eliminating the need for the other party to put on the earbud. If you don't want to disturb others, there is an option of displaying the translation in both languages on the phone's screen via the Edge app. It also supports Text-to-Speech to read your typed messages out loud.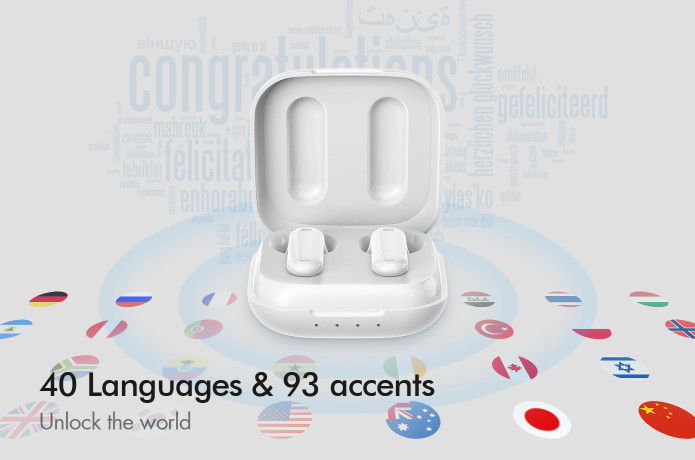 In terms of the battery life, the earbuds offer up to three hours of continuous translation on a single charge and with the charging case, you get up to 12 hours on a single charge.
The Timekettle WT 2 Edge earbuds starts at $139 and is presently available on Indiegogo.
RELATED;
ALWAYS BE THE FIRST TO KNOW – FOLLOW US!