Mobvoi, the maker of the TicWatch line of smartwatches and TicPods Free, has announced two new wireless earbuds – the TicPods 2 and TicPods 2 Pro – at CES 2020. The wireless earbuds come more than a year after the launch of the Ticpods Free.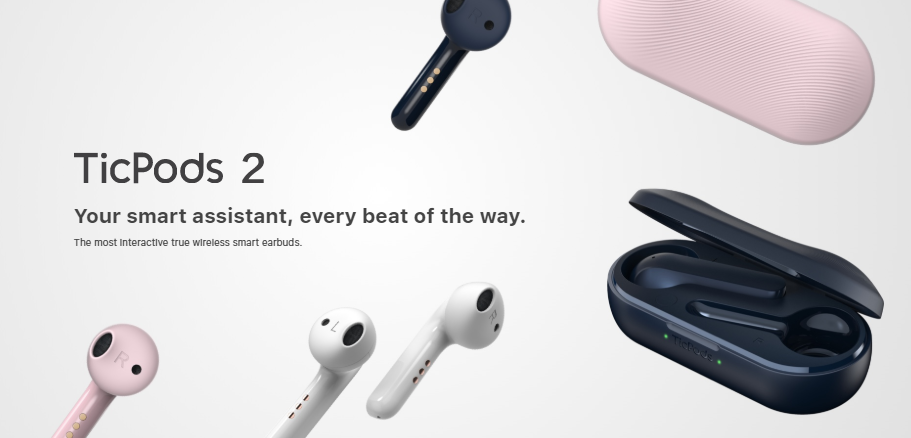 The TicPods 2 and Ticpods 2 Pro have been redesigned and you notice that first with the case. It is now 42% smaller than that of the original. Another addition is the support for USB-C charging but only with a USB-A to USB-C cable as Type-C to Type-C will not work. There is no wireless charging support.
The earbuds have ditched the silicone tips for an open-fit design. This may be good news for some and bad news for others. They are also lighter, have an IPX4 rating, support AAAC codec for iPhones and APTX, AAC, and SBC for Android devices.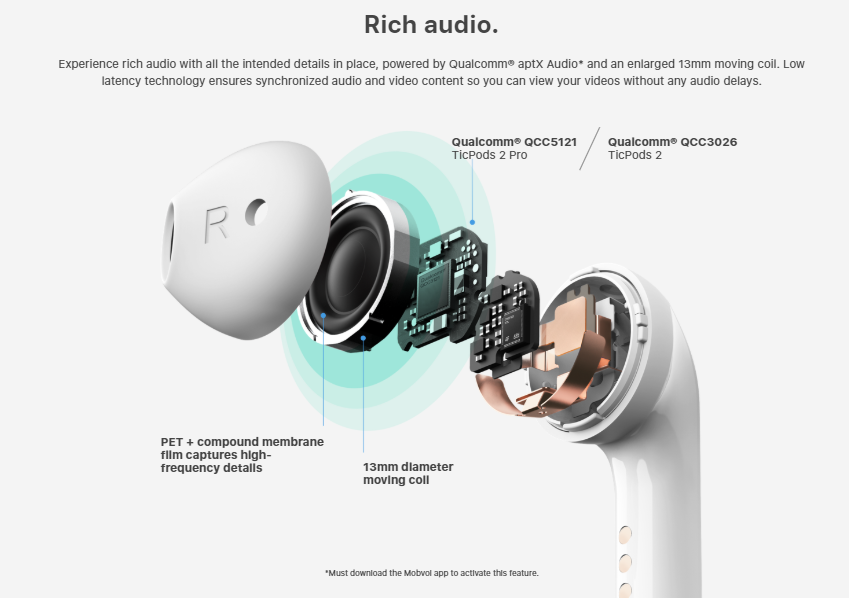 The TicPods 2 and TicPods 2 Pro have a 13mm diameter moving coil and use a combination of PET and compound membrane film to capture high-frequency details.
So what are the differences between the standard and the Pro version?
TicPods 2 Pro
Mobvoi has added two new main features that distinguish the Pro from the standard version and they are TicHear and TicMotion.
TicHear allows you to control the earbuds with just your voice without the need for a wake-up word. The earbuds support the following Quick Commands as Mobvoi calls them – Play music, Pause music, Previous song, Next song, Pick up, and Hang up. You also get the option to say Hey Google, Hey Siri, or Hey Tico. Tico is Mobvoi's own native smart assistant.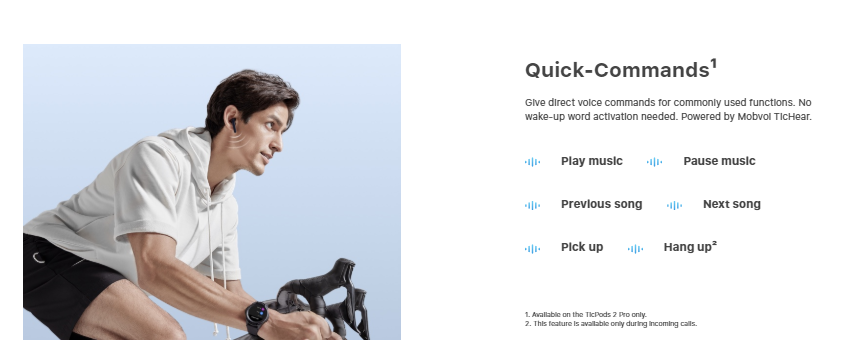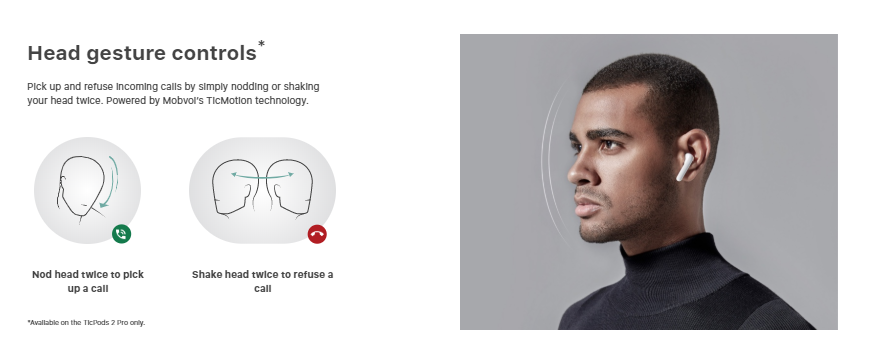 TicMotion allows you to use head gestures to control the Ticpods 2 Pro earbuds. You can nod twice to pick up a call or shake your head twice to refuse a call thanks to its built-in accelerometer and gyroscope.
The TicPods 2 Pro weighs 4.4 grams, has dual-mic noise cancelation, 4-hour battery life (20 hours with the charging case), fast charging, Qualcomm aptX audio, touch controls, in-ear detection, and Bluetooth 5.0. It also features Qualcomm's QCC5121 audio chip which provides 4x improvement in performance over the previous generation and also provides a smoother connection.
1 of 3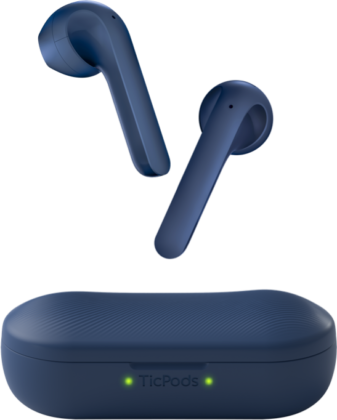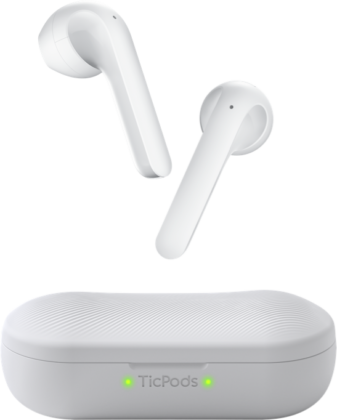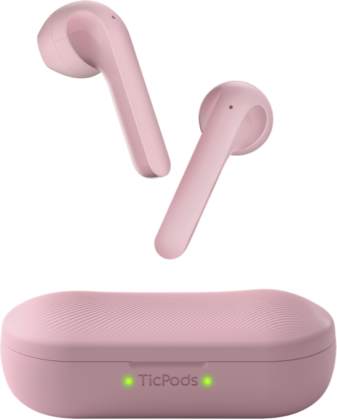 The earbuds are available in Navy, Ice, and Blossom. Mobvoi has put a price tag of $139 on them and can be pre-ordered on Mobvoi's official website and on Amazon. You are also eligible for a 10% discount if you pre-order before the January 15 release date.
TicPods 2
The TicPods 2 doesn't have TicHear and TicMotion but you still get touch controls and you have to long-press to activate Hey Google or Hey Siri. It doesn't have support for "Hey Tico".

It weighs lesser than the pro version at 4.2 grams, has single-mic noise cancellation and in-ear detection. It also has a 4-hour battery life which goes up to 23 hours with the charging case. Just like the Ticpods 2 Pro, a 5-minute charge will result in 1 hour of playtime. The TicPods 2 has a Qualcomm QCC3026 chip inside and connects via Bluetooth 5.0 too.
The TicPods 2 will sell for $99 and will be available in Navy, Ice, and Blossom. Availability is the same as that of the Pro version stated above.
You can find more CES 2020 coverage here.