Advertisement
The Amazfit GTR 2 and Amazfit GTS 2 smartwatches will be unveiled next week but we don't have to wait that long to know what Huami's new products look like. The manufacturer has shared a poster that gives us an early look at both products.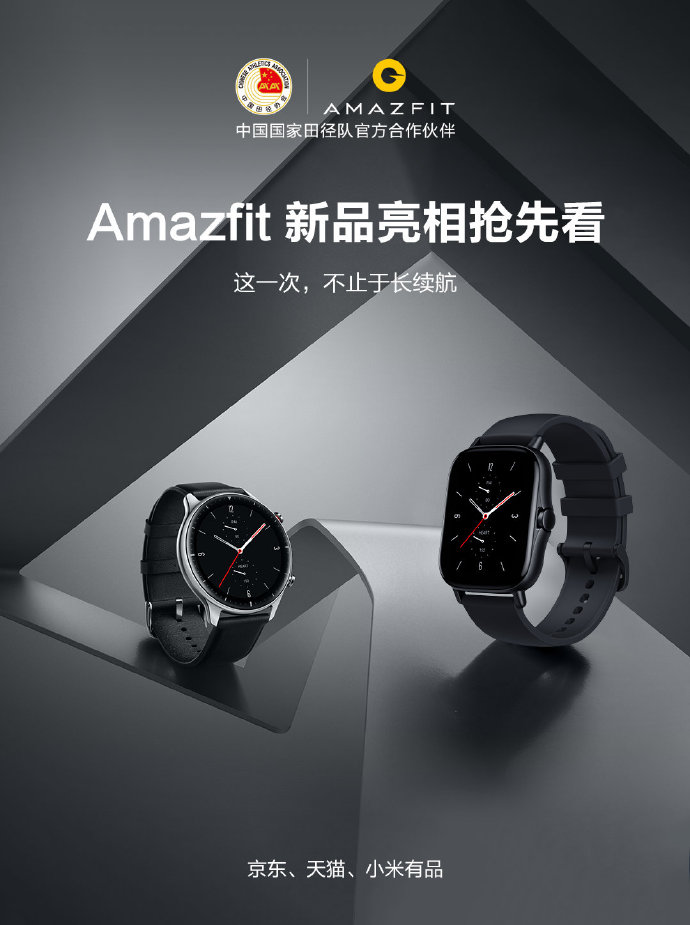 As seen above, the Amazfit GTR 2 has a more classy look. The bezels are smaller and the glass covering the display tapers at the edge where it meets the watch case. It also appears the overall thickness has been reduced. The image shows that Amazfit GTR 2 will ship with a black leather strap. Of course, there will be other variants too.
For the Amazfit GTS 2, Huami is sticking to a square dial and not switching to a round dial as previously reported. We think this is a good decision seeing as not everyone likes round dials.
Huami has switched up the design and it looks less like the Apple Watch now. The display is still curved at the edges but the gray watch frame now encloses the single button on the right. Attached to the watch is a matching rubber strap.
Advertisement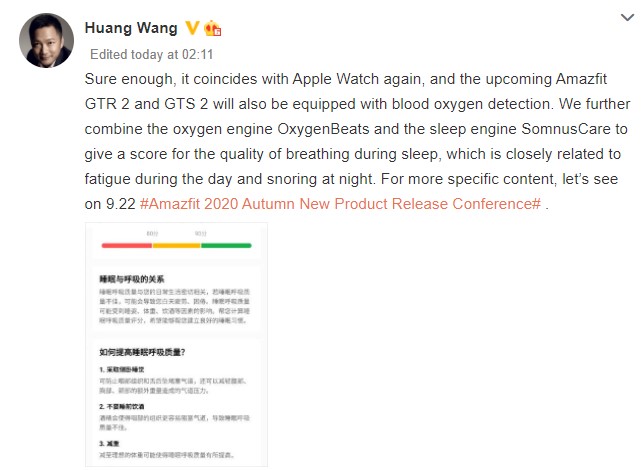 Alongside the image of the watches, Huami has also confirmed that the GTR 2 and GTS 2 will have support for blood oxygen detection. The Weibo post by the company's CEO also reveals that there is also a new feature that tracks breathing while sleeping. The breathing score given to the user will be based on the fatigue level during the day and if the user snores at night.
The Amazfit GTR 2 and Amazfit GTS 2 are scheduled to launch in China on September 22.
ALWAYS BE THE FIRST TO KNOW – FOLLOW US!
Advertisement