With innovation in technology bringing more effective and efficient way we interact with electronic gadgets, a new portable power bank has been developed, which can basically be charged by filling it up with warm water and also acts as a hot water mug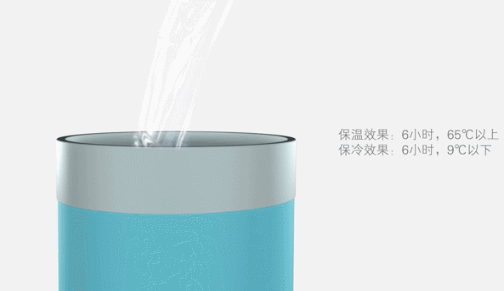 The Beijing Institute of Space Vehicle Systems Engineering of the Rocket Academy has made this possible through the use of aerospace based technology. In other words, drinking more hot water can charge one's smartphone as well, as per its description. In other words, the power bank also doubles as a thermos. As smartphones becoming more common in the modern world, power banks have become even more essential as well. Furthermore, the gadget working as a thermos ensures that the user stays hydrated and the device topped up.
As a thermos, the device is just compact enough to be portable and at room temperature, it can preserve heat for up to 6 hours above 65℃ and even preserve cold water below 9℃ for up to 6 hours as well. When working as a power bank, the hot water mug can convert thermal energy into electrical energy to charge various electronic products, even supporting wireless charging as well. So, one can essentially use this in various areas where there is no supply of electricity, an example being camping outside.
This is achieved by what is apparently called Aerospace black technology, which uses high-performance thermoelectric conversion technology from the aerospace field. In other words, this is technology quite literally originates from aerospace or rocket engineering. Let us know in the comments section down below if you would ever use such a unique power bank.
ALWAYS BE THE FIRST TO KNOW – FOLLOW US!