Advertisement
Last week, Redmi India announced the Redmi Earbuds 2C, adding to its lineup of TWS earbuds sold in the country. The new earbuds not only look exactly like the Redmi Earbuds S that launched 5 months ago in India but also have almost identical features and the same dimensions. So if these two earbuds are "identical", why is one cheaper than the other?
It turns out that there is a major difference between the two pairs of earbuds, one that Redmi believes justifies why the Redmi Earbuds 2C sells for ₹1,299 (~$18) while the Redmi Earbuds S is ₹1,799 (~$25).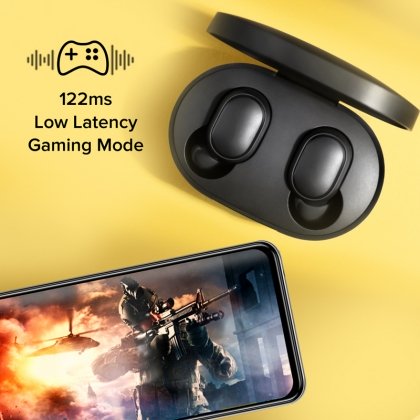 That feature is Low Latency Gaming Mode and it is only available on the Redmi Earbuds S. When activated, the gaming mode reduces the latency to 122ms for better audio syncing when playing games. That is the only significant difference between the Redmi Earbuds 2C and the Redmi Earbuds S.
Advertisement
Is this feature worth the extra ₹500 (~$7) Redmi is charging for the Earbuds S? Honestly, I can't say but a comparison of the two pairs of earbuds can help with that. Nevertheless, if you do not use earbuds when playing games on your phone or don't even play games on your device at all, then save yourself some money and pick up the Redmi Earbuds 2C. If it is a feature you want in your earbuds, we will advise reading reviews of the Redmi Earbuds S or asking someone who owns a pair if it is worth the extra cost.
ALWAYS BE THE FIRST TO KNOW – FOLLOW US!
Advertisement