The new version of Google Pay kind of looks like a chat app – it shows a list of contacts (people and businesses) and money transfers are styled to look like messages. You can even create group "chats" to easily split a bill at the restaurant or the monthly rent with your roommates. And, yes, you can send text messages too.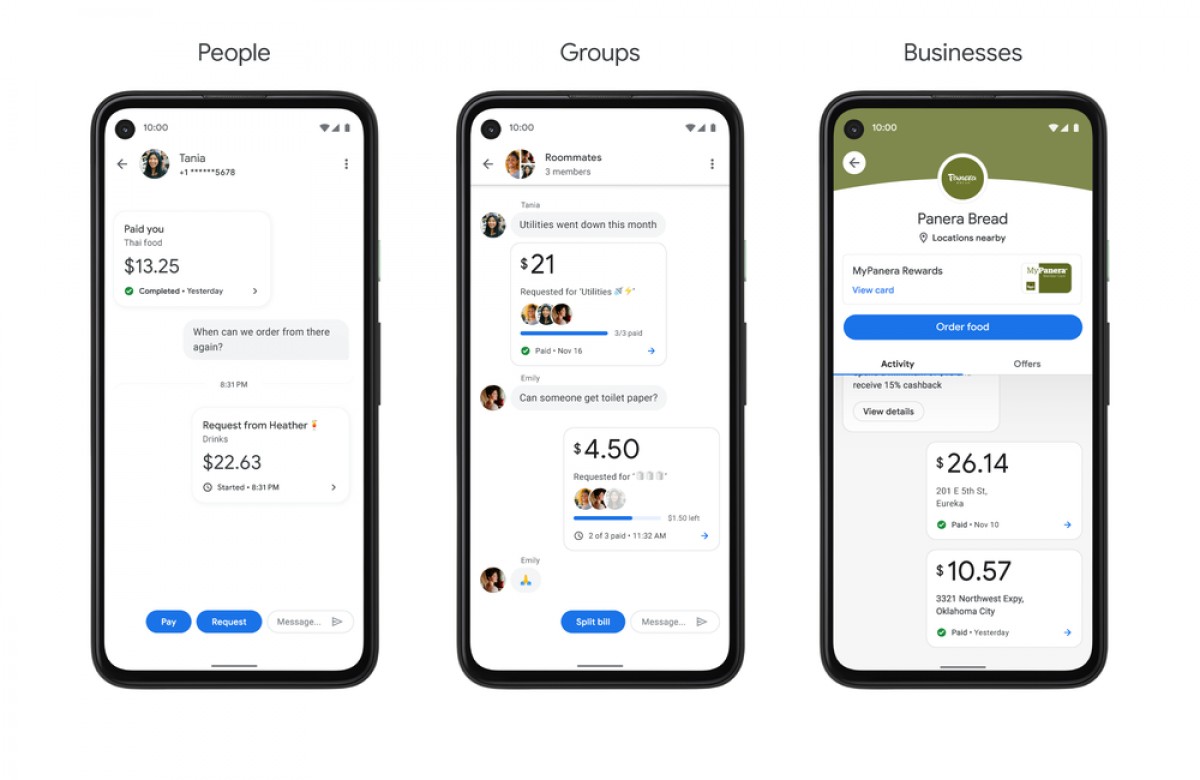 This version is rolling out in the US first and is only a part of Google's plans for the future of Pay. It has partnered with 11 banks and credit unions to launch Plex Accounts – checking and savings accounts with no monthly fees, overdraft charges or minimum balance requirements. Plex is coming in 2021, first in the US.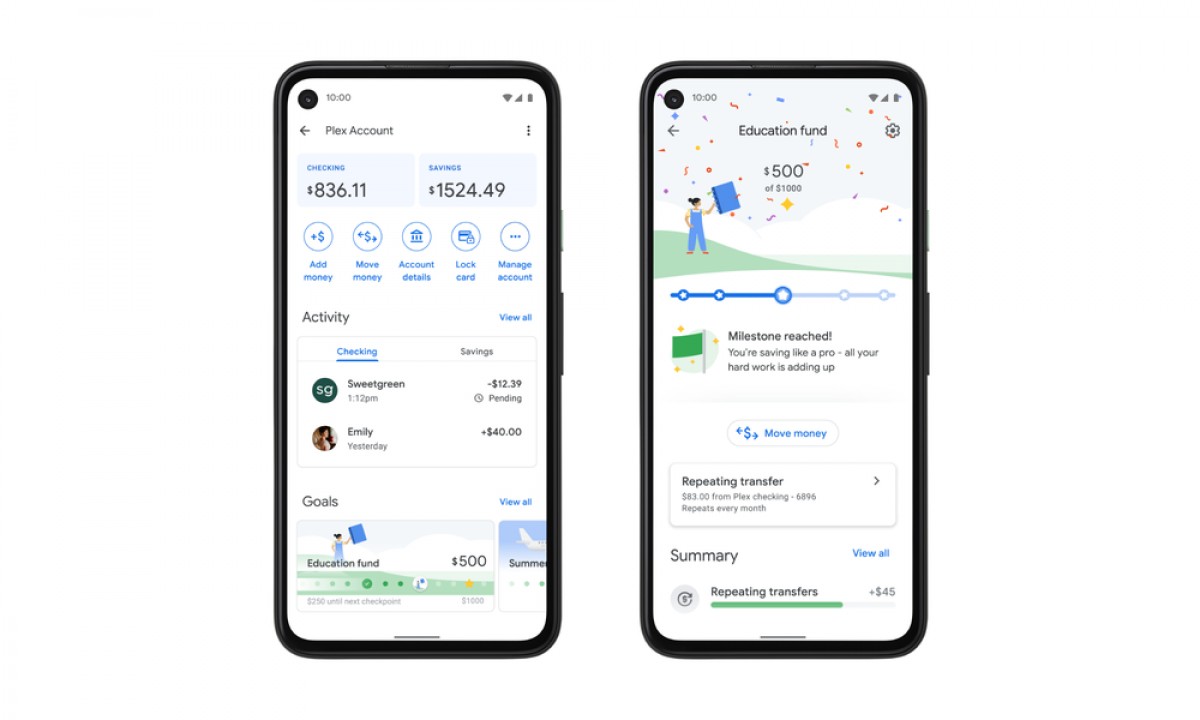 The app also simplifies promo offers and discounts – Burger King, Etsy, REI Co-op, Sweetgreen, Target, Warby Parke and more have signed up to offer deals through Pay. The discounts can be activated with a tap and you can set reminders for deals that expire soon.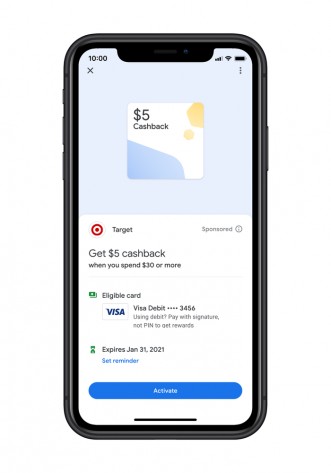 The new Google Pay can help you organize and review your spending. If it's connected to a bank account, it will give you a summary at the end of the month, including trends in your spending. It can even scan your Gmail inbox and Photos library for past receipts (with permission, of course).
The app also lets you search through your spending history with the same Google smarts that you get in Photos, for example. You can search for "food" or "last month" and Pay will show the relevant transactions.
Google has made the new app safe and privacy-conscious. Your data will never be sold to third parties and won't be shared with the rest of Google for targeting ads. The app also has several layers of security. It will, for example, warn you when you're about to send money to a stranger.
You can opt into using transaction history to personalize the app. This is off by default, but you can try it out for three months before deciding whether to keep using it or to switch it off.