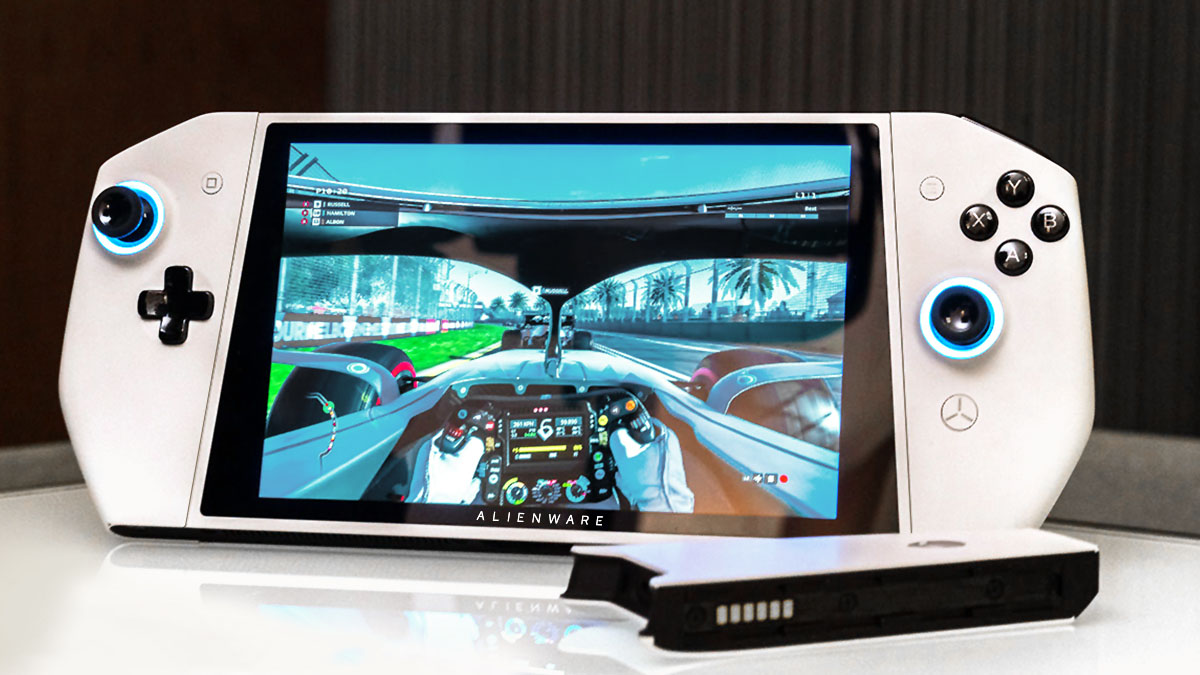 The quest to play demanding AAA games on the go has long been a dream of PC makers. The closest we've come is the Nintendo Switch, which made console gaming portable in a way no previous handheld gaming device was ever really able to do. Companies like Razer have tried to replicate this in the PC market, but now Dell is taking a crack at it with the Alienware Concept UFO handheld at CES 2020.
Featured above, the new handheld is a full Windows PC, and is reportedly focused, unsurprisingly, on gaming. The Concept UFO packs an 8-inch screen and a 1900 x 1200 display into a portable form factor with detachable controllers. The device overall seems a bit chunkier than the Switch, which also appears to make the controller more ergonomic.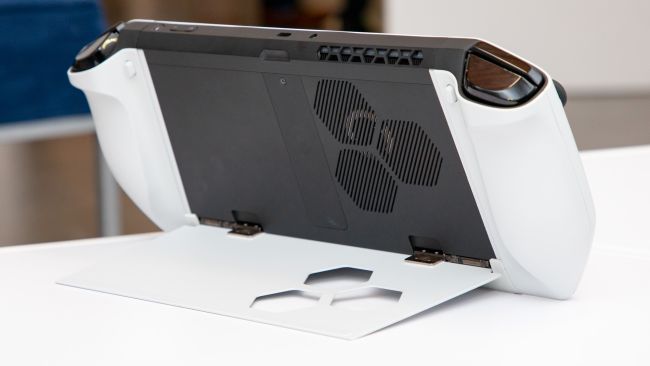 Flip the Alienware Concept UFO over and you'll see the rear of the display panel is made of more white aluminum with hexagonal, honeycombed-shaped vents —
The device on the show floor uses an Intel 10th-gen Ice Lake processor and is powered by a 65-watt power brick. It plays F1 2019, World War Z, and Mortal Kombat 11 at decent frames, albeit at fairly low settings. Above the display, you'll find the power and volume buttons, a USB-C port, and a headphone jack.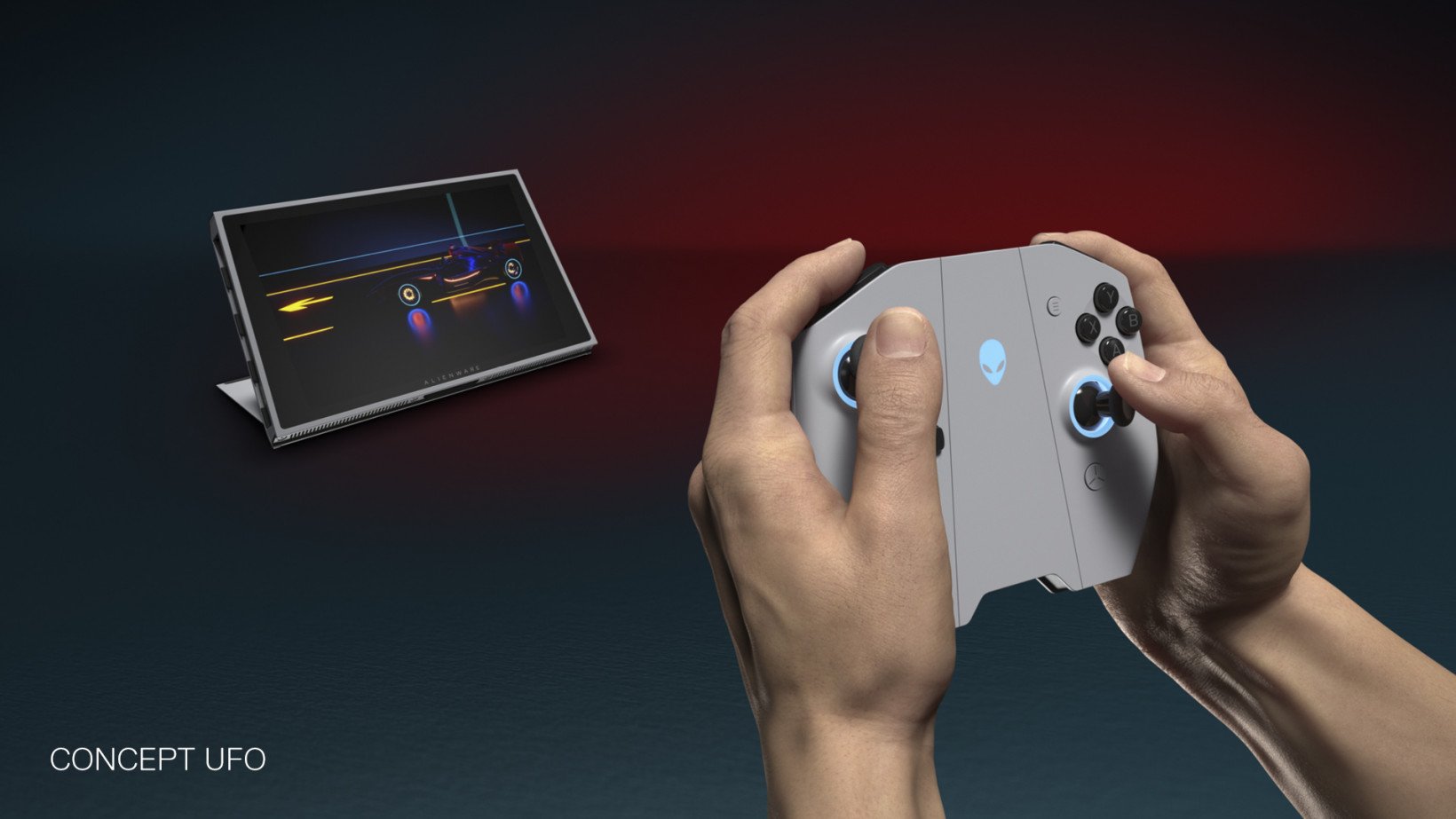 Now normally Nintendo, a company that's extremely protective of its intellectual property, would try to prevent something like this from coming to market, but we feel that wouldn't apply here. This is because it's not really a Switch competitor. Alienware PCs are expensive, and you can expect this to be priced more like a gaming laptop than a portable console.
Unfortunately, it's just a concept. Though the press got to go hands-on and the unit seemed to perform well, Dell (which owns Alienware) isn't promising it'll actually come to market. And though the company has working prototypes, it isn't providing any specifications beyond the display and the fact it uses a 10th gen Intel processor.
You can find more CES2020 coverage from here.
(Source)