The Redmi K40 series was announced last week with three models in total – the Redmi K40, the Redmi K40 Pro, and the Redmi K40 Pro+. That is a lot fewer than the 8 models of its predecessor, the Redmi K30, but we won't rule out the possibility of more models launching in the future.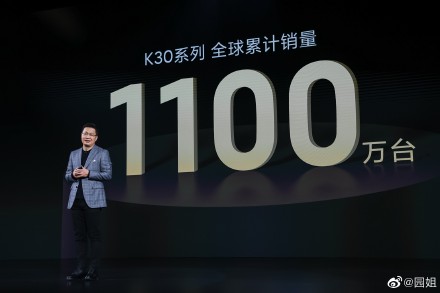 Talking about the Redmi K30, it was revealed at the launch event last week that a total of 11 million units were sold. For a series with 8 models, there is an ongoing debate if that figure can be considered a success or not. Nevertheless, that figure is more than double the five million units recorded for the pioneer, the Redmi K20 series, which has three models in total.
All models of the Redmi K30 series
It appears Xiaomi/Redmi's new strategy to boost sales is to launch several models for a particular series. It already split the main Mi flagship series into two with the launch of the global markets-exclusive T-series which are actually rebadged versions of China-exclusive models. Last year's Redmi 9
Redmi Note 9
series also have more models than their predecessors and we expect their successors will follow the same pattern.
By launching several models, Xiaomi/Redmi provides buyers with several options to choose from and this helps with incre ased sales as there is a high chance that at least one of the models will tick all the boxes of a buyer.
What do you think about this strategy? Let us know in the comment box.
RELATED:
ALWAYS BE THE FIRST TO KNOW – FOLLOW US!