Cloud gaming is the in-thing now. Some of the popular ones that have launched include Google Stadia, Xbox Game Pass, GeForce Now, and Amazon Luna. In China, there is also Tencent's START which launched last year on Windows and macOS. Now, the tech giant is planning to bring the service to TVs.
Tencent announced today that it will officially launch the TV version of its START cloud gaming service on December 12. To start, Tencent will be partnering with TV manufacturers such as TCL, Hisense, Changhong, and Suning's Biu. Tencent also revealed that it will partner with other major TV manufacturers too.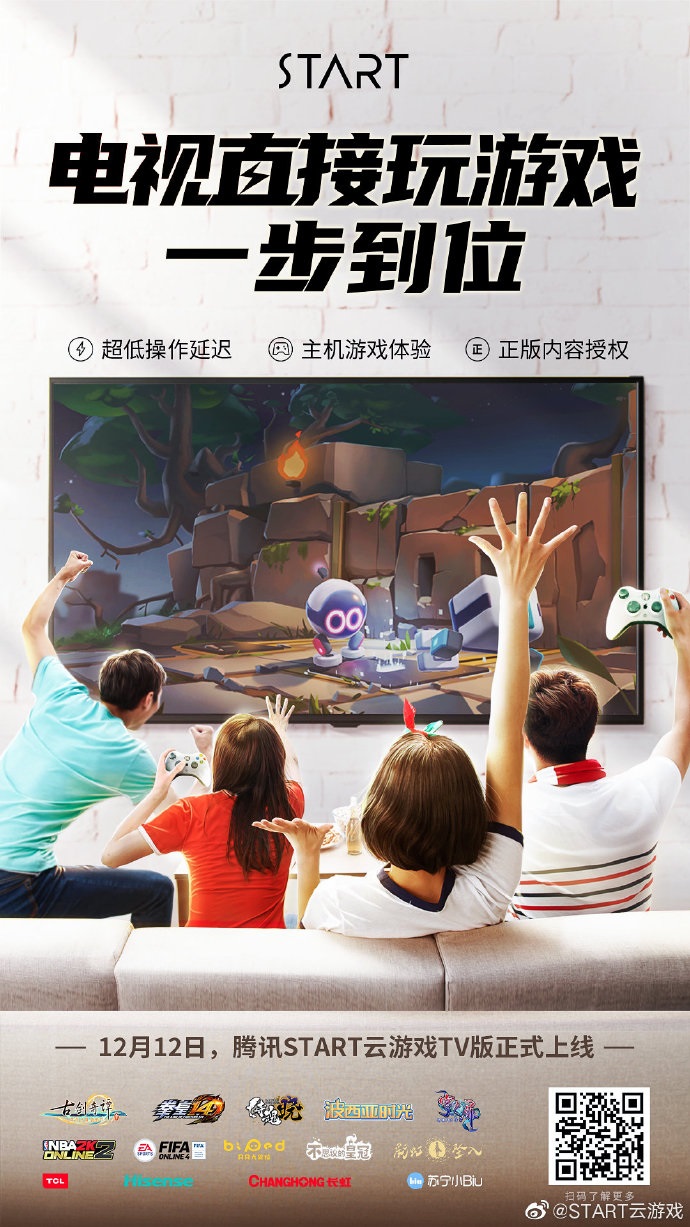 Tencent partnered with NVIDIA to launch its cloud gaming service last year. The service is partnered by NVIDIA's GPU technology and provides a similar experience as to what users will get when "playing locally on a gaming rig". Now that the service is coming to TVs, it means more people will be able to access the service and on a larger screen.
The solution is a win for both companies. NVIDIA already has GeForce Now which is available in Europe and North America, and with START, it has spread its tentacles into the Chinese market.
While Tencent didn't say how these TVs will get the feature, we want to believe there will be an app for supported models. Some of the games available on the cloud gaming service are NBA 2K Online 2, FIFA Online 4, Biped, QQ Speed, League of Legends, and King of Fighters 14.
ALWAYS BE THE FIRST TO KNOW – FOLLOW US!