It has been almost a year since Huawei demoed a phone with an LCD display that has an in-display fingerprint scanner. Up until now, there is no commercially-available phone with an LCD display and an in-display fingerprint sensor even though companies like BOE and Goodix Technology have promised mass production of the technology will happen this year.
The latest news regarding the technology comes from China and it says TCL's China Star Optoelectronics Technology Co., Ltd (CSOT) has developed a new in-display fingerprint technology for LCD screens.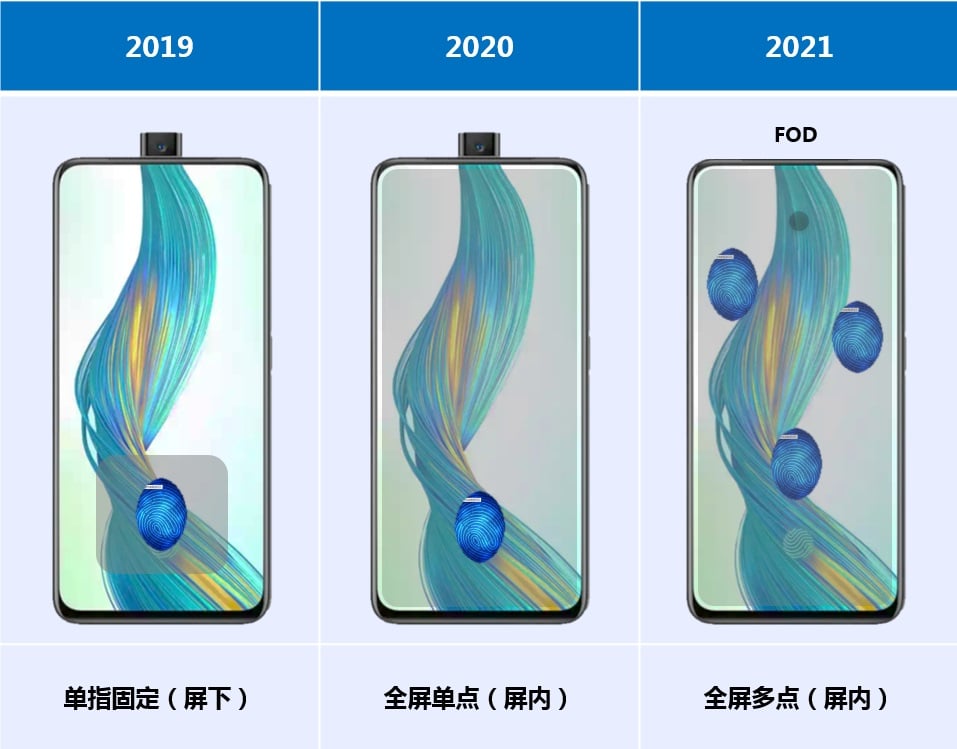 Called Full-Screen Single-Point In-Display Fingerprint Technology, it allows for better functioning of the infrared scanner and for better and faster recognition of fingerprints. It is also said to have an ultra-high fingerprint recognition rate that can reach the level offered by OLED displays and even has the potential to surpass it.
Another feature of the new LCD in-display fingerprint scanner technology is that it covers a larger area (about 92%) compared to the previous generation. This means you can place your finger on practically any part of the screen and it will unlock. It is also said to have a brightness of more than 450 nits which allows it to capture more details.
Advertisement
Huaxing says they spent two years developing the technology and have applied for more than 30 patents for it. The in-display fingerprint technology is expected to enter mass production this year while an improved version that supports multiple fingerprints at the same time will be announced next year.
There is no mention of which manufacturers are on-board to use the technology for their phones but we hope to see the first set of phones with LCD displays and in-screen fingerprint sensors on the market this year.
(Via)
ALWAYS BE THE FIRST TO KNOW – FOLLOW US!