TCL's China Star Optoelectronics Technology has launched the world's first 34-inch R1000 165Hz ultra-wide gaming monitor. The monitor adopts a 21:9 screen ratio and has a resolution of 3440×1440 pixels. It also features a high refresh rate of 165Hz and adopts R1000 super curvature design.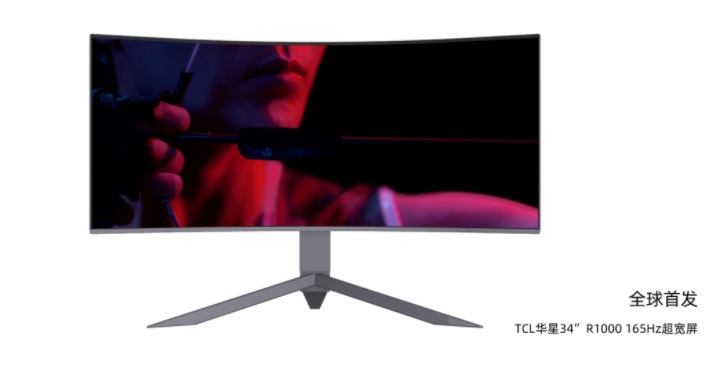 TCL China Star disclosed that it broke through several technical difficulties to manufacture this product. First, the R1000 super-curvature screen is more curved than the R1500 curved screen and the greater the curvature, the higher the requirement for the bending strength of the glass. For this reason, TCL optimized the backlight design to evenly balance the bending of the glass and also reduce stress on the glass.
Secondly, the greater the curvature, the greater the impact on the screen's image quality, and the more difficult it is to adjust. In order to avoid the occurrence of the abnormal display after the LCD panel is bent, TCL manufactured a targeted matching design on the alignment film to overcome the curvature difference between the upper and lower base plates.
The displ ay has successfully passed the reliability and mass production verification meaning it is now cleared for mass production.
In June this year, TCL's China Star reportedly made an important breakthrough in R1000 products for the first time. The product, a 27-inch QHD R1000 panel was successfully shipped to Samsung. Apart from this 34-inch R1000 panel, the company is also looking to produce R1000 panels in 49 inches and other sizes in the future.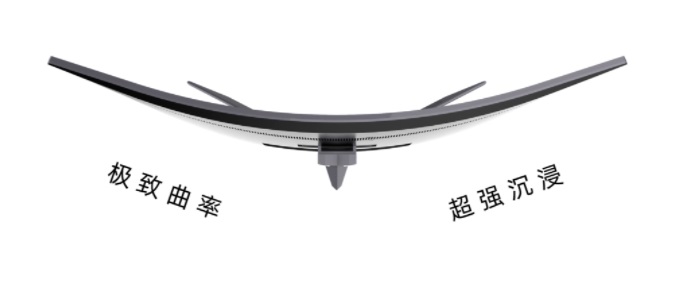 According to reports, TCL has successfully shipped the 34-inch R1000 165Hz ultra-wide gaming screen to Samsung and the monitor is expected to be launched in the market later this month.
UP NEXT: Xiaomi XiaoAI Speaker Art Battery Edition launched for 399 yuan ($59)
ALWAYS BE THE FIRST TO KNOW – FOLLOW US!