The truly wireless earbuds market is surging as we enter 2020 as the category was catapulted into popularity thanks to the wildly successful Apple Airpods. This CES, TCL announced its entry into the ring. The TCL SOCL 500TWS name is a tongue twister, but TCL's first entry into the segment is still worth considering.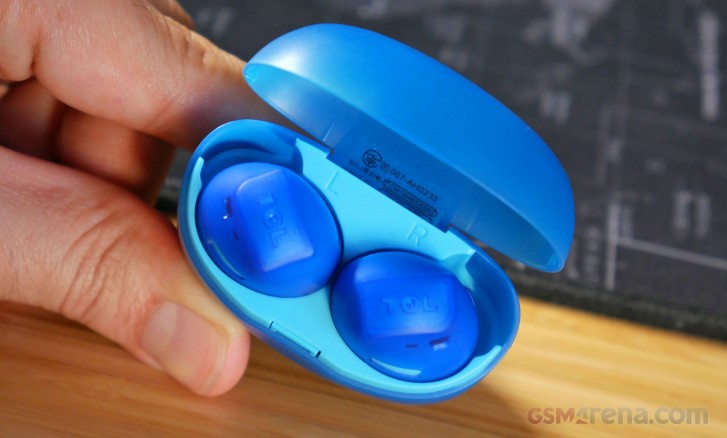 The earbuds themselves share design elements with both Samsung's Galaxy Buds and Apple's Airpods, butthanks to their unique translucent body, they are able to stand out among the competitors.
TCL SOCL 500TWS specs and features:
Translucent finish and gradient colors in all-plastic build
5.8mm speaker drivers, 100dB sensitivity, and 9-22kHz frequency response
Oval-shaped ear tip design
Bluetooth 5.0
IPX4 sweat and splash resistant
"Slimline" charging case
USB-C Charging port
6.5 hour battery life per charge, 26 hours total with charging case
Single bud mono mode (right side only)
10M range
TCL is asking $80 for the SOCLs, which is well below other premium options. Let's find out what kind of earbuds TCL built and whether they are a true bargain or just full of compromises.
Unboxing and design
We received the blue SOCLs in a TCL-branded box with multi-language text all over it. These earbuds will be coming to the United States and we imagine they'd arrive in region-specific packaging. There's a plastic window in the back of the box that lets you peek at the charging case and earbuds' translucent designs.
Inside the box are the two earbuds, a charging case, a short USB-C charging cable (thank goodness it isn't microUSB) and three sets of tips in different sizes. There's also some documentation about warranty and a quick-start guide with instructions on how to use the SOCLs.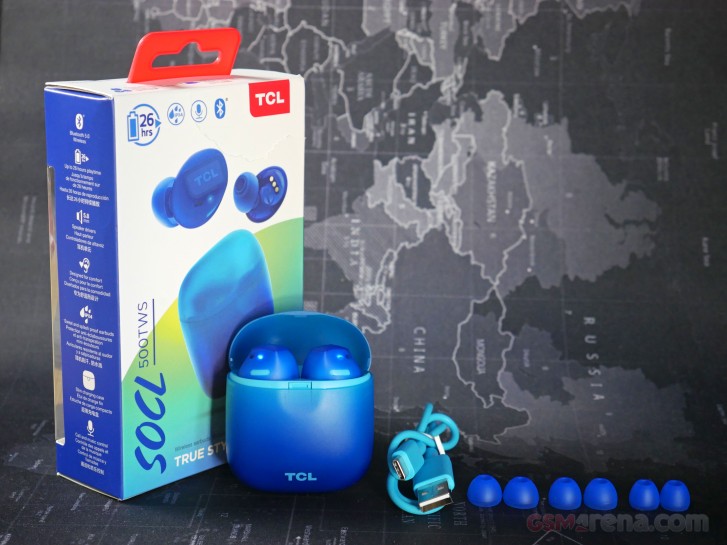 The SOCLs took a major design cue from the translucent trend of consumer electronics in the 90s which certainly triggered a mild case of nostalgia for me.
I do kind of wish they went further with the transparency. The side of the earbuds that faces outwards isn't transparent and the inner side of the bud only shows a circular battery and a back cover of the circuit board.
On the charging case, only the lid Is transparent and shows the LED charging indicators on the earbuds. Otherwise, the color is nice and has depth, but certainly a missed opportunity for more intense 90s nostalgia.
The charging case is quite light thanks to the plastic build, but the durability of its lid is questionable. It isn't like the AirPods' spring-loaded lid that flips up and down, but it's a clasp that you need to snap open and then push back. The clasp seems like it could wear over time, but at least the hinge seems sturdy enough not to fly across the room when you drop the case.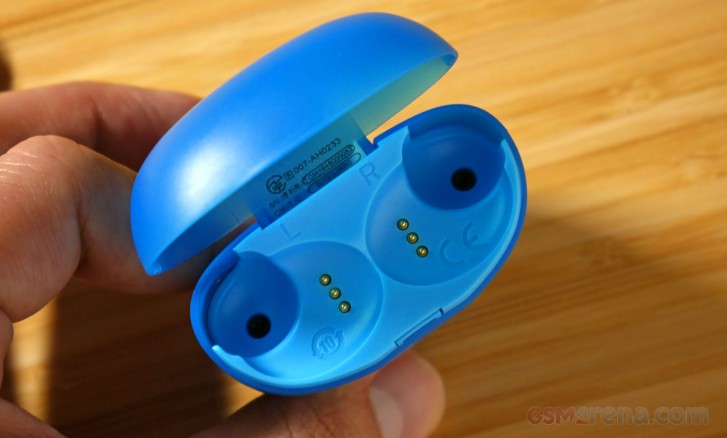 The case gets charged via USB-C cable, which is great considering these are budget-segment earbuds. On the back of the case are four LEDs for showing the remaining charge on the charging case.
The earbuds themselves are mostly built from plastic, though the exterior side of the earbuds are covered in a layer of flexible plastic. This lets you press a button (on either earbud) to control volume, playback, and answer calls.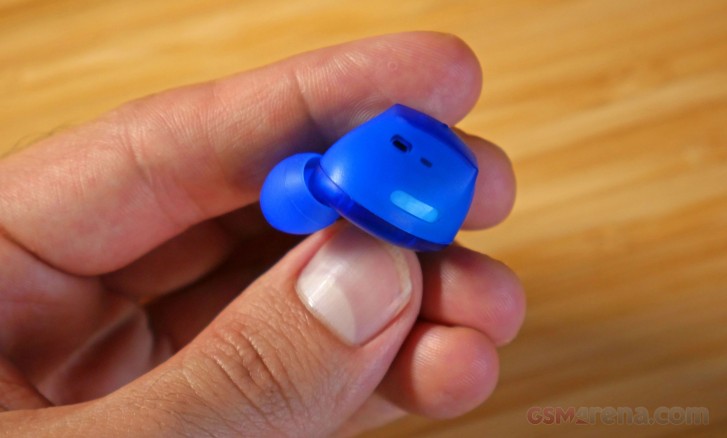 The earbuds' design is strikingly similar to the Galaxy Buds', the key difference is that the SOCLs are more oval shaped, down to the sound canals. It depends on the person, but sometimes oval-shaped tips can offer a more secure or sealed fit over rounded tips.
Comfort and fit
Although the ear tips are round, they take an oval shape when you install them. This makes it so you can turn the buds once in your ears to kind of "lock" them into position. Its really easy to put them in upside down – it took me about 45 minutes before I realized that I had done so the first time. You should make sure the "L" or "R" is facing the right direction before inserting them.
The oval-shape of the tips does help to maintain the seal around your ears. It also does a pretty good job of keeping the buds securely in your ears. I used the medium size tips and found them quite comfortable. I wore them while I worked and didn't start to feel discomfort until about the 2-hour mark. To be fair, my ear canals are sensitive to all earbuds.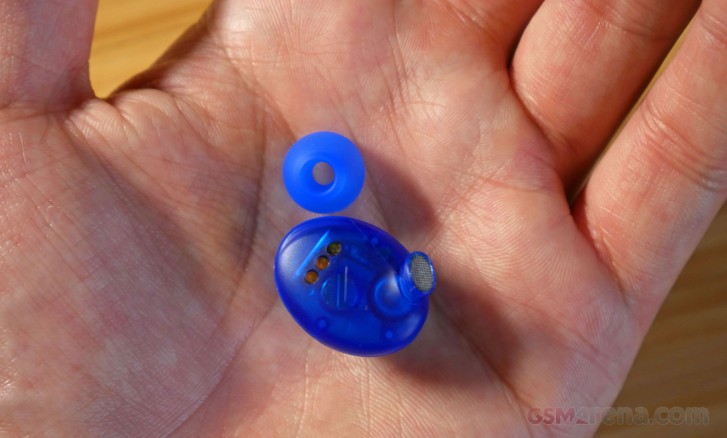 After using the medium-size tips, I realized during a workout that my right ear canal is slightly larger than my left because the seal kept breaking on my right ear. This was rather annoying, so just make sure you use the right size tip for each ear.
On the positive side, the SOCLs were great for working out. My fitness test involves me wearing the earbuds through a session of yoga practice. If the headphones manage to stay in while I'm dripping in sweat, turning my head upside, downside, and every which way, then I deem them fit for my needs. I am happy to report the SOCLs didn't budge at all during my session.
Controls, phone calls, and features
There's a button on each of earbuds with different functions. Though they can be a little clunky, the controls on the earbuds themselves offer several actions including play/pause/back/next/answer/hang-up/reject/volume (up/down)/voice assistant. These are all done with either a single press, double press, or press-and-hold of either button depending on whether you're listening to music or in a call.
The SOCLs support phone calls with either both or only the right earbud. The person at the other end could hear us loud and clear, even through background noise. Speaking of which, the SOCLs don't feature any kind of background noise reduction. Our caller said although background noise was present, he could still hear us clearly.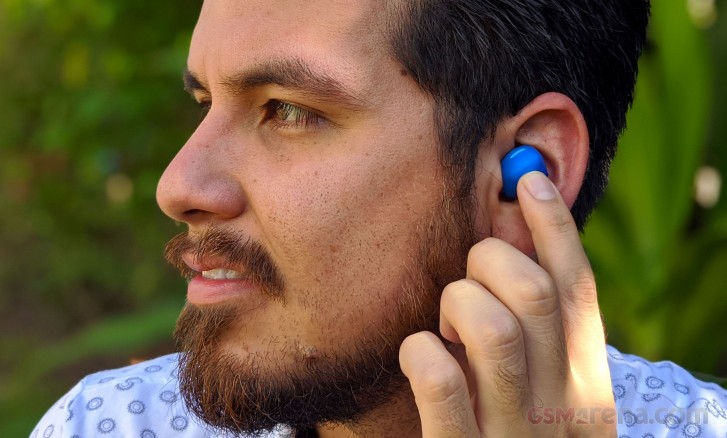 I didn't like taking phone calls with both earbuds in. The fact that these earbuds seal your ears, it made my own voice too loud in my own head (think of it as talking with your fingers in your ear), it just makes it hard to know what volume you're speaking, relative to your surrounding. Whenever I got a call, I religiously remove the left earbud before I begin speaking.
That brings me to my next point – you can use the right earbud on its own. If you play music and put the left side back into the charging case, the right bud will automatically switch from stereo to mono audio. Since the audio is relayed from the right bud to the left, you can't use the left bud on its own. This means if you want to listen with the left earbud alone, you'll need to take both buds out and leave the other one connected with no receiving ear.
This could be a disadvantage if you like to lay on your right side or if your left hand is dominant. A minor inconvenience, but one worth mentioning.
Audio quality
These SOCLs don't feature any active noise cancellation. However, the seal around the ear is quite good for muffling out noise. They do a pretty good job of keeping you in your own bubble of concentration at a cafe, for instance. It also manages to block the sound of a fan or air conditioner nearby pretty well.
They earbuds are well balanced in sound. These are definitely not bass-heavy like many mainstream headphones tend to be, but they resulting sound is clean and clear. At higher volumes above around 80%, mids and trebles begin to sound tinny – not that you'd use them that loud for very long, since these earbuds are plenty loud.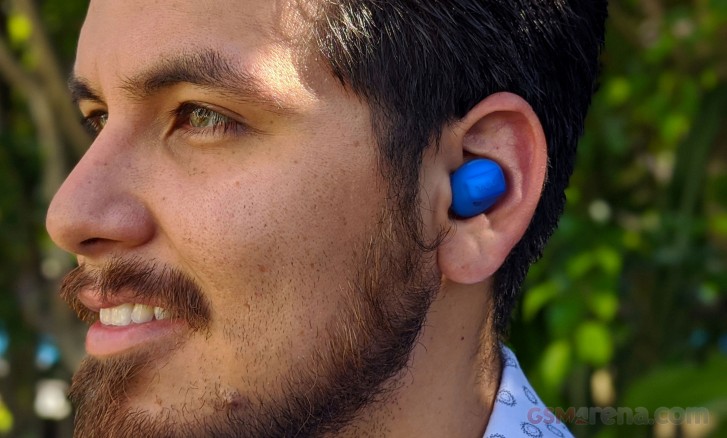 Wireless earbuds these days won't output the best sound. That said the SOCLs don't sound terrible. For all intents and purposes, they get the job done and they won't leak sound so others can't hear what you're listening to. If you're expecting a bass-heavy boom, these earbuds won't give you that, but they'll sound as good as a $25 pair of wired earbuds from the department store rack.
One downside to the earbuds (like any other silicone tip buds) is that the seal is required for the best sound, so if the buds partially come out, the quality will suffer. Just make sure you are using the correct size tip because the seal will constantly break if the tip is even slightly smaller than the should be, though this can apply to any earbuds with a silicone seal. Personally, I had to use the medium size on my left ear, and the large size on my right.
Battery life
The SOCLs are rated for an impressive total of 26 hours of playback time and 55 hours of standby. Each charge of the buds is rated for 6.5 hours with their 55 mAh batteries, and a 15 minute charge on depleted buds revive the buds for another hour of playback.
Since you'll be storing the buds in the charging case anyway, they'll always be topped up for the next time you use them. The charging case takes about two hours to fully recharge its 520 mAh battery and we're very happy that it uses a current USB-C port.
I'm happy to report that I was able to squeeze past the already impressive 6.5h battery rating at least a couple of times. Playing continuous music at around 60% volume, the buds lasted over 7 hours before powering down.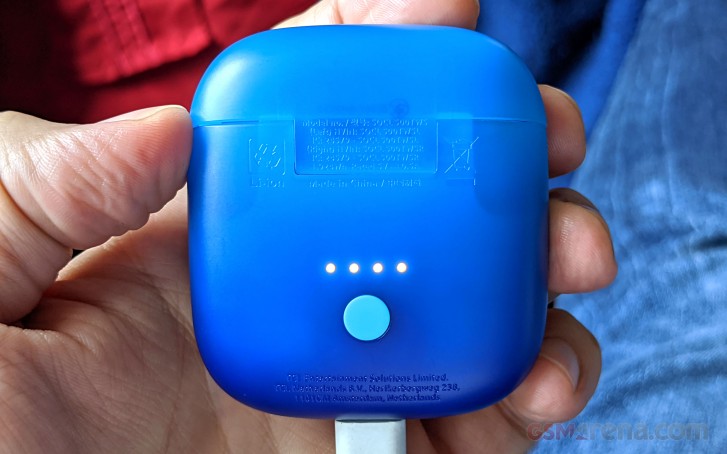 Battery endurance is excellent considering premium earbuds last somewhere between 3 to 5 hours on a single charge. This alone can be largely influential when deciding between truly wireless earbuds.
It's likely that you may never wear these earbuds for such a long time in a single session, but if you find yourself on a very long flight or if you wear earbuds through a full shift in your line of work, these should be on your list.
Conclusion
The TCL SOCL 500TWS are basic earbuds with advanced controls. They don't offer an app interface, you can't play a noise to track them down if you misplace them, they don't do any in-call noise reduction or cancellation, and they don't have any kind of wear-detection.
TCL is asking for $80 for these buds and I find that a pretty sweet deal. They are more affordable than AirPods and Galaxy Buds, and they offer excellent battery life for a pair of wireless earbuds. They've got a funky nostalgic design that doesn't scream "copy-cat", they fit securely and are great for workouts. The controls offer a full range of actions with only one button on each earbud.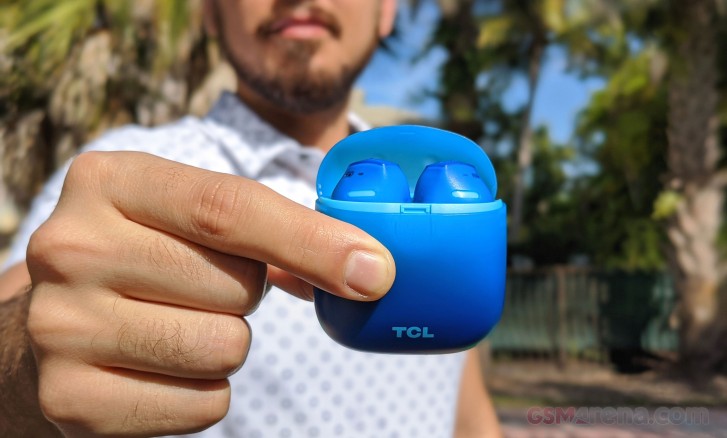 If you're looking for a more polished product with more software features, tweaks, and wireless charging, you'll want to look towards more expensive offerings like the AirPods Pro or the Huawei FreeBuds 3.
This category of wireless Bluetooth earbuds has already and will continue to see a flood of competitors over the next year with many copy-cats and clones coming from other Chinese vendors. The SOCLs definitely have an advantage in battery life, which alone may be worth the $80 for some folks.
The SOCLs offer a great balance of design and sound for the price. They aren't the best-sounding earbuds around, but they offer a an all-around no no-frills experience for those who are ready to go fully wireless.
Related articles