Advertisement
At the on-going IFA 2020 in Berlin, TCL has introduced its latest display technology — TCL NXTPAPER. Along with that, the China-based company has also announced two new tablets featuring the newly launched display technology.
TCL describes the NXTPAPER display technology as the "artistic combination of screen and paper." The display offers Full-HD resolution for paper-like visual experience in full color with no flicker and no harmful blue light.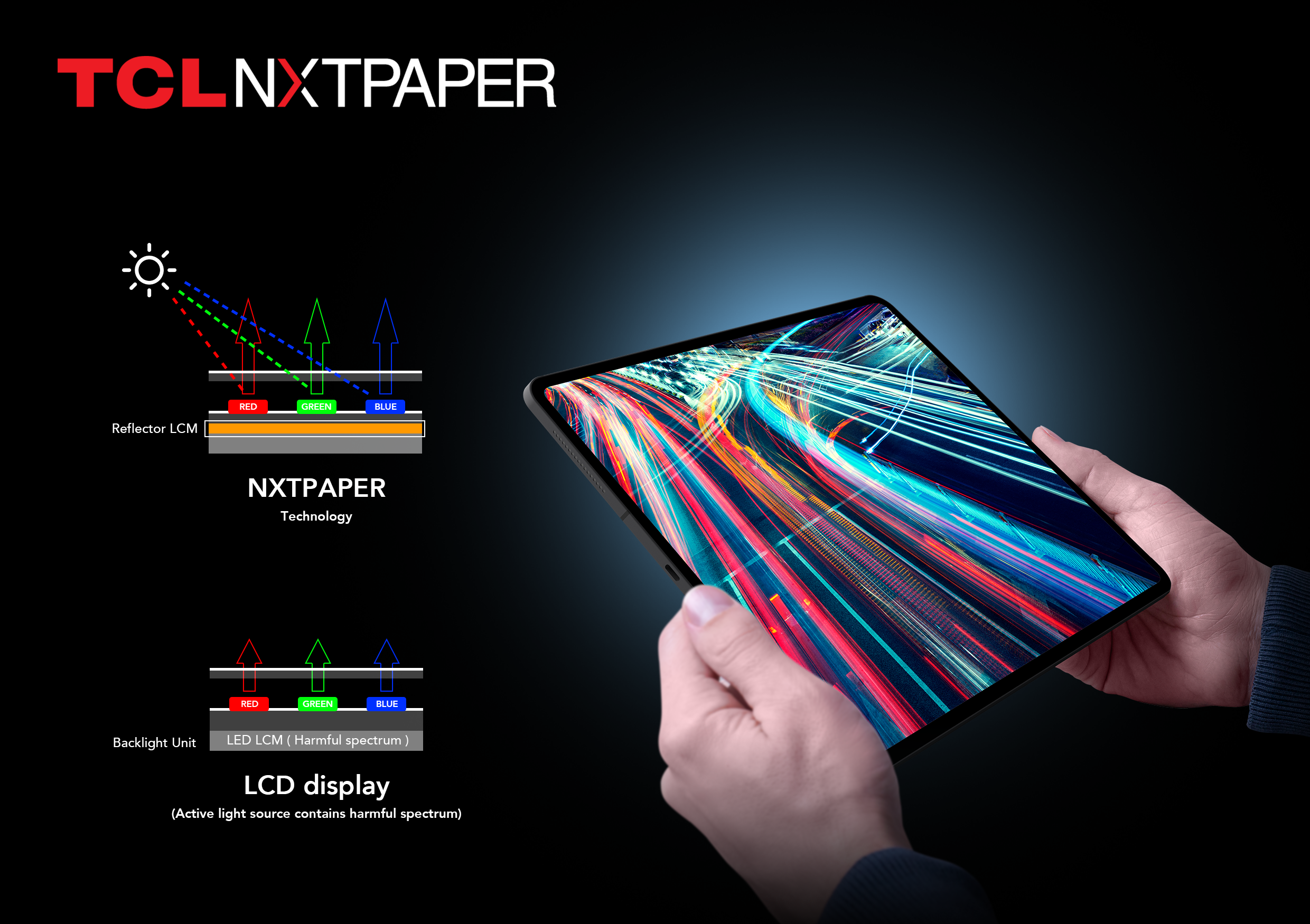 It is an alternative color e-ink display but comes with advanced features that overcome some of the limitations of the color e-ink display such as a limited color palette, slow screen refresh rate, and reduced pixel density, among others.
The company achieved this by combining a highly reflective screen that uses TCL's display technology to reuse natural light and has received eye protection certifications from the German Rhine laboratory as well as SGS laboratory and German VDE.
EDITOR'S PICK: Samsung showcases an infographic revealing its entire 5G devices lineup so far

Advertisement
Compared to the traditional e-ink displays, the TCL NXTPAPER offers a 25 percent higher contrast for better viewing. The company also claims that it is 36 percent thinner when compared to a typical LCD panel.
NXTPAPER display technology is also over 65 percent more power-efficient than a typical LCD, allowing for much better battery efficiency and overall longer device battery life. The company has designed it for larger format devices, such as tablets.
Advertisement
While this new display technology is ideal for reading, it also allows smooth video playback for offering a better work and learning experience. The brand has also announced two tablets using this NXTPAPER display — TCL 10 TABMAX and TCL 10 TABMID, both of which are set to go on sale by the end of this year.
ALWAYS BE THE FIRST TO KNOW – FOLLOW US!
Advertisement